Tips For How To Stay Cool in Your NYC Apartment This Summer
Julia Troy
| June 22, 2018 | Published in
Urban Design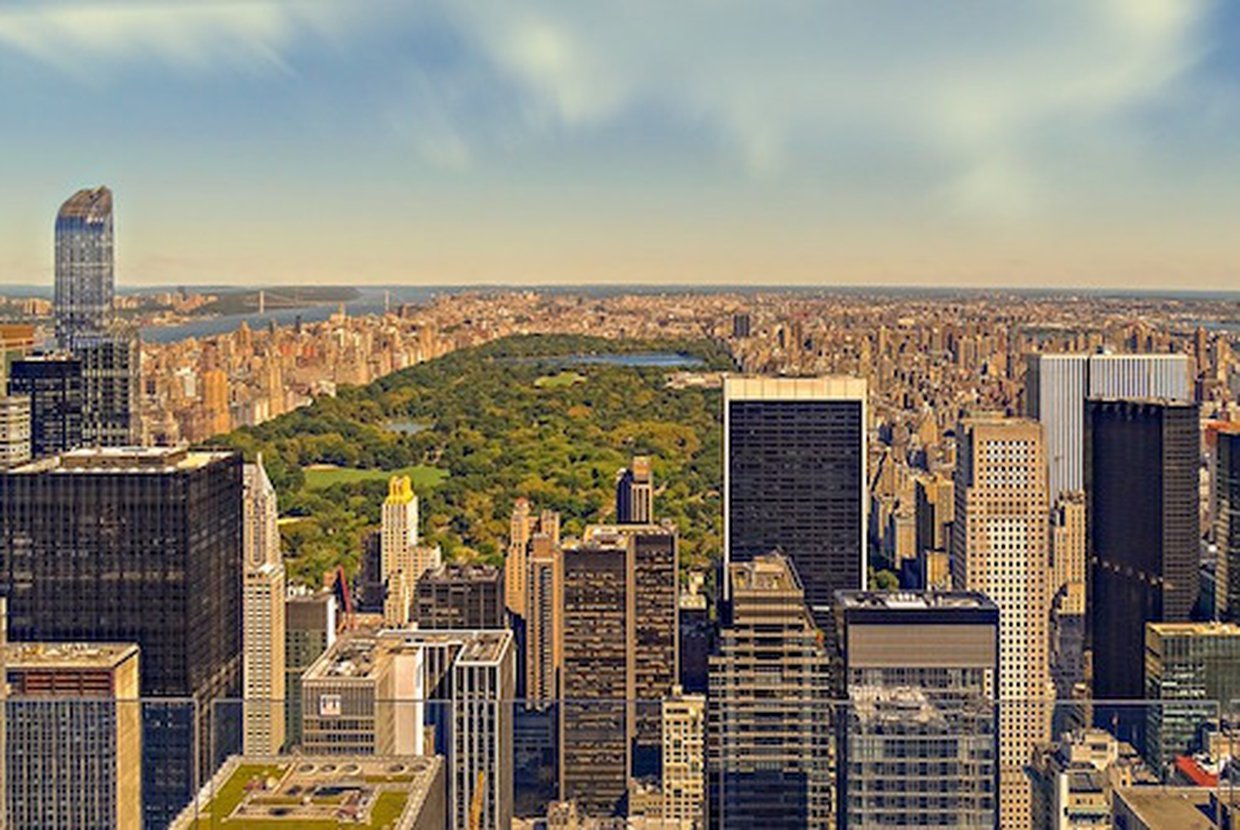 Temperatures are rising across NYC and the city has already experienced a handful of 90+ degree days early in this summer season. While many modern Manhattan apartments include central air conditioning, it can be tricky to stay cool in some older buildings. Here are some tips to help you beat the heat in your NYC apartment for the next few months.
1) Install an Air Conditioner
This solution may seem like a no-brainer, but some New Yorkers may believe they can't install an AC unit because they have small or unconventionally shaped windows. If this describes you, you should consider purchasing a portable air conditioner, which is less effective than a traditional window unit but can still go a long way toward keeping you cool and can operate entirely indoors without needing to be placed in a window.
2) Close Your Blinds
An estimated 30 percent of all unwanted heat inside of a home comes from windows, particularly south-and-west-facing windows. Keeping your blinds closed during the day can lower indoor temperatures by up to 20 degrees. The New York Times recently spoke to Christine Cyr Clisset, an editor at Wirecutter, a New York Times company that reviews products, who recommended the best types of window treatments to help keep your apartment cool.
"Most any window treatment will help a little with reducing the amount of heat in a room, but certain ones work better at this," Clisset said, quoted by the Times. "Generally curtains or shades with a white backing work best. Cellular shades (like our blackout shade recommendation, which does have a white backing) are the best at insulating a room, at both keeping heat from escaping and solar heat from getting in."
3) Freeze Your Sheets
This idea may sound a little over the top, but freezing your sheets is actually a surprisingly effective way to keep yourself cool while you sleep without turning your bed into an icebox. The key is to fold your top sheet or fitted sheet into a resealable bag and place it in the freezer right before bedtime. Take them out after a few minutes and remake your bed. You'll find that the sheets are cool, but not frozen, which should help you fall asleep comfortably.
4) Change Your Lightbulbs
Do you still use incandescent lightbulbs in your apartment? If so, now would be a good time to switch to CFLs or compact fluorescent lamps. Incandescent bulbs emit more heat than CFLs, so this may make a small but noticeable difference in both your energy bill and the temperature of your home.
5) Upgrade Your Bedding for the Summer
If you usually sleep on cotton sheets, you should consider switching to linen sheets for the summer. Linen is a very breathable material and it is also porous so it won't trap in hot air. If you're having trouble keeping your head cool, The Huffington Post recommends investing in a buckwheat pillow, since buckwheat hulls have naturally occurring air space between them and are less likely to trap in heat.
6) Grab Some Ice and a Fan
Place a large bowl filled with ice in front of your fan to create a fast, makeshift air conditioner. While the ice won't last all day, it's something to try before you go to bed to help you stay cool while you're trying to fall asleep.
7) Keep Your Doors Closed
If you're lucky enough to have air conditioning, make sure you're keeping the doors to rooms your not using closed while the AC is on. There's no sense in wasting cold air on the bathroom or your spare bedroom when those rooms are unoccupied.
8) Sleep Alone
Do you and your partner have a guest room or an extra comfy couch? If so, you may want to consider sleeping apart on particularly hot nights. Cuddling may be romantic, but it drastically increases the temperature in your bed. Sleeping spreadeagle across the mattress, with your arms and legs apart, is the best way to stay cool while you sleep.