Two New Residential Towers are Headed to Greenpoint Landing
Laura Schier
| June 07, 2018 | Published in
Neighborhood News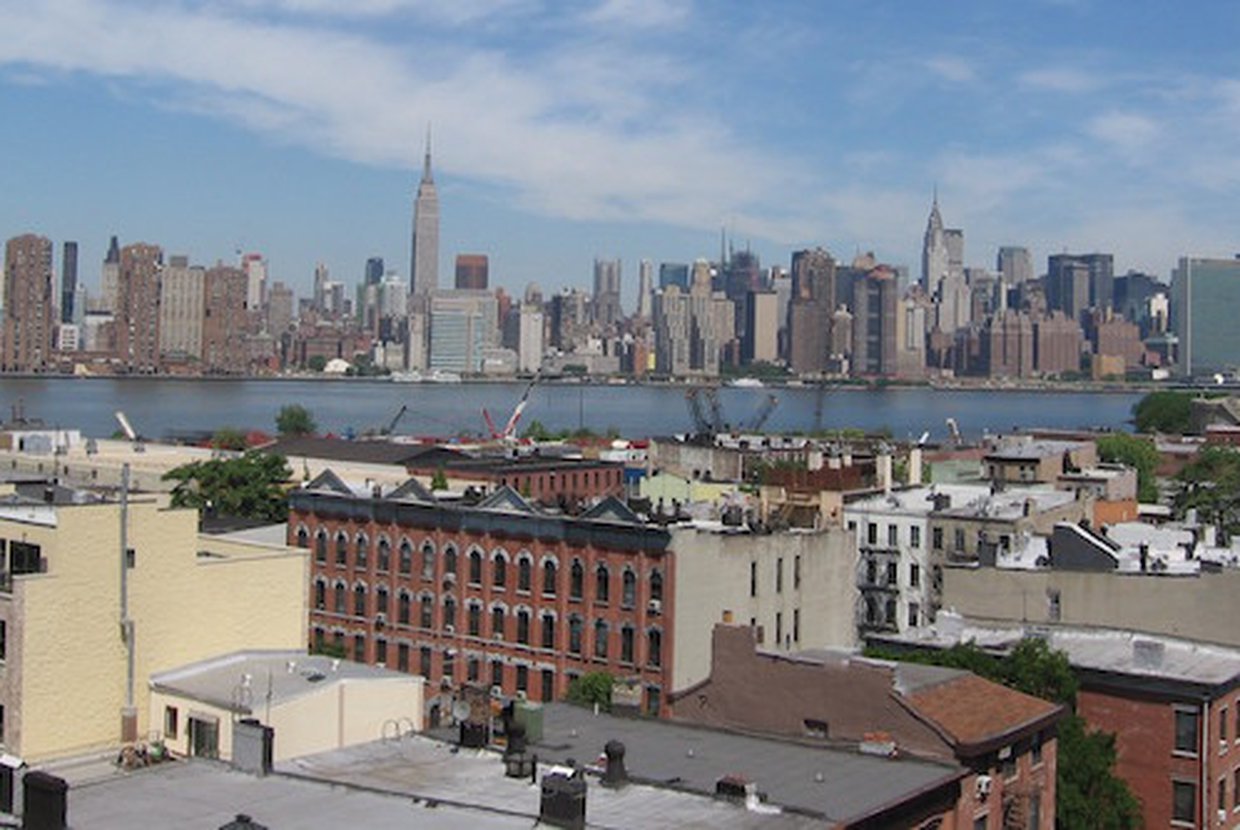 Brookfield Property Partners is planning to develop two more rental buildings in Greenpoint, situated on the waterfront. The Toronto-based firm, which already has a number of developments in NYC, announced the plans for the two towers this past May.
The new buildings will consist of 1,240 apartments, and one-third of the units will be designated as affordable housing. Brookfield Property Partners is collaborating with Park Tower Group on the $1 billion project, for which construction is expected to begin in 2019. Park Tower is also working on the development of Greenpoint Landing, a site that stretches for a half a mile along the East River in Brooklyn. Around 5,500 apartments are expected to be developed on the 22-acre site, which was rezoned by the Bloomberg administration for residential use in 2005.
Brookfield Property Partners and Park Tower Group have partnered before; in 2015, Brookfield acquired a section of the Greenpoint Landing residential development from Parks Tower, and the firms joined forces to develop two high-rise rental towers. The buildings (one 30 stories and 365 units, and the other 40 stories and 415 units) were built along Commercial Street, with estimated project costs of $600 million. Leasing for the apartments will begin at the end of the summer. Brookfield chairman Ric Clark stated that when completed, Greenpoint Landing will consist of retail space, a waterfront esplanade, and a school, along with the residential towers.
Brookfield also recently announced numerous other development projects in New York. Somerset Partners and the Chetrit Group sold two development sites in the Bronx at 101 Lincoln Avenue and 2401 Third Avenue to the firm for $165 million. Somerset and Chetrit were originally planning to construct seven residential buildings consisting of 1,300 market-rate apartments on the sites, which are situated in Mott Haven adjacent to the Harlem River. Brookfield is likely to change some aspects of the original design, according to the New York Post. The firm is also working on a project at the site of the future Two Manhattan West, near Hudson Yards. The 59-story office building, spanning almost 1.75 million square feet, will rise to 849 feet high and is scheduled to be complete by 2022. The tower will have a design similar to One Manhattan West, an office building that is currently being constructed and will rise to 62 stories high.