A Rare Residential High-Rise is Heading to Harlem
Laura Schier
| July 18, 2018 | Published in
Neighborhood News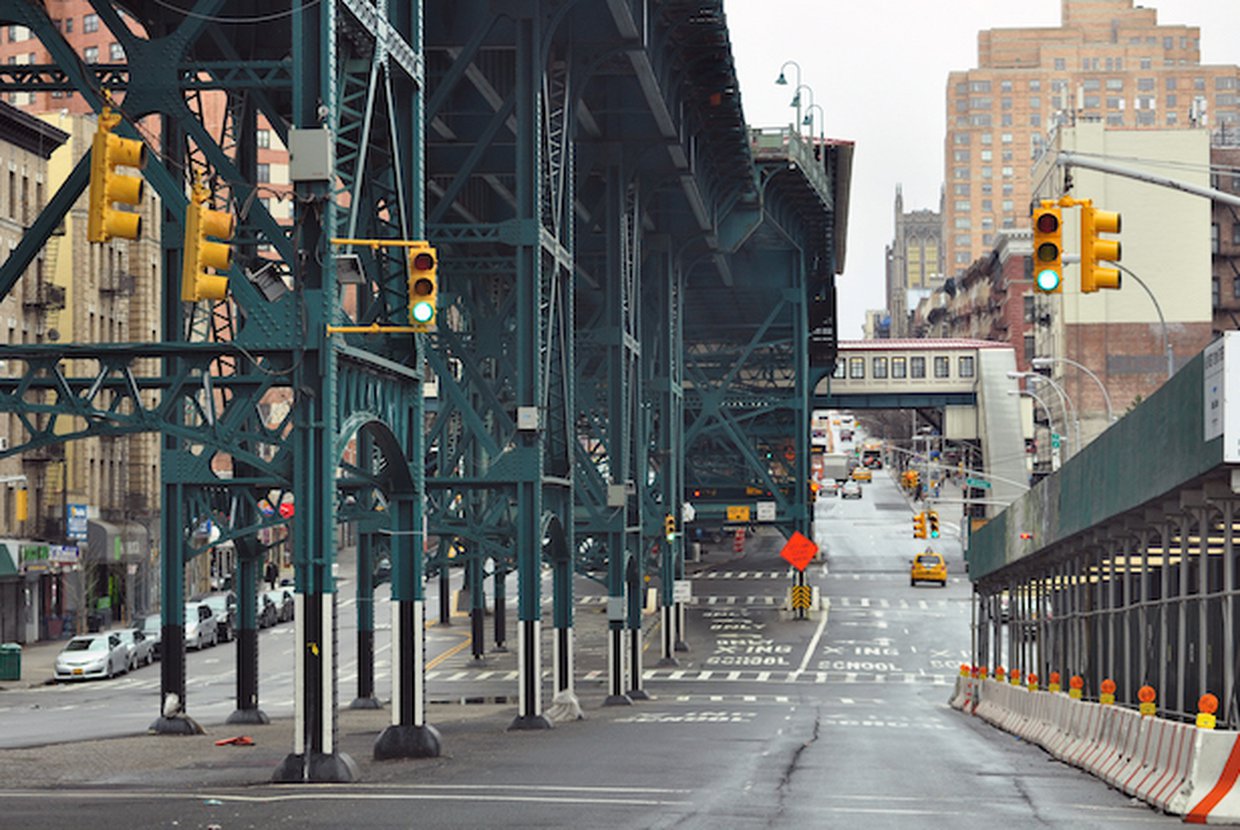 West 125th Street will soon have a new mixed-use residential building, located near Malcolm X Boulevard in Harlem. The building is set to rise 17 stories, which will make it one of the tallest buildings in the neighborhood.
The building, which will be situated at 56 West 125th Street, is being developed by the Jay Group. The NYC Department of Buildings has the project's plans, which state that it will be designed by architect Charles Mallea. The residential building will stand at 160 feet tall, and will consist of 193,200 square feet in total. Most of the space will be designated for apartments (over 100,000 square feet), and commercial retail space will take up 12,410 square feet on the first floor. The tower will have 141 apartments that will each have 716 square feet, which YIMBY reports is an indicator that they will be rental units.
The site on which the residential tower will be constructed is currently home to four-story buildings which have some retail space on the ground floor. The structures were approved to be demolished when plans were filed in May, so construction at the site will likely begin soon. Once the new development is constructed, future residents will have access to various amenities such as three recreational spaces located on the second floor, storage space, parking for 71 bicycles, and a lobby. Another perk the building has to offer is its close proximity to public transportation. It is situated only half a block away from the 2 and 3 subways, and a mere three blocks from the 125th Street Metro North train station. Residents can enjoy a wide variety of music and nightlife venues, cultural institutions, and dining options located throughout the neighborhood.
This new residential development will not be the only high-rise building in the area, although it is one among few. The building will be situated across from 55 West 125th Street, a 14-story structure. Other tall structures in the area include the Theresa Towers, which are 13 stories high, and the Adam Clayton Powell Jr. State Office Building, which rises 19 stories and is located at the intersection of Seventh Avenue and West 126th Street. The permits filed for 56 West 125th Street are among various others in Harlem, a neighborhood known for its economic revitalization. More information about rentals in the area can be found here.