Community Board to Review Controversial Trio of Skyscrapers in Two Bridges
Laura Schier
| July 10, 2018 | Published in
Urban Design
,
Neighborhood News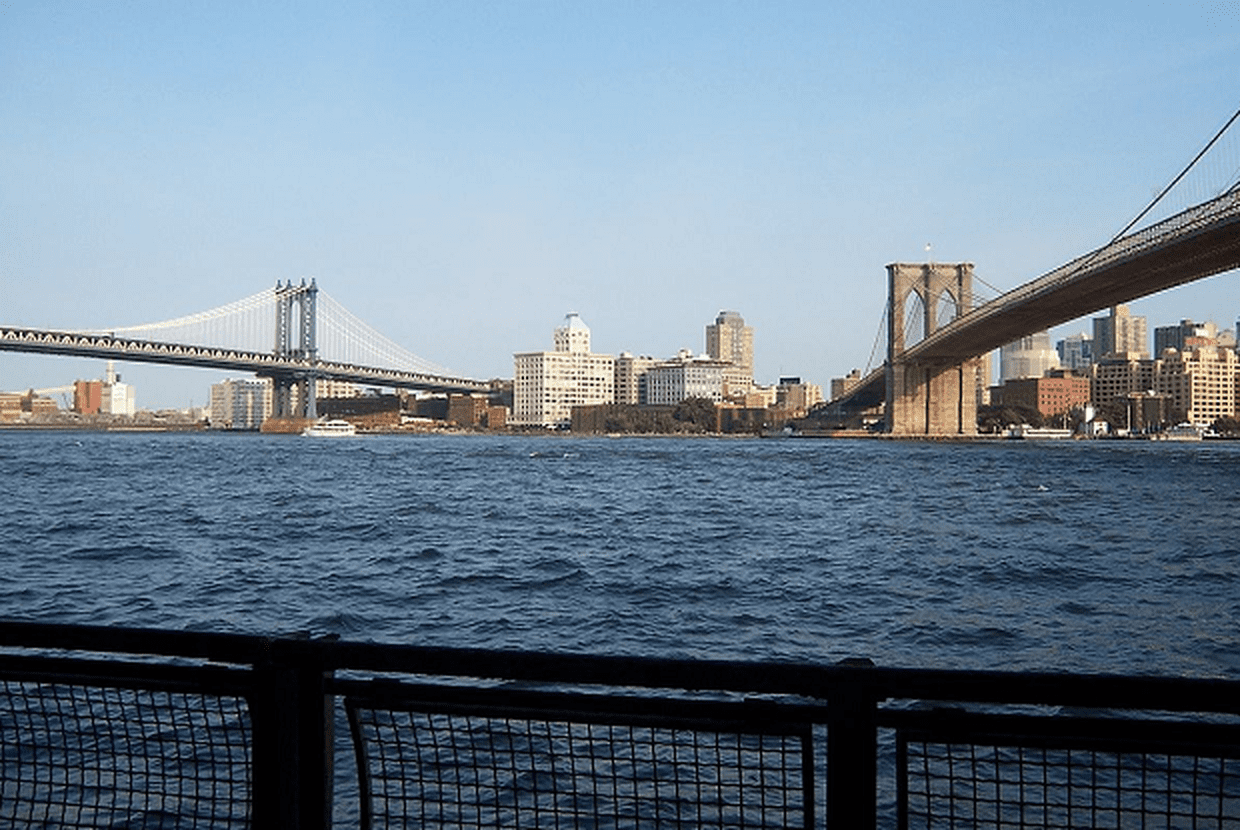 Following a two-month long review process for a trio of skyscrapers located in the Two Bridges area of the Lower East Side, the City Planning Commission has decided to postpone its public hearing for the towers. The meeting, originally planned to take place in early September, will now be held on October 17, giving local Manhattan Community Board 3 ample time to review the proposal.
Development plans for the skyscrapers have been postponed due to opposition from politicians and local residents. To prepare for the hearing, the Manhattan Community Board 3 will have to review the projects and respond to the Draft Environmental Impact Statement that was recently released by the Planning Commission. The statement details the environmental impact that the towers will have on the open space in the neighborhood, as well as burdens they will cause for Two Bridge's grocery store and child care facilities located in the area.
Various local officials and residents strongly oppose the development projects; politicians in the area have argued that the community board will not have time to properly review the environmental statement. Recently City Council Member Margaret Chin and Manhattan Borough President Gale Brewer held a rally protesting the skyscrapers, during which residents walked from Two Bridges to the City Planning building publicly voicing their disapproval. The two local officials argue that the community does not have enough time to review the projects and gauge the true impact these skyscrapers will have on the neighborhood; they sent a joint letter to City Planning Chair Marissa Lago stating that the application process should be delayed.
JDS Development Group, Starrett Corporation, and L+M Development Partners with CIM Group, all developers involved in the project, came up with numerous improvements to the neighborhood after reviewing the Planning Commission's environmental impact statement. Some of these include construction of a new entrance to the East Broadway F train, $40 million worth of improvements to make the station ADA-accessible, revamping the Little Flower, Coleman, and Captain Jacob Joseph playgrounds in the area, and implementing flood resiliency measures for Two Bridges. The group of developers said in a statement that they wish to discuss with officials and residents in the area about the improvements they plan to make, according to Curbed. Although the new NYC skyscrapers may take away from some of the area's open space, the neighborhood upgrades offered by the project's developers are substantial and may sway stakeholders' opinions on the towers.