Everything You Need To Know About Adding Window Boxes To Your NYC Apartment
Diana Eastman | July 13, 2018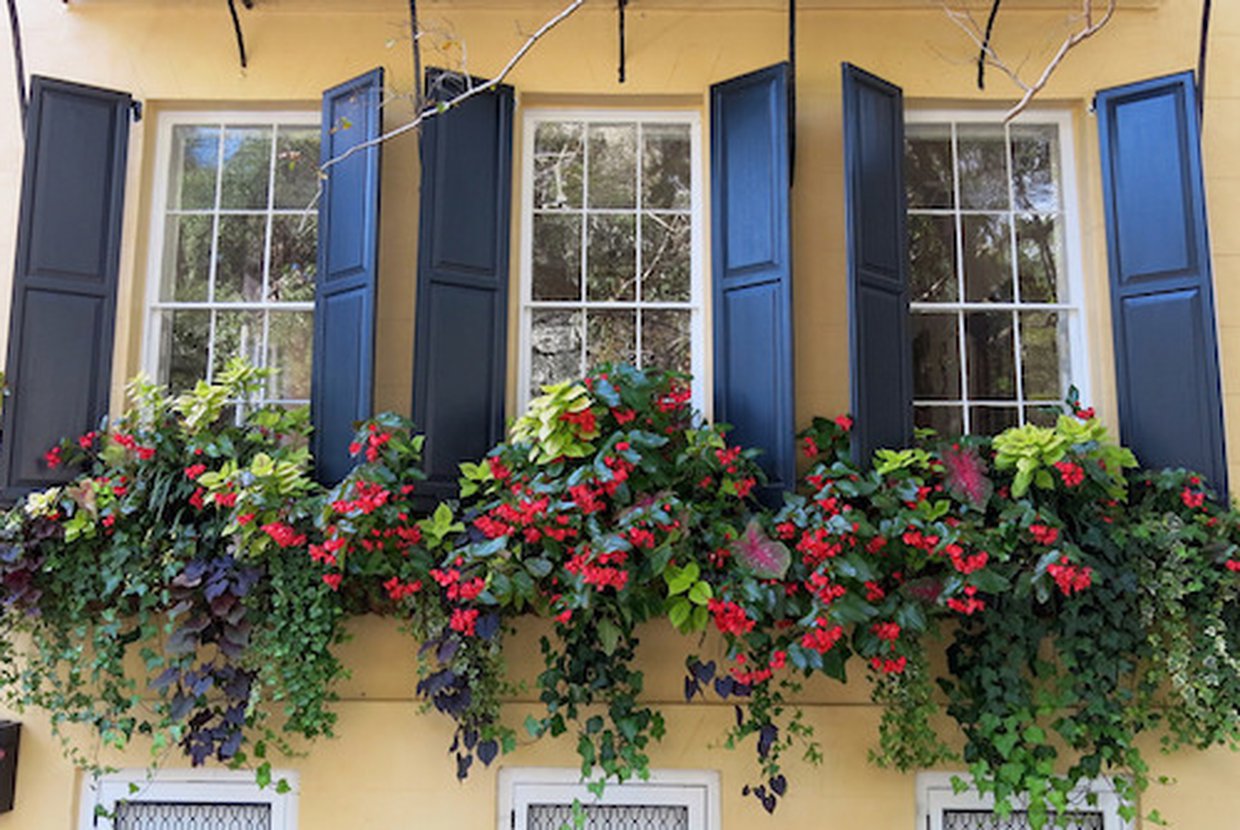 In a city of steel, glass, brick, and concrete, finding a pop of color can sometimes be challenging. Window boxes are a classic, inexpensive and creative way to add color to any NYC apartment when you don't have rooftop gardening space to work with. They're also a great way for garden enthusiasts to put their green thumbs to work in a space not typically designed for a garden. Here's everything you need to know about window boxes and how to use them to add a little beauty to your NYC home.
Installation
While the primary duty of a window box is to be beautiful, functionality and proper installation are paramount to success. A window box is attached to the outside of your building, directly under the window, via brackets. The way you install the brackets will depend on the structure you live in:
If the exterior of your home is made of cedar or traditional siding, use wood screws to drill through the walls and into the framing of the home
If the exterior of your home is made of concrete, stucco or brick, use masonry drills and screws to ensure the box is securely fastened

But before you start drilling, you'll need to measure the windows to ensure a proper fit. Once you know how big your window is, you can find a window box that fits perfectly. And one tip from window box experts: hang the window box before you fill it with soil and flowers, so you can make adjustments without making a mess.
Pick a window that is easily accessible. You don't want to have to strap on a helmet and safety gear to scale the side of your building just to water your plants. Of course, always check with your landlord, Co-op board, or any other individuals in your building responsible for approving changes before you undergo a project like this.
Set Up
Before you go crazy at your local florist, make sure your window box is the optimal place for plants to grow. Line the bottom with plastic liners for easy rotation of flowers during the year. A liner will also prevent a wooden box from warping when exposed to soil and water for long periods of time.
You can buy ready-to-hang window boxes at many home supply stores, but they can often be expensive. Recycling old fruit crates from your local produce market can be an environmentally friendly and inexpensive way to create a window box with character. A splash of paint can do wonders for an old container.
Some people choose to paint the window box the same color as the house to create a more uniformed look. Others decide to go bold with brightly colored and/decorated boxes to add more personality to the window.
If you can't decide which type of window box to get, go with wood. They provide better insulation than metal or plastic.
Drainage
Unless you want to drown your plants, you're going to want somewhere for excess water to escape. Ensuring your window box has proper drainage can be as easy as checking to make sure there are holes in the bottom for the water to seep out of, or drilling your own. Small, one-inch holes about six inches apart should do the trick.
Along with holes in the bottom, there are two common ways to ensure your plants and the soil have the opportunity to soak in as much as water as possible.
Line the bottom of the planter with gravel or small stones. This will allow the water to pass through the soil and the gravel before seeping through the holes. Or, empty water bottles can also be used for drainage without adding a lot of weight. Line the bottom of the planter with empty water bottles; the space between the water bottles will provide space for water to drain slowly.
Soil
If you're going to choose one thing to be adamant about when it comes to window boxes, let it be using quality soil. Fresh soil will keep your plants healthy and should be rotated at the end of each season when you switch out your flower selection.
Plants
For your best chance at window box success, plant what is in season. For first time gardeners, pick a few annuals that thrive for a particular season. Primroses are great for spring, while petunias thrive in the summer. Check out this guide about what kind of flowers to grow when.
Feeling a little bold? Why not use the space under your window to grow herbs or vegetables that you can actually use? Imagine cooking a meal that requires thyme, popping open your window and voila! Fresh herbs on your lunch! Tomatoes, lettuce, and peppers also work well in window boxes.
A window box is an easy way to add color and personality to the exterior of your NYC apartment. You don't have to be a master gardener; you simply need a few tools, a little bit of water and sunshine, patience and a window. Of course, if you'd prefer an apartment with a landscaped roof deck or garden space, check out Elegran's wide selection of NYC apartments to find the perfect one.