Manhattan Sees Apartment Prices Drop For The Fourth Consecutive Quarter
Laura Schier
| July 19, 2018 | Published in
Real Estate Market Trends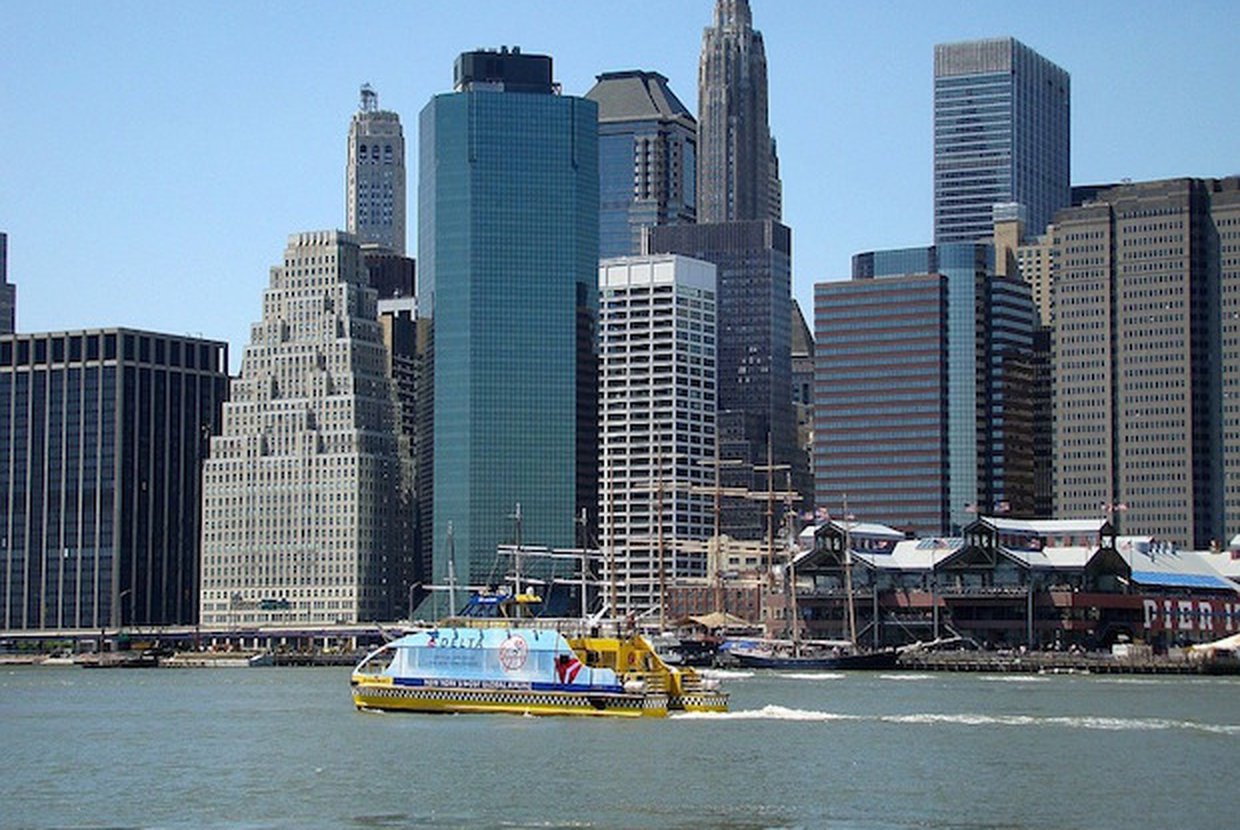 Looking to buy an apartment in NYC? Now may be a perfect time. Manhattan apartments may be pricey, but there has been some recent good news for potential homebuyers looking in the Big Apple: the median price for an apartment in NYC has just dropped for the fourth consecutive quarter. Additionally, the amount of spending on U.S. construction reached record highs in May, a trend that will fare well for both the commercial and residential real estate markets.
In Manhattan, the median apartment sales price fell to $2.2 million, a 4.3 percent decrease which occurred throughout the last four weeks before June 1. Within this average, the median prices for condos and co-ops in the city were recorded at $3.1 million and $1.5 million, respectively. Along with the drop in price came an increase in recorded sales for the city during the same period of time. There were 923 transactions, which is a significant increase from the 820 that occurred during the previous month, according to City Realty. Manhattan experienced $2 billion of aggregate sales in residential real estate in the weeks leading up to June 1, an increase from $1.9 billion recorded in the previous month. One57, with an impressive $78 million in sales over only 2 closings, was the building with the most recorded sales in June. Out of both its closings, apartment 85 was the priciest. The 6,200 square foot apartment sold for $53 million, which is the equivalent of $8,649 per square foot, according to The Real Deal.
A report by Maxwell Jacobs showed that asking prices for residences in the city fell by $1,714, a drop of 3.4 percent on a year-over-year basis. The recorded supply in Manhattan during the month of June, increased by 8.9 percent year-over-year in terms of active listings. And demand, which is measured through closed listings, fell by 41.7 percent as compared to the same time last year. Halstead Property reported that the median apartment price in Manhattan has been experiencing decreases for the past four straight quarters. In the most recent quarter, the price fell to $1.1 million, a 9 percent decrease year-over-year.
Spending on construction in the U.S. has reached record highs, with a recorded $1.3 trillion spent during the month of May, a 4.5 percent rise year-over-year. The Real Deal speculates that this is partly due to increasing amounts of residential and public investment. Construction spending in the private residential category saw a 6.6 increase from the same month in 2017, while public construction and private non-residential construction saw 4.7 percent and 1.8 percent increases, respectively.
If you're ready to take advantage of these market conditions and purchase a Manhattan home, contact an Elegran agent today or browse our wide selection of available NYC apartments.