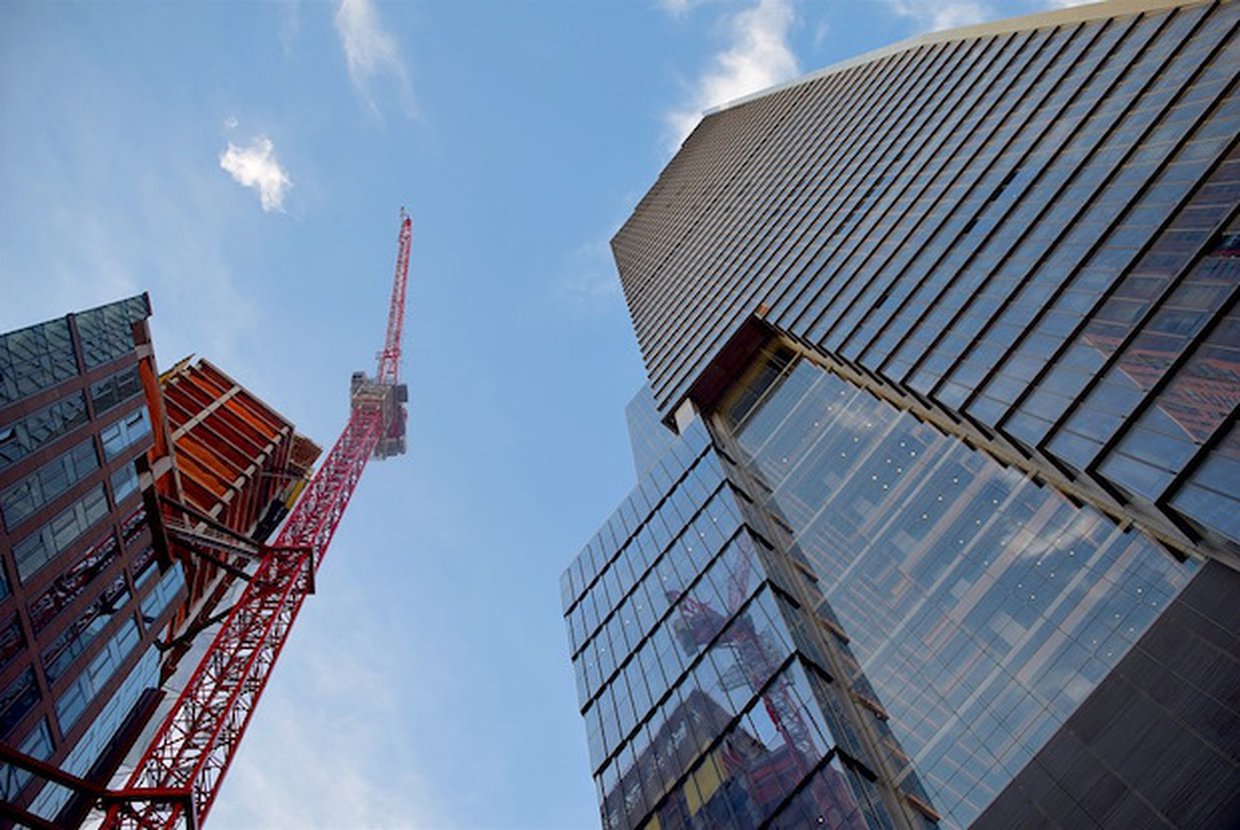 A recent analysis by The Real Deal has shown that the Lower East Side and the East Village have the second-highest number of condos in the pipeline compared to other neighborhoods in Manhattan. These two areas have become increasingly gentrified in recent years, a pattern seen in other neighborhoods such as Soho and Dumbo, Brooklyn.
The analysis looked at unsold units in the LES and East Village, as well as units which will enter the market over the next few years. In contrast to early developers having an advantage due to having few rivals, the rise in developers flocking to the area has created increased competition in the neighborhoods. The LES and East Village currently have a combined total of 1,004 new residences which are either currently on the market or will be in the near future. One project in particular that has contributed significantly to the boom in inventory is Extell Development's One Manhattan Square. Consisting of 815 units, the building is the largest condo tower in NYC by unit count. One Manhattan Square, a sleek glass condo project, is situated at 252 South Street in Two Bridges on the Lower East Side. Extell had already sold 15 percent of the tower's units by December in 2017.
There are various other significantly sized developments in the area, and The Real Deal notes that although this slew of inventory is beneficial for buyers, it causes increasing difficulty for developers. One developer so far has had to cancel its plans for a condo project; Magnum Real Estate Group's Ben Shaoul was forced to leave his 81-unit project unfinished and sell it for $85 million to an unknown buyer. Shaoul noted that there is an oversupply of condos on the Lower East Side, and that this not only increases sales but brings more buyers to the area.
Although Shaoul's project was forced to a halt, Magnum still has another development currently under construction in the neighborhood, a 94-unit tower located at 196 Orchard Street. Many of the apartments were listed on StreetEasy last year and have since been taken off the market by the developer. Other Lower East Side developments with residences currently on the market include 242 Broome, a 55-unit residence, and 438 East 12th Street, an 82-unit residence that has almost completely sold out. This onslaught of new apartments shows that the real estate market in the LES and East Village is booming, and may continue on an upward trend in the near future.