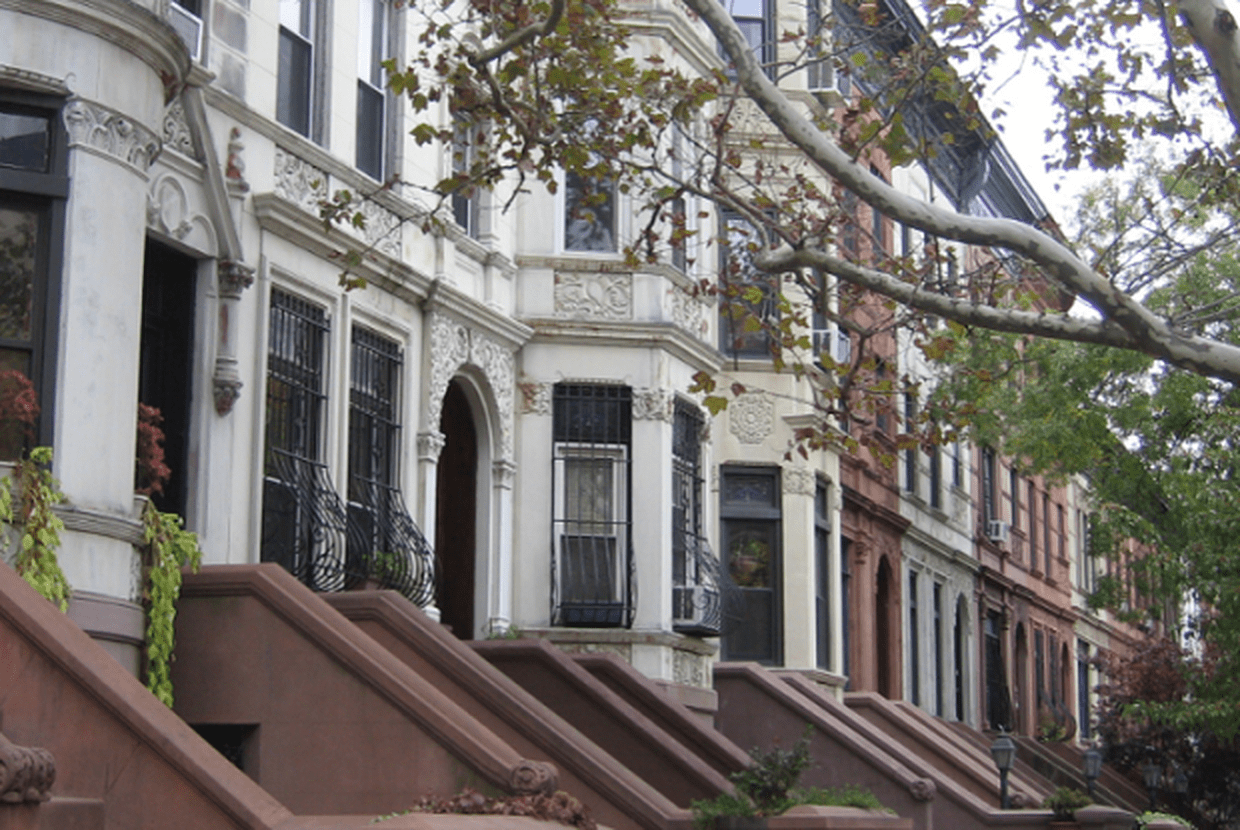 A slew of luxury apartment buildings is springing up around Prospect-Lefferts Gardens, on the southeastern end of Prospect Park. The neighborhood has had limited development over the past few years but is now becoming increasingly popular, with developers flocking to the area. Will residents follow suit?
Chaim Kay, broker and co-founder of Midbrook Realty, created his company with the goal to bring more renters to areas in Brooklyn that are frequently overlooked, such as Prospect-Lefferts Garden. Kay told The New York Times that the area is becoming increasingly popular, stating that "there's a lot of affordability in the area, and none of the really big firms are focused here." One of these new residential buildings in Prospect-Lefferts is the Clark, a market-rate rental complex which was developed by Hudson Companies. The Clark has 420 market-rate apartments and is situated on the border, where the neighborhood meets East Flatbush. It is being developed on a site that was previously home to industrial buildings and parking lots, located near Kings County Hospital Center.
The development project involves two phases; the first, an eight-story building located between New York and Nostrand Avenues at 310 Clarkson Avenue, will open this month. The building will consist of 170 apartments that range from studios to three-bedrooms, many of which offer expansive views of the neighborhood. The apartments feature kitchens with Caesarstone counters, Bosch washers and dryers, and under-cabinet lighting. Some of the building's amenities will include a landscaped roof deck and a naturally lighted gym. Rental prices start at an estimated $1,900 per month and $2,300 per month for studios and one-bedrooms, respectively. And according to The New York Times, these prices are typical for the area. In mid-May there were 59 apartments available to rent in Prospect-Lefferts that ranged from $1,400 per month for a studio apartment in a pre-war co-op, to $5,500 per month for an apartment in a limestone townhouse featuring three bedrooms and two bathrooms.
The Clark is not the first development that Hudson Companies has brought to the area. Two years ago the company opened the Parkline at 626 Flatbush Avenue, a rental tower consisting of 23 stories and 254 apartments. Residents in Prospect-Lefferts are excited for the completion of the Clark, as the vast complex will bring 14,000 square feet of retail space to the neighborhood as well.
The area will soon experience major changes with the arrival of other new developments as well. Century Building Associates is currently developing a two-building luxury rental project in the neighborhood called the Lincoln Apartments. The two buildings will have 141 apartments, and 30 percent are affordable. Apartments feature black granite counters and stainless steel appliances, and some amenities offered will include a roof deck and a gym.