5 Ways to Incorporate the Color Black into Your Home Decor
Laura Schier
| August 24, 2018 | Published in
Urban Design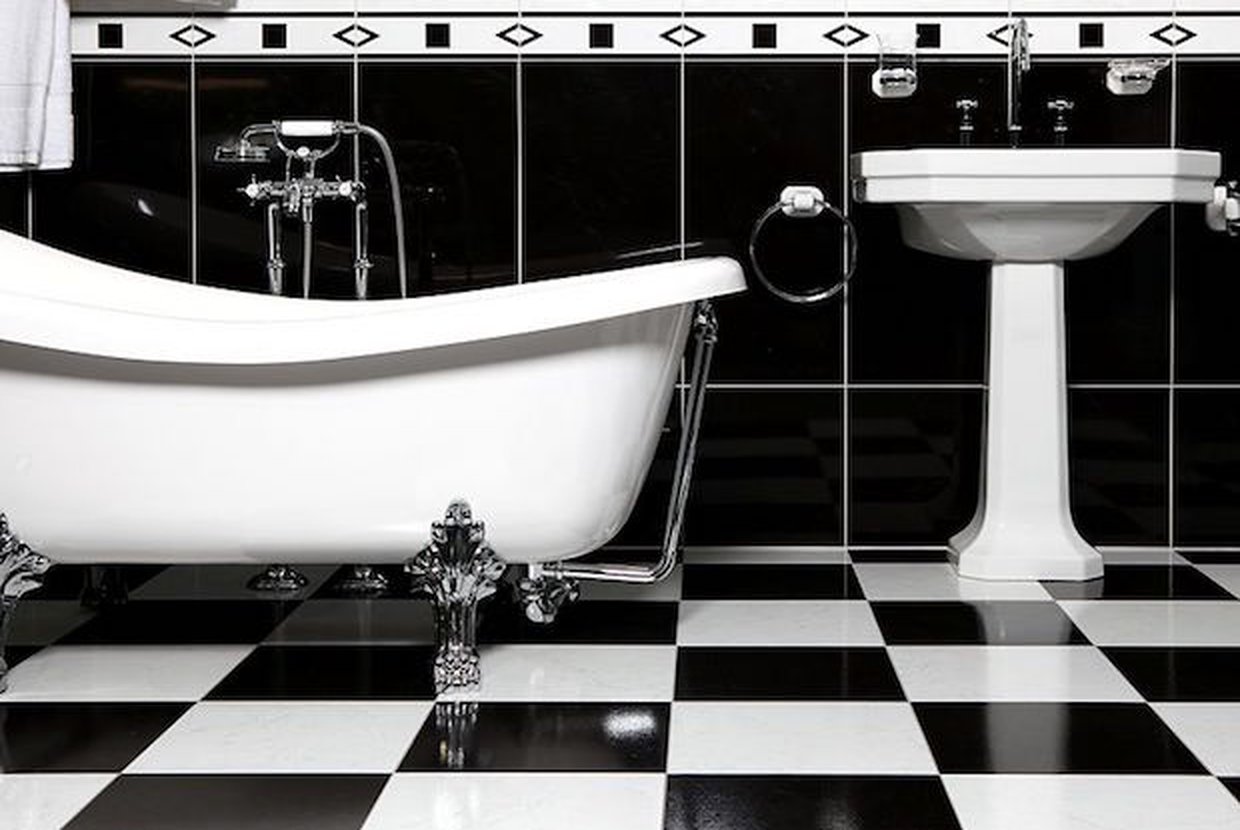 Incorporating the color black into the interior design of your NYC apartment or the exterior of your home may seem like a bold choice, but the color has come into fashion in home decor as of recently. Whether you are using it to make a statement or if you just want a change, here are some new ways you can incorporate the color black into your home decor:
1. Paint your ceiling: For what designer Stephen Shubel calls a "moody and eclectic" look, you can incorporate black into any room you wish by painting the ceiling. For a room with bold decorations or elements, you can consider painting the walls black as well, to have an effortless transition from walls to ceiling that will not take attention away from the room's focal point and decor.
2. Use lacquer: For a sleek and modern style, you can invest in black lacquer. Black lacquered cabinets can make any room glamorous, from your kitchen to your living room. Designer Nick Olsen transformed the kitchen in this NYC apartment by lacquering the cabinets in Benjamin Moore black and accenting them with polished nickel hardware, making for an enchanting look.
3. Get matching appliances: To go with the lacquered cabinets, you can install appliances in the same shade of black. In this kitchen by designer Steve Miller, appliances such as the refrigerator and oven were made to match the cabinets. He paired the appliances and cabinetry with Quartz wallcovering made of mica shavings to create a dramatic and shimmery look.
4. Paint your bathroom black: Even if you have a small bathroom, don't be afraid that the painting the room black will make the space will feel smaller. Black walls with lacquer can create a "jewel box" look, according to House Beautiful. And if you want to maximize light and create an illusion of more space, try adding additional mirrors to the room.
5. A black exterior: If you are feeling bold, you can consider painting the exterior of your house black. All-black houses have become particularly popular recently; the color seems to give home exteriors a unique look, while simultaneously bringing more attention to the surrounding landscape. Black paint colors such as Tricorn Black by Sherwin-Williams have become increasingly popular in the U.S., and saves for black houses on Pinterest have gone up by 774 percent since 2014. The dark hue can transform your exterior, giving your home a modern, fresh and bold feel.