Electric Moped-Sharing Hits NYC Streets
Kristina Kennedy-Aguero | August 15, 2018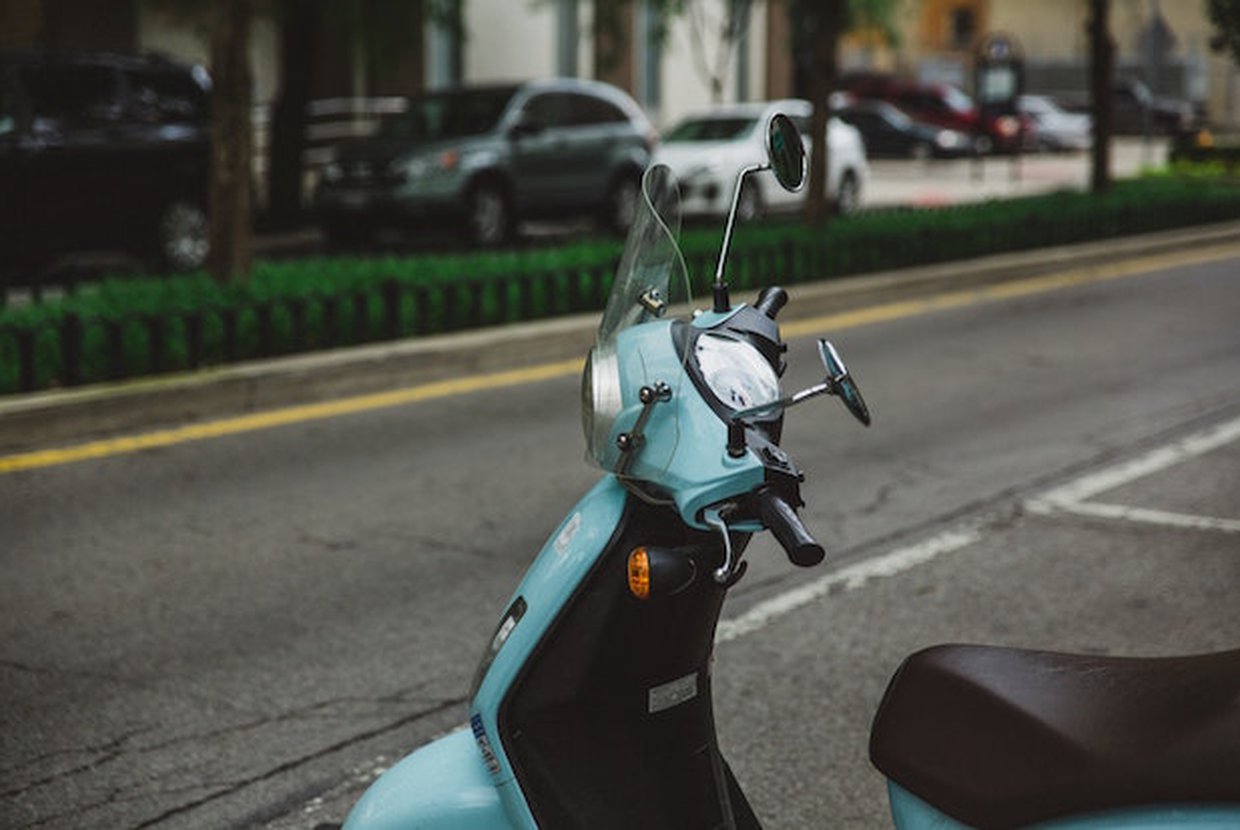 There may soon be a new way to get around NYC. New York has lagged behind other US cities in offering the new options in urban transportation. This could be due, at least in part, to the fact that city laws don't allow the use of throttle e-bikes, or electric scooters on NY streets. However, electric mopeds are not included in these restrictions, and last week the city's first electric moped sharing system, Revel, started operating. The startup company, Revel Transit, currently offers a fleet of 68 electric mopeds which are found in their home-operating area in Williamsburg, Bushwick, and Greenpoint. Founded by Brooklyn residents Paul Suhey and Frank Reig, Revel aims to offer a relatively cheap, fun, and ecologically friendly alternative way of getting around the area.
The electric mopeds are for use by just one person and they have a top speed of 30-mph (5-mph above the speed limit on NYC streets). Users simply download the company's app and register. To do so, they must be 21-years of age, or older, have a credit card, and hold a US driver's license (not necessarily a motorcycle license) with a safe driving record. There is a one-time fee of $25 to verify the driving license details. For people who are unfamiliar with riding an electric moped an in-person training session is required and can be set up through the app.
Users simply open the app to find where a Revel is located near to where they are. After reserving, they have 15-minutes to pick up their moped. On arrival, they check the vehicle over to make sure that it's in good condition, then open the app, and click 'begin ride'. This opens the helmet box which contains a choice of two different sizes of helmet. Once the appropriate size helmet is selected, the user closes the box and is ready to go. Starting, pausing, and stopping the ride is controlled entirely by the app, and there are no keys, or fuel necessary. The mopeds are believed to be the City model of the MUVI scooter produced by a Spanish company Torrot. They have a spunky 3-kW mid-drive motor and are lightweight and simple to ride. They also have a universal phone mount to make navigation easy.
Users must abide by all laws and obey street signs just as if they were in a car. Electric mopeds cannot be taken in bike lanes, along pedestrian walkways, or ridden on the sidewalk. When they reach their destination, the user simply parks the moped with the rear wheel towards the curb, in a legal parking area where the vehicle can be left for a minimum of 24-hours. The first 20-minutes of the ride costs $4, with every subsequent minute costing $0.25 plus tax. Leaving the vehicle parked, or putting the ride on hold, costs of $0.05 per minute. Prices include insurance. To get people interested the first two 20-minute rides are free, and users who refer a friend receive a $5 credit on their first ride.
Hopefully, these mopeds will fare better than electric scooters have in San Francisco, where they have become a major topic of debate among residents. While some love the scooters and have embraced them as a new, eco-friendly way to get around the city, others have labeled them a menace cluttering the streets, since many riders have chosen to leave scooters on sidewalks when they are done riding.
Currently, the mopeds can only be ridden in the Brooklyn and Queens neighborhoods and must be left within the home area. They cannot be taken across any bridges into Manhattan, Staten Island, or the Bronx. The company hopes to extend the service to all areas of the city in the future.