Eliot Spitzer's New Luxury Rental Complex Hits the Market in Williamsburg
Laura Schier
| August 03, 2018 | Published in
Neighborhood News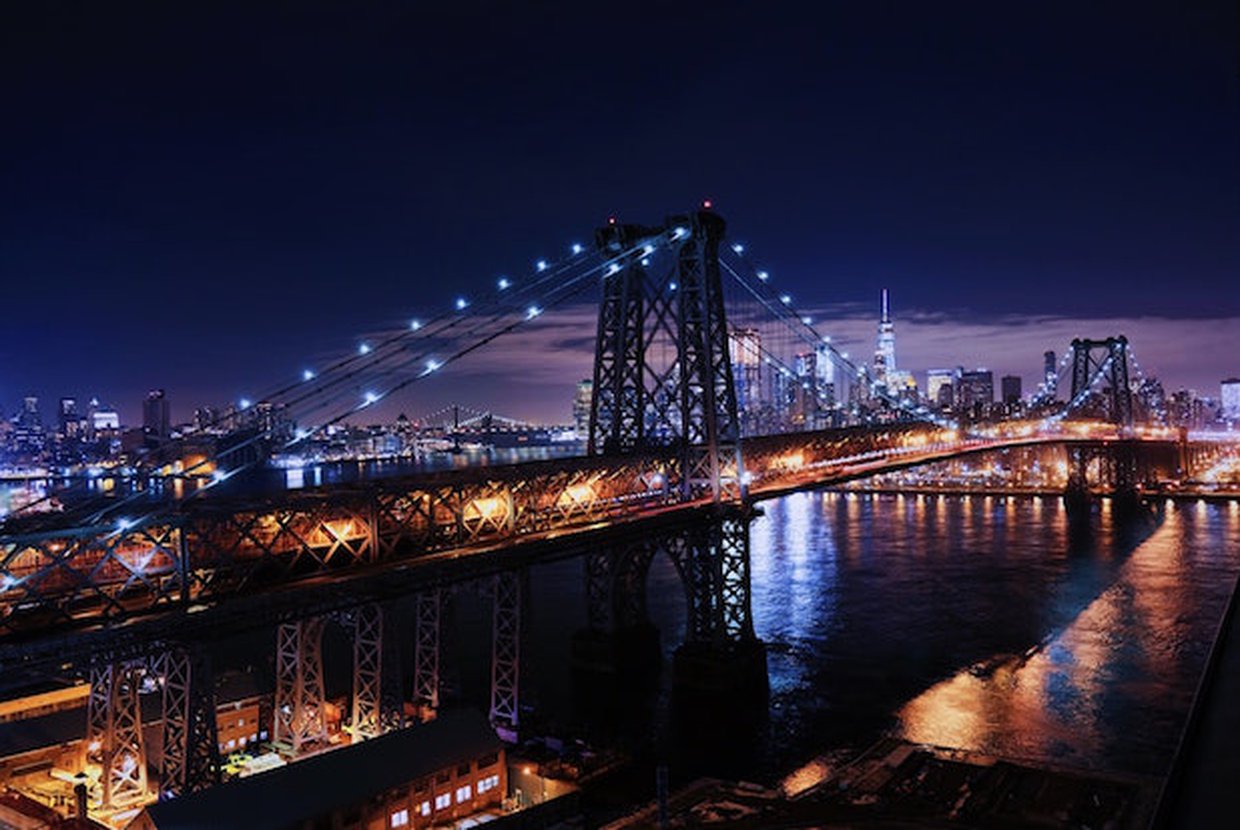 Eliot Spitzer's new high-end rental complex located at 420 Kent Avenue in South Williamsburg has just launched leasing on hundreds of its apartments. The complex, offering studio rental prices starting at $2,350, was designed by award-winning architect ODA New York and is composed of three multi-dimensional glass towers within two buildings, according to Curbed.
The buildings which make up the complex will be two interconnected towers and a tower that stands on its own. The total complex will consist of 857 total residences; the standalone tower, which consists of 252 rentals, will open first and will be followed by the interconnected towers, which have 605 apartments. Along with studio apartments, both buildings will offer one-bedroom and two-bedroom homes, with starting prices at $3,195 per month and $4,649 per month, respectively. For renters who sign the lease on apartments early, Spitzer Enterprises is offering one month of free rent and no sign-up fees on the lease.
At 420 Kent, apartments have upscale features such as oak floors and floor-to-ceiling windows. Kitchens boast ceramic backsplashes, a Bosch dishwasher, a Bertazzoni gas range, and Caesarstone countertops and bathrooms come with tiled walls and flooring, as well as a medicine cabinet featuring built-in lighting. The complex has a wide variety of amenities to offer, with more than 25,000 square feet of indoor amenities and over 80,000 square feet of outdoor space. Amenities include a fitness center spanning 12,000 square feet, one rooftop swimming pool for each building, a lobby coffee bar, a landscaped rooftop garden, and a billiards and gaming room. Residents can also enjoy a waterfront park measuring 34,000 square feet situated right outside the complex. This park is similar to 420 Kent's neighbor Domino, a megaproject featuring the expansive Domino Park. Eliot Spitzer, former governor of New York, told Curbed that one of the many perks of 420 Kent is the panoramic views of Manhattan that span in every direction. Spitzer also stated that, instead of competing with other megaprojects in the area, Spitzer Enterprises aimed to have 420 Kent fit in with these projects to contribute to the "vitality" of South Williamsburg, a neighborhood which he states has "a nucleus of energy and a core of dynamism".
Citi Habitats New Developments is in control of all leasing and marketing at 420 Kent, and the complex will officially open to residents in September. More information on apartments in the Williamsburg neighborhood and surrounding areas can be found here.