Exploring Glassworks Bushwick, A Unique Brooklyn Rental
Laura Schier
| August 17, 2018 | Published in
Neighborhood News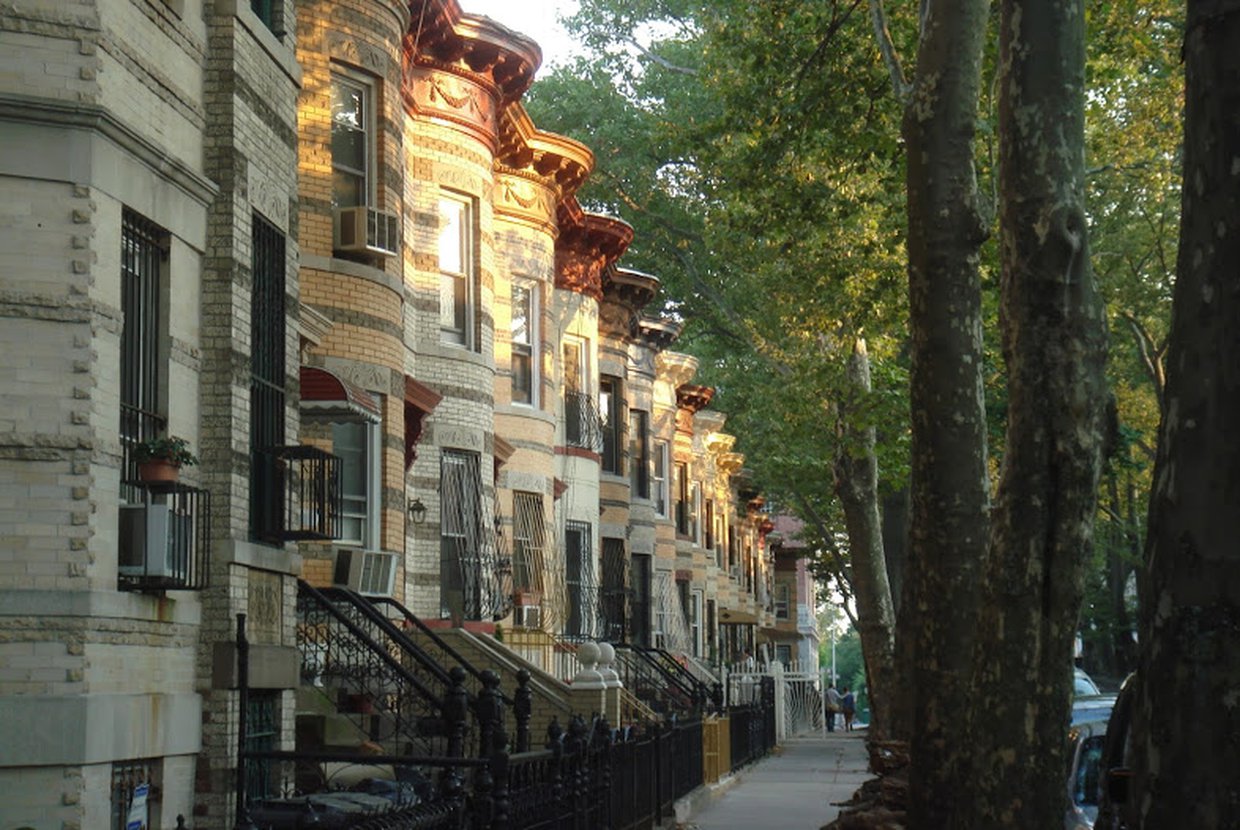 Glassworks Bushwick, a luxury rental which was previously a 19th-century glass factory, began leasing on its 63 apartments this past June. The building, which spans half a block on Himrod Street in Bushwick, Brooklyn, was developed by ASH NYC. The architecture and real estate firm collaborated with former Dannenhoffer Opalescent Glassworks factory owner Martin Lomazow to create the development's unique design.
The former glass factory building is connected to two buildings on either side, which both stand at four stories high. The structure to the south is designed similarly to a typical 20th-century loft building, while the structure to the north of the development has smoked glass balconies and features a dark stucco facade, according to Curbed. Ari Heckman, CEO of ASH NYC, stated that the firm is "excited to offer a rental building that fuses modern and historic design with the services, amenities, and attention to detail associated with today's best, new developments."
Pricing for apartments at Glassworks Bushwick range from one-bedrooms starting at $2,500 per month to three-bedrooms starting at $3,800 per month. Rentals come with numerous luxury features, including stainless steel appliances, white oak flooring, soaring high ceilings, and custom light fixtures designed by ASH NYC. Most of the apartments boast outdoor space, with options such as terraces, balconies, and in some cases, backyards. The building itself offers countless amenities, including a landscaped yard, fitness center, private study rooms, indoor bike parking, and a roof deck spanning an impressive 1,700 square feet.
Glassworks Bushwick fits right in with other buildings in Bushwick, a neighborhood known for its diverse housing and innovative re-created spaces. Bushwick itself is constantly growing and flourishing, with a continuous influx of new restaurants, art galleries, and venues. The avenues in the neighborhood, such as Wyckoff, Cypress, and St. Nicholas Avenues, have countless shops, boutiques, bars, and dining options to offer.
Those interested in the neighborhood's artistic flare can check out Bushwick Daily, which publishes a new guide each Thursday about weekend art openings. Residents and visitors to the neighborhood can also check out NurtureArt, a nonprofit gallery which features exhibits of emerging artists. Bushwick also has a number of local workout options, from yoga studios to Planet Fitness. Yet another perk the neighborhood has to offer is its abundance of diverse food options, from Venezuelan and Colombian eateries to pizza spots. Bushwick also offers convenience for commuters as it is located in close proximity to the L train, allowing for an easy commute to the city.