NYC Buyers Have Increased Negotiating Power As Homes Linger on the Market
Written by Laura Schier
August 28, 2018
Published in Real Estate Market Trends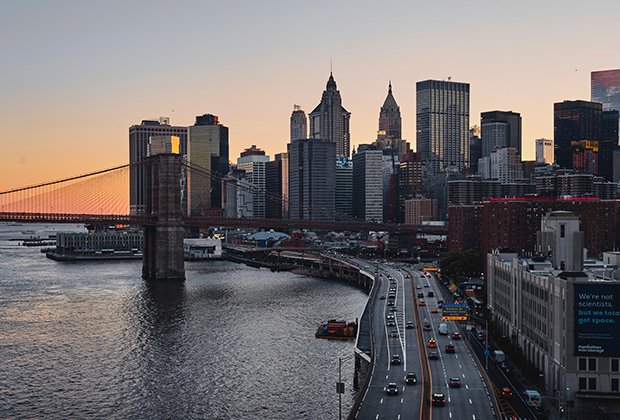 Current NYC real estate market conditions are making now an amazing time for buyers looking to negotiate a great deal. Luxury apartments are staying on the market longer due to growing inventory and extended negotiations, a result of the current buyer's market. This environment encourages sellers and developers to constantly adjust property prices in order to gain a competitive advantage.
Olshan Realty recently released a market report which showed that luxury residences that went into contract in the last week of July stayed on the market for an average of 536 days. This number is significantly higher than the 428-day year to date average of properties in contract on the market in 2018. The Real Deal notes although these averages could be skewed for various reasons (such as specific properties staying on the market for long amounts of time), this increase in average is still reflective of the market's slower pace.
Another new noticeable trend in the luxury market is that properties that are being sold tend to be substantially discounted. A five-story mansion on the Upper West Side, previously owned by oil heiress Helen LaKelly Hunt, sold for $11.6 million earlier this month, a far cry from its original asking price of $19.8 million. Another notable example is the Upper East Side mansion which had been owned by the late banker and philanthropist David Rockefeller. The mansion sold earlier this year for $20 million, a $12.5 million discount from its original listing price of $32.5 million. This was a great deal for the four-story mansion, which measures 9,777 square feet and features eight bedrooms, a temperature-controlled wine vault, and a 3,000 square foot garden referred to as an "oasis of greenery" on the listing description. And 7 East 67th Street, another mansion on the Upper East Side, sold for $28.5 million, a substantial $21 million discount from the $49.5 million it originally listed at.
Negotiations between buyers and sellers have become increasingly common; according to Laura Tomana, director of research and analytics at CORE, they are one of the biggest factors contributing to properties staying on the market longer, along with price cuts. As price cuts have become more common in the current environment, buyers tend to wait until the timing is right.