5 Ways to Transform a Small Bedroom
Laura Schier
| September 28, 2018 | Published in
Urban Design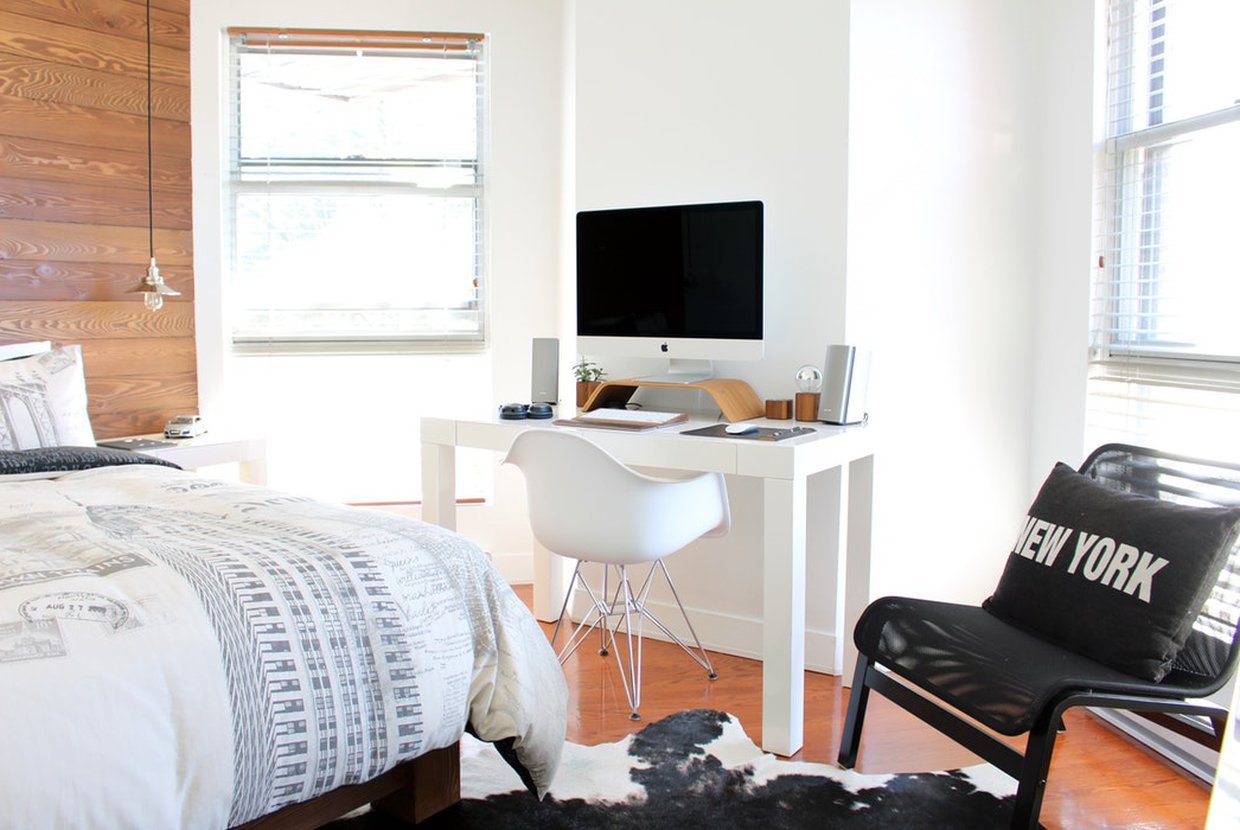 There are many wonderful things about living in an NYC rental apartment, but there are also some challenges. Sometimes, have a spacious, sunny living room can mean having to work with a smaller, darker bedroom, depending on the layout of your apartment. Luckily, there are many simple things that you can do to make a small bedroom seem larger, brighter, and more inviting.
1. Brighten up the room: To make a darker bedroom seem sunnier, make the most of all the natural light you have. Use minimal window treatments that allow the maximum amount of light to shine through. If you're concerned about blocking out light when you don't want it, consider investing in smart or motorized shades that can be programmed to rise and drop on a schedule.
2. Add White Noise: Living in the city may mean hearing lots of sirens and other street noises outside your window, which can disrupt the peaceful atmosphere you want to have in your bedroom. A little white noise can go a long way, and having a fan to circulate the air in your room, keep the temperature cooler, and drown out outside noises can make a huge difference. If you do not want the cooling effects of a fan, The New York Times recommends investing in a white noise machine; some are portable, and the noise levels can be adjusted as well.
3. Use custom furniture: Investing in pieces that are custom-made to fit into the small corners and spaces of your bedroom will not only ensure that your furniture fits right, but will make the most of the floor space you have. Furniture such as wall-mounted pieces and built-in drawers are perfect for storage, and do not take up a lot of space.
4. Add mirrors: Using mirrors is one of the simplest and most popular decorating techniques people use to make small spaces feel bigger. Hang a large mirror across from your window to reflect the light, making the room as bright as possible and giving the illusion of more space.
5. Use Hanging Lights: Having a small bedroom means not having as much surface area. Instead of having a lamp on your bedside table that takes up space, you can invest in lamps that hang from the ceiling, such as pendant lamps. These lamps, which come in various shapes and sizes, will project more light throughout the room, and free up space on your surfaces. Forbes suggests buying pendant lights with cutwork or jewel-shaped openings that, when illuminated, will cast a radiant glow throughout your bedroom.