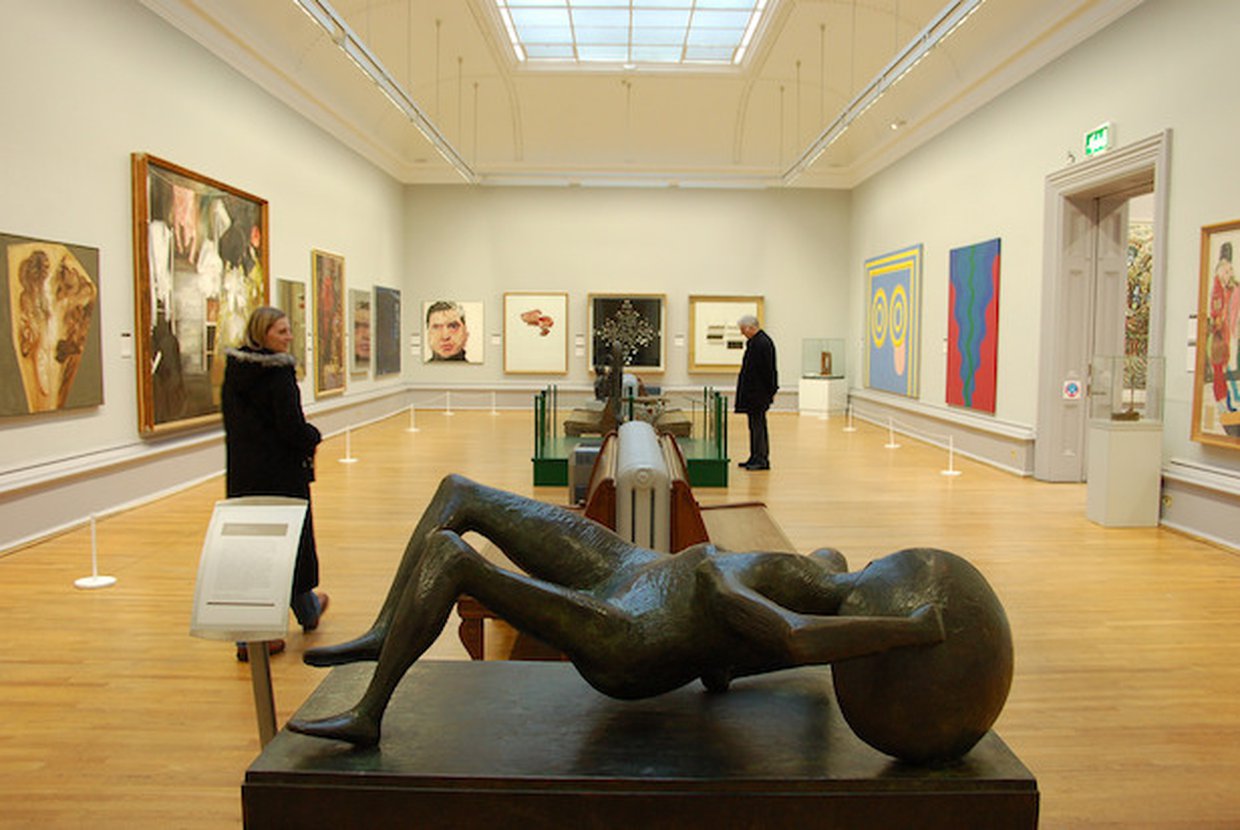 As pricey NYC apartment listings continue to linger on the market, developers are searching for increasingly creative ways to entice potential buyers. While concessions remain a popular way to lure new buyers to high-end apartments, The Real Deal recently reported on a new tool developers are utilizing to catch the eye of New York buyers and renters - custom art.
Take, for example, the marketing materials for the upcoming Greenwich West, a 167-unit luxury condo in Soho that will launch sales next month. Instead of featuring the traditional computer-generated renderings that are normally seen in new construction brochures and signs, Greenwich West developers worked with a Brooklyn-based painter to create custom art pieces that offer glimpses of life inside the building. Phillip Gesue, chief development officer at developer Strategic Capital, told The Real Deal that the pictures are designed to allow viewers to envision what it would be like to live in Greenwich West.
"Much or most of the campaign will have its basis in the artwork of this artist," Gesue told The Real Deal. "Everybody is looking for a means of identifying their projects."
Working with artists on marketing campaigns with a price, however. While Gesue did not go into specific details regarding how much it cost to create the custom work featured in the Greenwich West marketing materials, he did say "Any campaign that utilizes art requires that an artist create original works that can be costly relative to a normal graphic art campaign."
The Real Deal also spoke to Joe McMillian, CEO of DDG, who explained that art has become a larger part of many new developments. For example, his firm's luxury condo at 180 East 88th Street is displaying a custom hand-sculpted plaster wall by German artist Jan Hooss, and the homes inside have all been designed with features to lure art lovers such as 14-foot-plus ceilings and an art rail reminiscent of the one used at the Metropolitan Museum of Art.
Along with utilizing fine art, developers are dropping prices in order to attract buyers. Prices of high-end luxury NYC apartments are being cut by an average of 9 percent before going into contract, making now an excellent time for buyers looking to get a great deal on a beautiful home that they can turn into their own personal art gallery.