Could Brooklyn Get Its Own High Line?
Laura Schier
| September 13, 2018 | Published in
Urban Design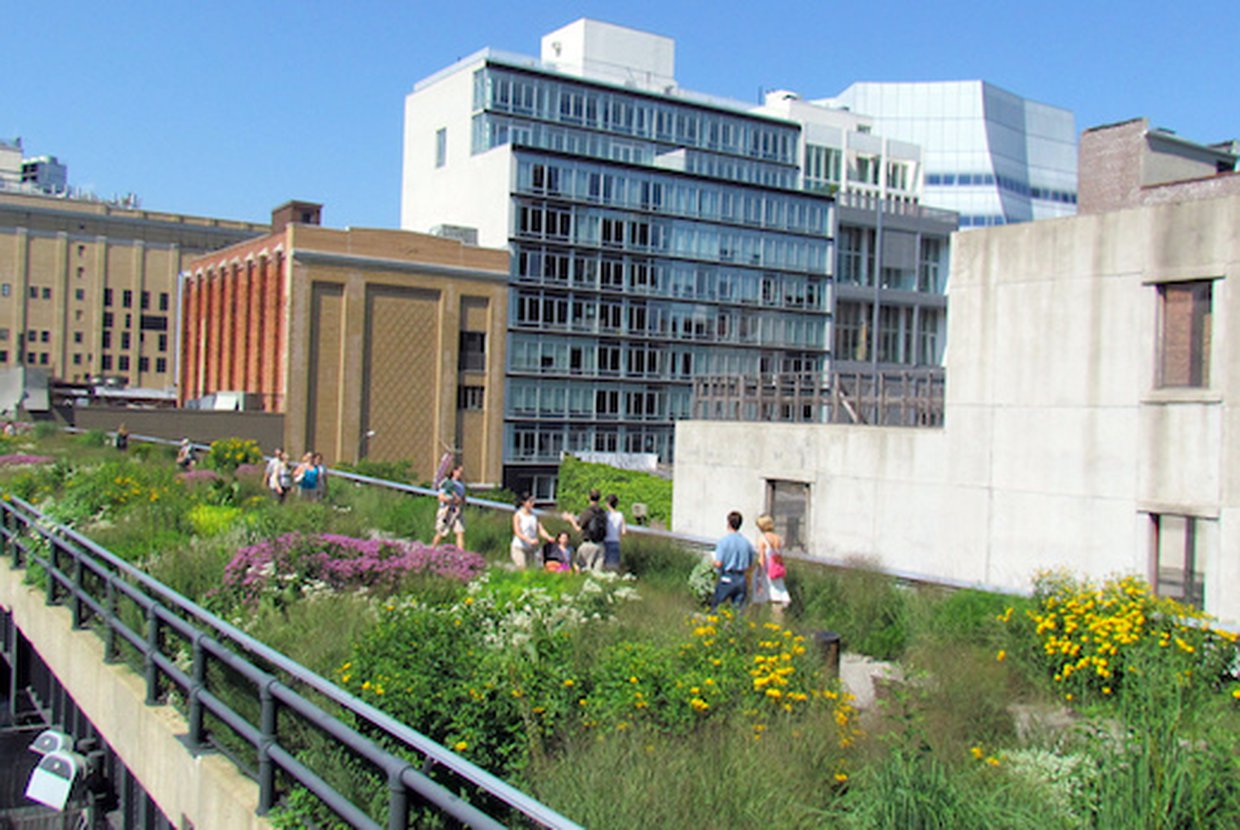 New York City may soon have another High Line park. A recent report dubbed PX Forward commissioned by Brooklyn borough president Eric Adams and conducted by graduate students from New York University details plans for an above-ground linear park that could run along the 2.3 stretch above the Prospect Expressway, which divides parts of South Slope and Windsor Terrace.
The vision for the above-ground linear park, dubbed "Prospect Path," would be similar to the High Line in Manhattan, an elevated oasis which originally served as a rail line crafted by the City's Transit Commission to eliminate street-level tracks on the West Side. Today, the High Line is only for pedestrian traffic, spanning 1.45-miles long and containing over 500 different species of trees and plants. Similar to the High Line, plans for Prospect Path feature a variety of plants and greenery, as well as lanes for bicyclists and pedestrians, according to Brownstoner.
The report involved closely studying the residential area around the Prospect Expressway, which includes all of Windsor Terrace and certain sections of Greenwood Heights, South Slope, Kensington, and Sunset Park. The students then used this study to come up with various recommendations for the stretch of highway. The Prospect Path recommendation includes the development of housing on the shoulders of the highway, which are currently underutilized. Other recommendations include the implementation of commercial and residential properties, installation of increasingly protected bike lanes, use of the space to exhibit public art, an extension of bus lanes in the area, and to use it as a way to connect the green spaces that currently populate the area.
The Prospect Expressway was constructed between 1953 and 1962, and the project was overseen by Robert Moses, a government official who has contributed to the construction of more than 400 miles of expressway located throughout the city. The Prospect Expressway was constructed in order to connect Brooklyn, the Gowanus Expressway and the Hugh L. Carey Tunnel. The ideas for the stretch of highway suggested by "PX Forward" would create better cohesiveness between neighborhoods. The Prospect Path idea is particularly ambitious and it could completely transform the area, creating more greenery and increase foot traffic if the plans come to fruition.