Last night, Elegran agent Nick Agostinelli was featured on the season finale of Bravo TV's long-running hit show Million Dollar Listing New York. The show follows real estate agents Fredrik Eklund, Ryan Serhant and Steve Gold as they work to close deals on multi-million dollar properties throughout NYC's five boroughs while balancing their careers and personal lives.
During the finale, Fredrik Eklund gave Nick a tour of the sales gallery for River Park, a new mega-project in Cobble Hill that will replace Long Island College Hospital. This development will consist of five components including the Polhemus Building, which will be converted into condos; a group of townhouses that will be called the Polhemus Townhouses; 5 River Park, a 15-story building with 25 apartments; 1 River Park, another 15-story building that will house 48 apartments; and finally 2 River Park, which will be the tallest building in the development at 475 feet.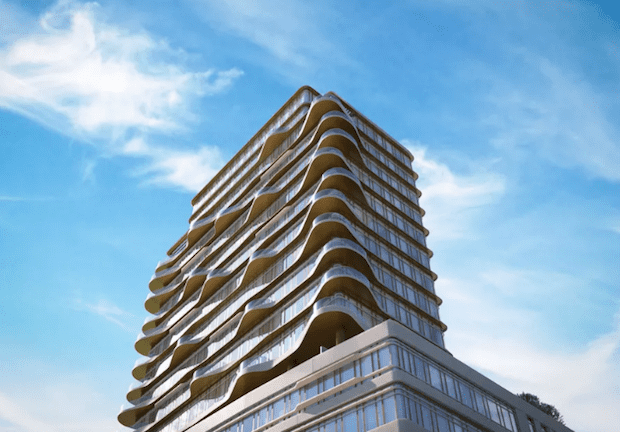 1 River Park, via Curbed and FX Collaborative 
"I'm excited to see that Cobble Hill is becoming a destination for developers. There's a lot of room for growth in this neighborhood. The first building, Polhemus, has seen tremendous success and features incredible views. This development is Brooklyn's own version of The Greenwich Lane condominiums," said Nick Agostinelli.
Some highlights of these new residential buildings include the Sky Park at 2 River Park, which will offer residents spectacular Manhattan views, and the high-end amenities at 5 River Park including a resort-style pool and dual-level garden promenades. 1 River Park boasts a unique design from FXCollaborative that was inspired by the reflection of the East River and allows each apartment to have spacious balconies as large as 300 square feet.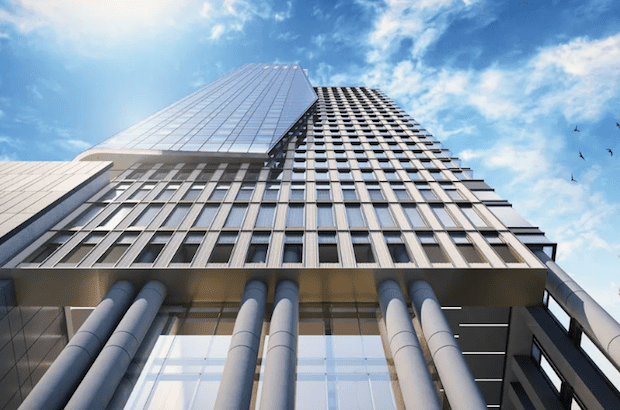 2 River Park, via Curbed and Hill West Architects 
This is not the first time an Elegran agent has been featured on this luxury real estate show. If you missed the Million Dollar Listing New York finale last night, you can still watch the episode and spot Nick's cameo at Bravotv.com.