Explore NYC's Privately Owned Public Spaces with This New Comprehensive Map
Laura Schier
| September 17, 2018 | Published in
NYC Lifestyle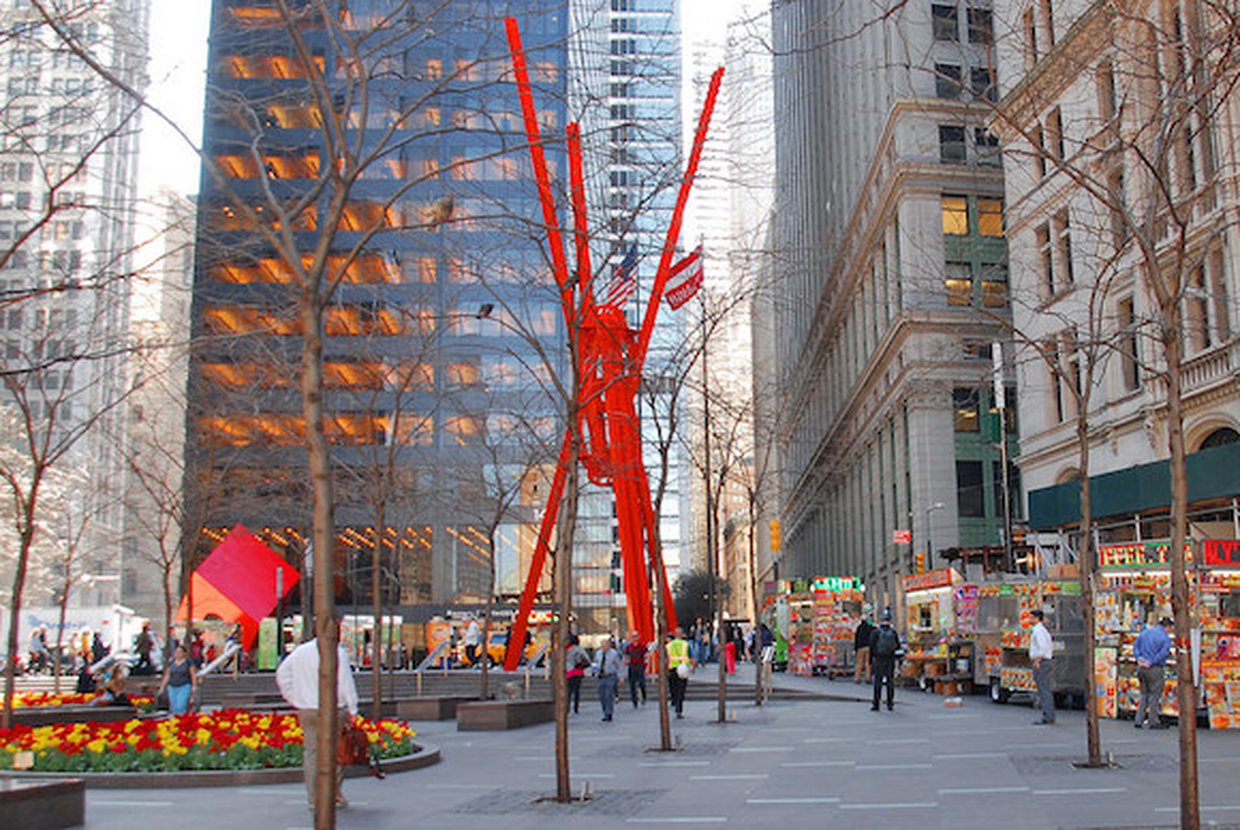 In an effort to enable greater public access to privately-owned public spaces (POPS) throughout the city, the NYC Department of City Planning has created a comprehensive map showing the location of more than 550 spots, a large percentage of which are situated in Manhattan.
The map was released a year after NYC Comptroller Scott Stringer created multiple reports which pointed out the lack of access to the city's POPS. In Stringer's first audit of POPS released in April of 2017, his office surveyed 333 spots and found that 182 were in violation of existing laws. The audit detailed that many of the POPS were obstructed to the public or restricted entry in some way, denying access to spaces that are supposed to be completely available to the public. In Stringer's second audit released later that year, he detailed that out of the 34 POPS his office visited (from the original list of 182 non-compliant sites), 32 were still in violation of the laws. Stringer asserted that NYC agencies should make a better effort to promote these spaces, in order to ensure better public awareness. This new comprehensive map does just that, identifying the exact location and detailed information of each POP so that New Yorkers can have increased awareness and access.
The map features every privately-owned public space that city-goers have access to across seven domains, including parks, health and human services, libraries and cultural programs, administration of government, historical sites, and core infrastructure and transportation. Those looking at the online map can click on any of the over 550 POPS and learn more about the spot, such as its address, the hours during which it operates, its size and utilization, the amenities it offers to the public, which community board it is affiliated with, and even information on the architect that designed the spot. Each of the seven categories is a different color, so POPS in these domains can be easily identified throughout all of the boroughs on the map.
All the sites featured in the Department of City Planning's map came about after multiple zoning resolutions implemented by the city in the 1960s, according to Curbed. Developers at the time who wanted to construct higher and wider buildings offered to create greenery and open areas as well, to allow more green space in increasingly densely developing areas throughout the city. Many of these areas were previously unknown to many due to restricted access and other issues, but with the comprehensive map New Yorkers are now able to fully take advantage of the quieter and more open areas that offer an oasis from the hustle and bustle of New York.