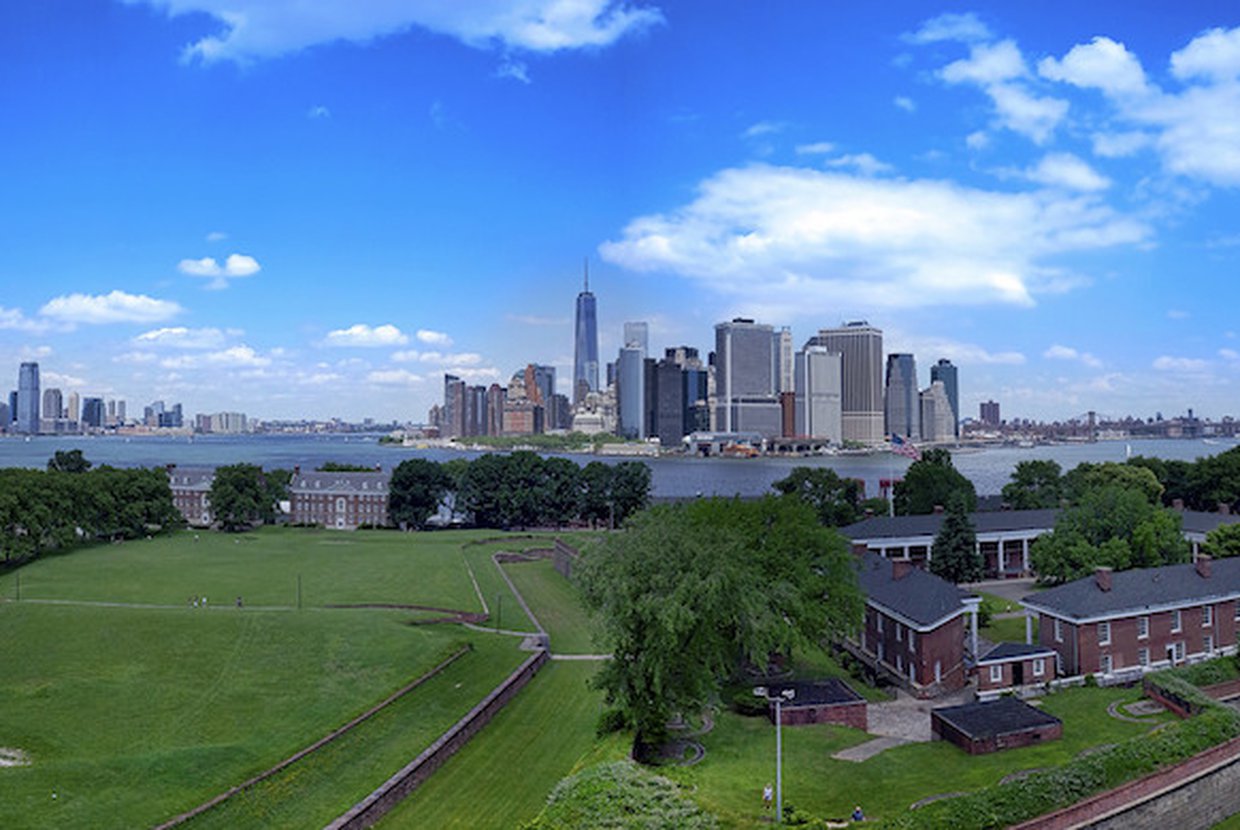 Mayor Bill de Blasio's recent announcement has confirmed that Governors Island may finally be on track for rezoning. The announcement detailed that the New York City council will soon have a public review process to rezone parts of the island, with its first public hearing scheduled to occur later this month.
The rezoning of Governors Island would involve allowing for 4.5 million square feet of space to be set aside for mixed-use development, located on both the southeastern and northwestern portions of the island. After the island is rezoned, officials are hopeful that offices, hotels, educational and cultural institutions, dorms, and tech and life-science firms will be drawn to the area. Since an agreement with the federal government in 2003 resulted in the forbiddance of residential development on the island (allowing an exception for student housing), only commercial developments would be situated there if the rezoning is approved. Alicia Glen, Deputy Mayor for housing and economic development, recently stated in an interview that "this is a chance to have both great public open space and great culture but also use development to give people more exposure to this amazing place."
As this could result in many employees having to commute to and from the island, the city ordered a second ferry which, combined with the island's existing ferry, will constitute trips as frequently as every 10-15 minutes. The second ferry would travel back and forth between the island and the Battery Maritime Building located in Lower Manhattan. Along with both vessels, the city's East River ferry line makes a stop at Governors Island on the weekends during the summer. Additionally, NYC's Economic Development Corporation has conducted research on installing a gondola between Lower Manhattan and Governor's Island. According to Crain's, officials may decide to move forward with this plan in 2019, once the rezoning process is complete.
A new 43-acre park was built on Governors Island in 2016, and the rezoning process, if approved, would result in development sites that would generate revenue to be used for the park's year-to-year costs. Mayor Bill de Blasio said in a recent statement that "the Island is now set to dramatically expand its role in our city's economy" that will help with costs for the park, which he referred to as "the jewel of New York Harbor." After the public review process is complete, City Council will cast their final vote on the rezoning next fall.