Leasing Begins on New Luxury WIlliamsburg Development
Laura Schier
| September 21, 2018 | Published in
Real Estate Market Trends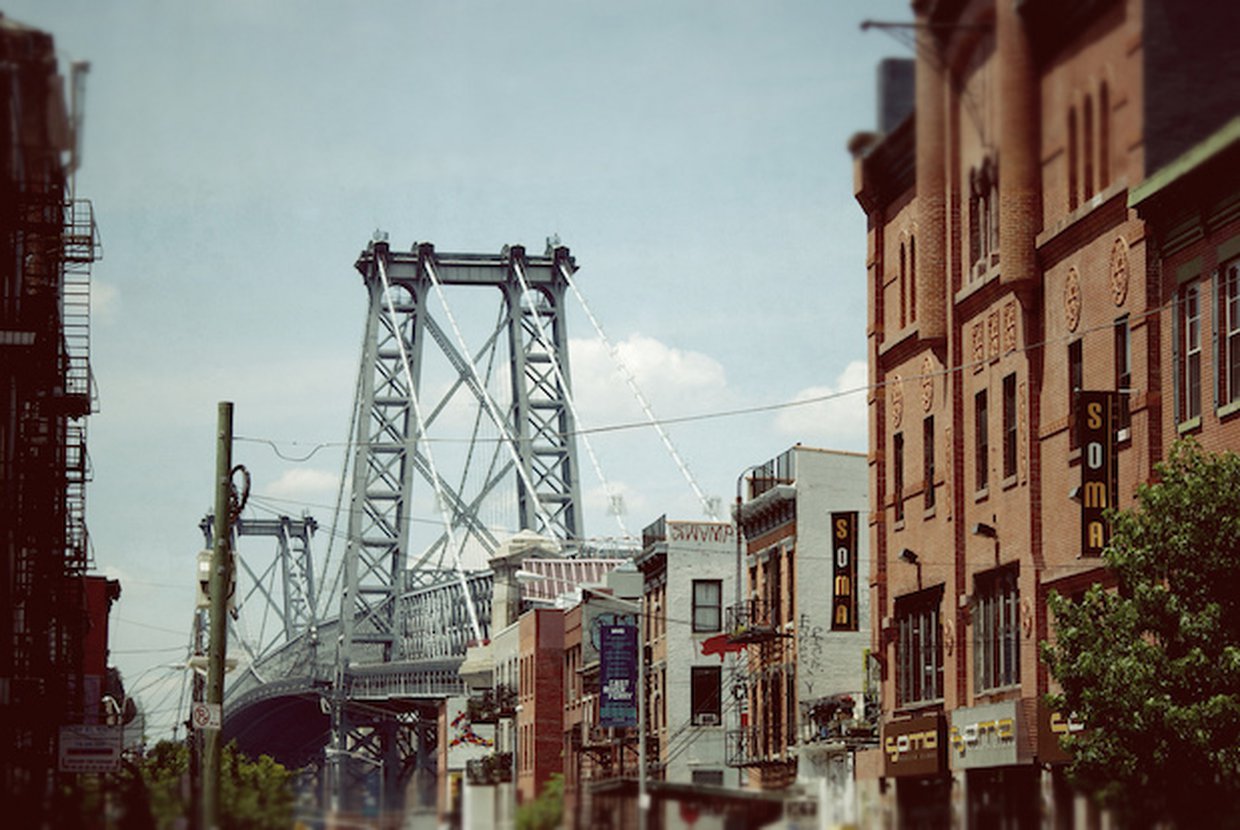 A new building in Williamsburg located near the Brooklyn-Queens Expressway has just launched leasings on its 45 apartments. The nine-story tower, which is located at 308 North 7th Street, recently completed construction, two months after its teaser site was launched this past June, according to Curbed.
The tower, which was designed by Isaac & Stern, consists of apartments with one to three bedrooms, as well as three penthouses and three garden level residences. Out l the 45 apartments, 29 will have their own outdoor areas, and prices in the building will be starting at $840,000. Brooklyn developer Adam America Real Estate collaborated with the Naveh Shuster Group f on the project.
Each of the apartments was designed by Paris Forino in a contemporary and elegant style, with interiors featuring light colors and various custom stone patterns. Apartment kitchens boast upscale amenities such as Arabecato Corichia Natural Stone Countertops, Bosch refrigerators and dishwashers, Kohler faucets, and Upper Oak cabinets. Residences feature both a powder room and master bath with Muttina Puzzle Floor tiles, natural stone countertops, lacquer finish vanity, and Waterworks Plumbing Fixtures. Those interested in buying an apartment can look at a model home located in the building's sales gallery.
Residents will be able to enjoy panoramic views of the city from 308 North 7th Street's rooftop fitness room, lounge, and an outdoor terrace where residents can relax and unwind. Other amenities the tower offers include a double-height lobby with a landscaped garden, bike room, children's playroom, private cabanas, and indoor parking for up to 23 residents.
The tower is situated in the heart of Williamsburg, where residents will have access to endless dining options, galleries, parks, live music venues, and boutiques. Those who want a change of scenery are only a short walk away from McCarren Park, a 35-acre green space which features a pool, courts, and athletic fields. Residents are also close to East River State Park, which offers sweeping waterfront views and hosts Smorgasburg, NYC's famous weekly outdoor food market. The neighborhood offers a multitude of nightlife as well, with two concert halls, venues and bars such as Union Pool, and multiple wine bars located less than a mile away. The building is in close proximity to four Michelin-Starred restaurants, a variety of gyms, and a Whole Foods.
New residents are expected to move into 308 North 7th Street at the beginning of next year. More information on apartment sales in Brooklyn can be found here.