Scandinavian-Inspired Luxury Boutique Building Launches Leasing in Astoria
Laura Schier
| September 10, 2018 | Published in
Urban Design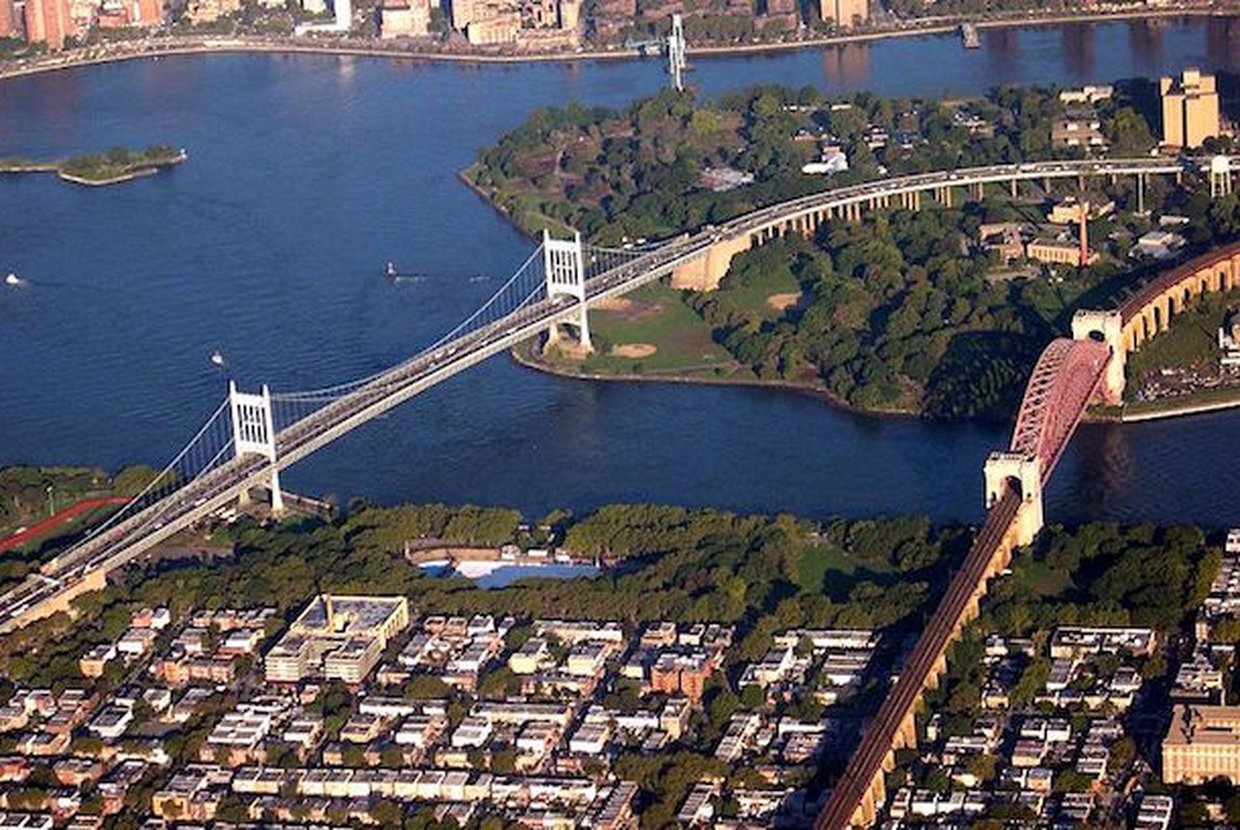 A new luxury boutique rental tower has just launched leasing in Astoria, containing only nine apartments. The Scandinavian-inspired rental project, called the Nordic, was developed by AKI Development (who also constructed Graffiti House in Astoria), and is situated at 23-67 31st Street.
The Nordic consists of eight one-bedroom apartments and a spacious two-bedroom penthouse, with rental prices starting at $2,995 per month. All apartments have 10 foot high ceilings and open floor plans and almost all residences boast their own outdoor terraces. The Nordic is currently the most technologically advanced tower in Queens; according to Curbed residents can go throughout the building using a keyless entry system. Additionally, the Nordic offers radiant heated floors throughout all apartments, private outdoor spaces, LED lighting, smart home automation systems, and touchless-flush toilets.
Just as AKI Development incorporated art into their Graffiti House rental project, the Nordic has a similar art-focused theme. The Graffiti House features art from local graffiti artists in the form of murals on walls outside. Similarly, the Nordic has several murals as a result of a collaboration between AKI Development and Tony "Rubin" Sjöman, a muralist based in Sweden. One mural, in particular, is eight stories high and located in the elevator shaft, which will be visible to the Nordic's residents through a glass viewing wall.
The Nordic offers a wide variety of luxury amenities, including a fitness studio, private lockers in the lobby, a bicycle storage room with shared bicycles, an interior retail space with radiant heat flooring, and a landscaped roof deck boasting features such as a stainless steel kitchen and outdoor showers. The roof deck offers sweeping views of Queens, Manhattan, and the Hell Gate and Triborough bridges.
This luxury boutique rental is located in the heart of Astoria and is situated conveniently next to the N and W subway lines. Astoria is a particularly lively neighborhood, offering a variety of parks, diverse dining options, mom-and-pop shops, and beer gardens. Residents can enjoy the greenery in Astoria Park and Rainey Park, waterfront views at the Socrates Sculpture Park summer outdoor cinema adjacent to the East River, and museums such as the Museum of the Moving Image and the Noguchi Museum. Those wanting to experience the art that gives Astoria its own unique character can check out the Kaufman Arts District and the Welling Court Mural Project, to name a few. More information on other rentals in the area can be found here.