Four Simple Ways to Transform Your Bathroom
Laura Schier
| October 26, 2018 | Published in
Urban Design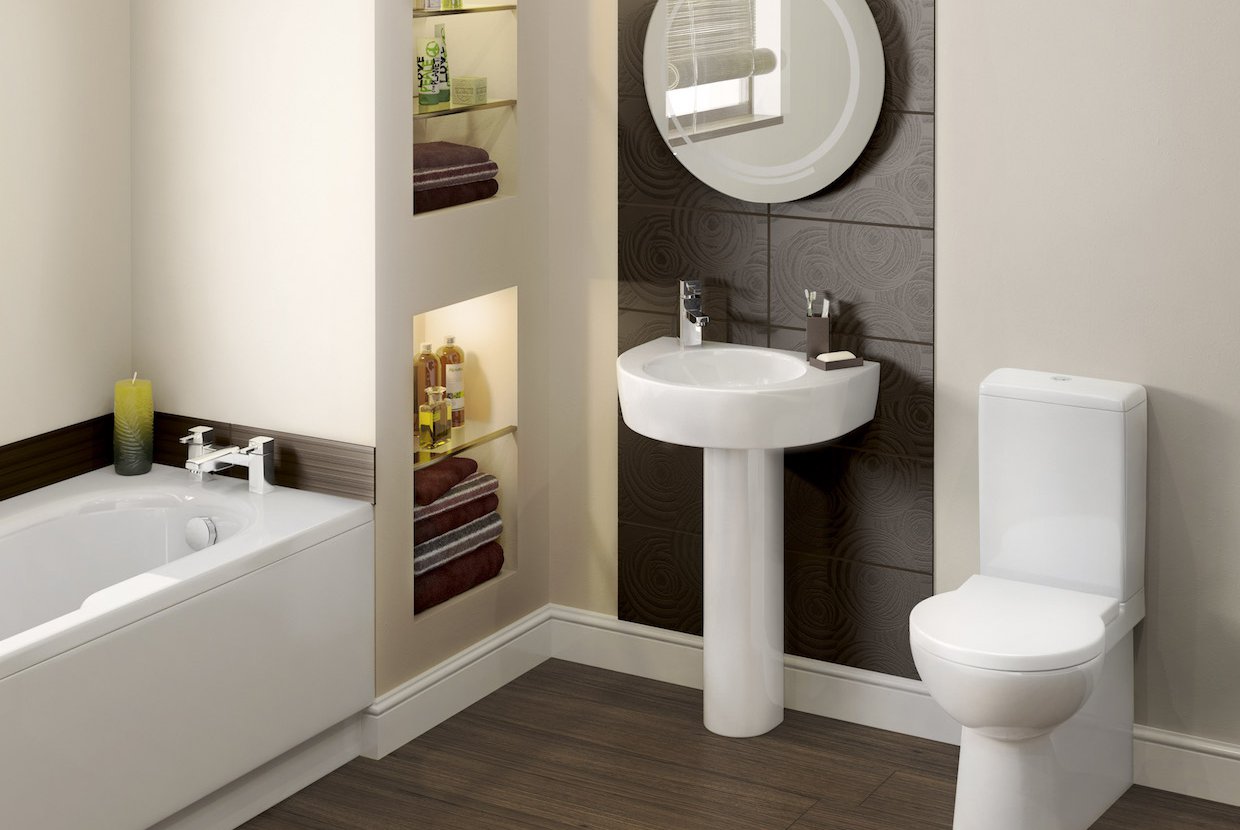 Finding ways to renovate your bathroom can be tricky, especially when you live in an NYC rental apartment where your limited in what you're allowed to do. Thankfully, there are many ways to make improvements without incurring the wrath of your landlord. Here are some easy tips and techniques to transform your bathroom, and make it feel new and improved in no time:
1. Give your shower an upgrade: While installing an entirely new shower may not be an option, there are easier and less expensive ways to make it look good as new. According to WireCutter, you can replace your shower head for less than $20. This will not only give your shower a fresher, newer look, but may make it work better as well. Additionally, getting a new shower curtain can completely transform the way your bathroom looks. Picking a fabric or plastic shower liner in a neutral color and a light-colored or bold-printed shower curtain will brighten up the room and create a fresh, happy atmosphere for your bathroom.
2. Repaint the room: Although it may sound like a small change, repainting the walls or ceiling of your NYC bathroom could completely transform the way it looks and feels. After choosing a color that best fits the room (whether it be a neutral beige or a bold yellow), make sure to put a good amount of time aside for the process. Repainting the room will likely take longer than expected because of the care you will need to take when maneuvering around the windows, sink, toilet, and other appliances. Additionally, Money Crashers recommends choosing a good quality paint with a satin finish in order to ward off mold and mildew.
3. Increase storage space: Adding storage space to your bathroom will allow you to store extra lotions, razors, and other toiletries out of view, giving the room a cleaner, fresher atmosphere. You can choose a wall-mounted cabinet, which will not only create more storage but will also not take away from your floor space. You can also invest in an over-toilet cabinet if you are not able or allowed to mount a cabinet to the wall. An over-toilet cabinet takes up minimal floor space and is perfect for storing toiletries and other accessories.
4. Upgrade the mirror: A mirror is arguably a crucial part of the bathroom, as it takes up substantial wall space and reflects light in the room. If your mirror is older and more faded, upgrading to a new one can make a world of a difference. If you decide to keep your mirror but still want to make an improvement, you could consider painting over it with a new coat of lacquer.