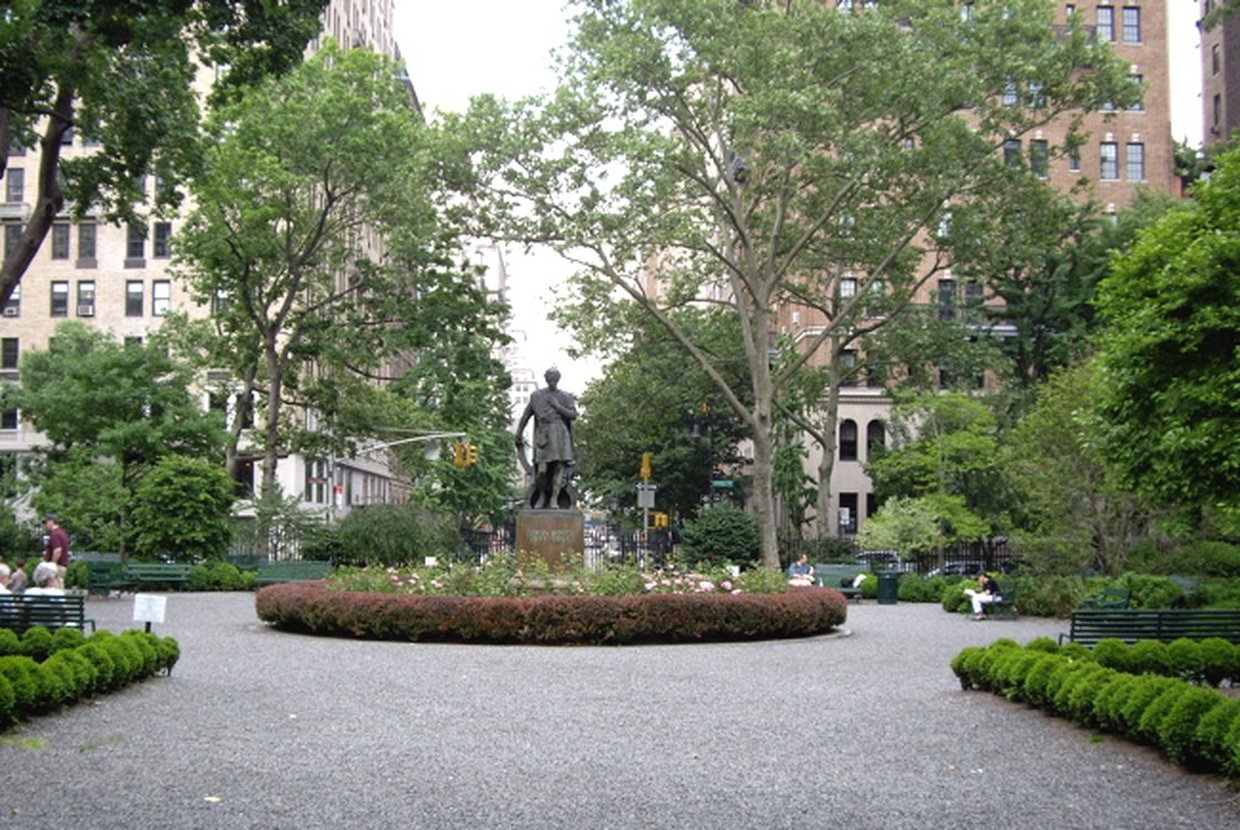 A mixed-use condo may soon rise across from NYC's famed, exclusive Gramercy Park. Glacier Global Partners recently filed plans for the building at 200 East 20th Street, which is expected to rise to 19 stories and bring 52 new apartments to the neighborhood.
The building will stand 210 feet high and consist of 68,200 square feet within the property, 2,700 square feet of which will be used for commercial space. As the residential space will measure 65,475 square feet, apartments will be an average size of 1,260 square feet, and the top three floors will consist of spacious, luxurious full-floor apartments. The rooftop plans include a penthouse and an outdoor area for residents to enjoy and take in views of the park.
If the developer's plans are approved, the slender corner building located on the site between East 20th and Third Avenue will be demolished to make way for the mixed-use condo. According to the property's records, Glacier Global Partners originally bought the Gramercy property in 2015 for $10 million. The site is situated only half a block down from Gramercy Park as well, but unfortunately, residents will not get a key to the gated private park, according to Curbed. So far multiple amenities for the building have been announced, including a gym, resident's lounge, children's playroom, pet spa, a rooftop terrace, and storage for bicycles. CetraRuddy is set to design 200 East 20th Street's facade, according to the plans.
The condo's residents will be able to enjoy both the quiet nature of Gramercy and its close proximity to downtown Manhattan, as well as easy access to the nearby A, B, and C subway stations. With quiet streets filled with greenery and brownstones, the neighborhood offers both elegance and privacy. As most of the neighborhood has been designated as a historical district, Gramercy's sophisticated and graceful architecture has been able to maintain preservation over the years. Gramercy has a variety of dining options with notable restaurateurs such as Danny Meyer and Todd English opening eateries in the area. Although nightlife is not very prominent as the neighborhood is relatively calm, bars and lounges pepper the area. For those interested in music and entertainment, the Gramercy Theatre is located nearby on East 23rd Street, hosting concerts frequently across a wide variety of genres. For more options, residents can walk to nearby neighborhoods such as the East Village and the Flatiron District for a large selection of restaurants, entertainment venues, and shops.