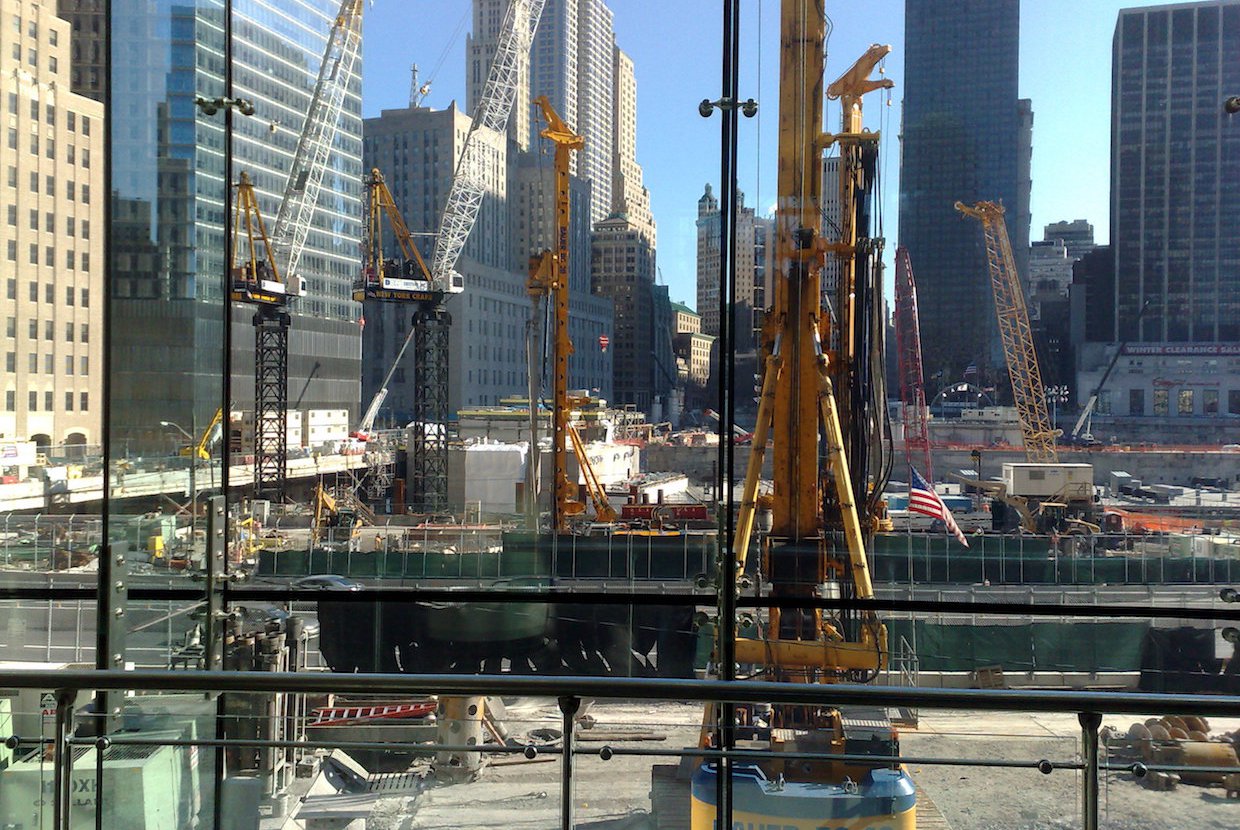 Construction spending in NYC is expected to reach record highs by the end of this year. The New York Building Congress recently released a report detailing that by the end of 2018, the city's construction costs may reach $61.5 billion, the highest cost in NYC history.
The New York Building Congress' "2018-2020 Construction Outlook" report predicts that construction activity will incur costs that are 25 percent higher than the costs in 2017, which were recorded at $49.3 billion. According to the report, many of the projects contributing to the spike in construction costs are predicted to be for developments such as hotels, institutional developments, office space, entertainment venues, and other types of non-residential construction. The report anticipates that there will be a record 39 million gross square feet of non-residential construction by the end of 2018, followed by a decrease to 30.4 million in 2019 and 23.4 million in 2020.
Although non-residential construction projects are predicted to account for a bulk of this year's construction costs, spending for residential construction projects is expected to see growth from the previous year as well, inflating from $23.5 billion in 2017 to an estimated $39 billion by the end of 2018. Infrastructure and transit projects will account for a big percentage of costs as well. The report details that the MTA is expected to spend $7.2 billion on improving its problematic subway system and other infrastructure initiatives throughout the city are estimated to cost $9.1 billion. Other projects which are predicted to incur high costs include NYC capital projects paid for by Public Authority expected to cost $1.9 billion, and "public works" projects paid for by the government (involving construction projects to improve roads, bridges, mass transit, and other types of infrastructure) are expected to cost up to $19.5 billion, which is a 32 percent increase from the total $14.8 billion spent in 2017.
In terms of residential construction, the Construction Outlook details that costs may rise to $14 billion by the end of 2018, a substantial increase from the $13.2 billion recorded in 2017. The report also predicts that between 2018 and 2020, 60,000 new apartments will be developed throughout the city (around 20,000 apartments per year).
The boom in construction is good news for the city and New York state, according to New York Building Congress president and CEO Carlo Scissura. Scissura stated that the new report "shows growth in nearly every sector," and that "this boom equals more jobs for New Yorkers and a stronger economy across the state." New York has already seen good results from increased construction in recent years, and the pattern is expected to continue. Construction employment is expected to rise for the seventh year in a row, and the number of jobs is predicted to surpass 150,000 for the second consecutive year.