NYC Seller Stories: Teresa Alessandro
Julia Troy
| October 31, 2018 | Published in
Elegran Insider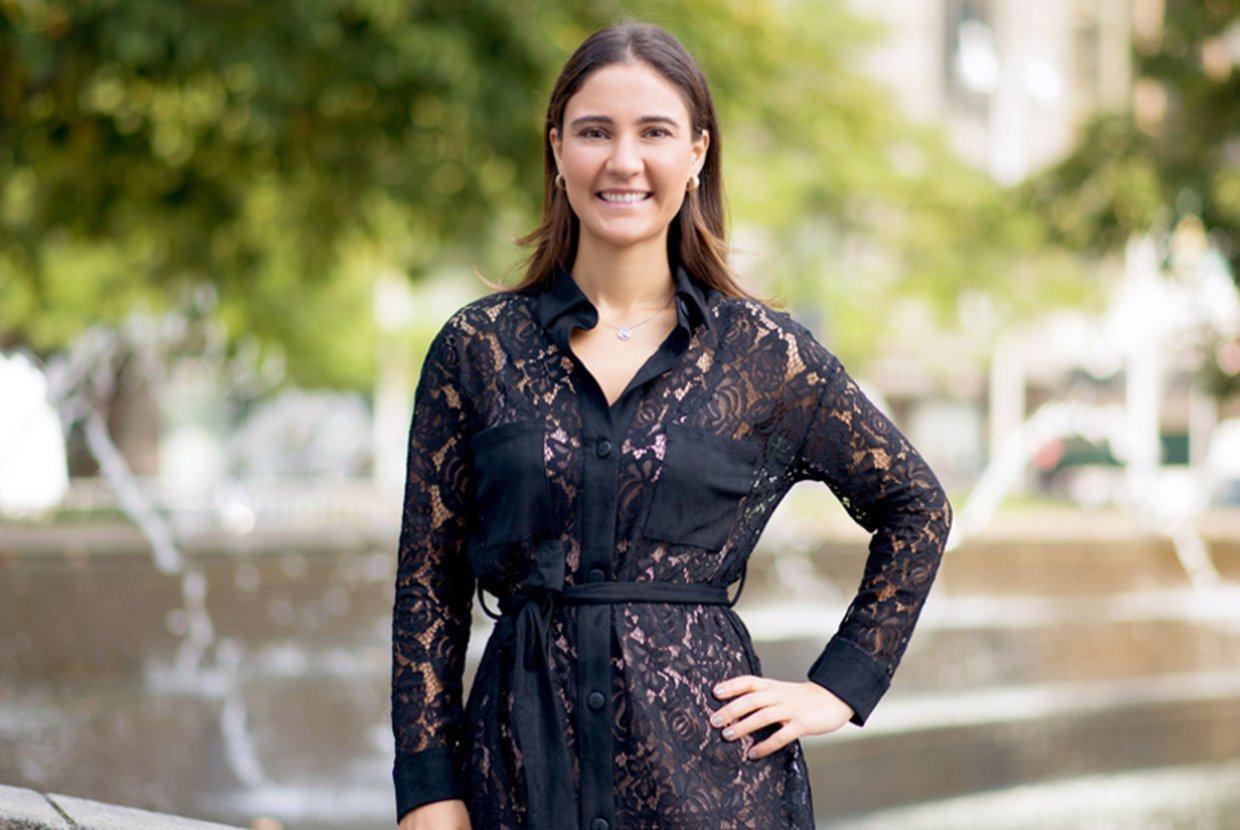 Teresa Alessandro began her real estate career working for some of the biggest names in the business, but soon realized she was looking for something different. Learn more about what drives Teresa to provide superior service to her clients and what inspired her to join the Elegran team.
Can you tell me a bit about your background before you joined Elegran?
I grew up in Westchester, New York, and I went to school for International Business and Italian. Before joining Elegran, I worked at several large brokerages including Halstead, where I focused on new development in Hell's Kitchen, as well as the Corcoran Group. Before starting my real estate career I worked in Marketing at NBC, where I sold ad space and digital space online. While I loved the sales aspect of my job at NBC, I wasn't passionate about the product I was selling, and I realized that working in real estate would give me the opportunity to continue utilizing my sales skills while selling a product I was more passionate about.
What made you want to sell real estate specifically?
I like selling something that's tangible and has a clear value to it, something that is always in demand, and I believe real estate fits that description. People will always need places to live and somewhere to run a business, whereas when you're selling other, less tangible things like ad space and other marketing-related products, you're always up against other marketers who will try to undercut you.
What is your favorite part of the industry?
There's never a boring day when you're working in real estate. One day I might be acting as a plumber, the next day I could be an architect, and some days I'm even a psychiatrist. There are so many different facets of this industry and I love that I'm never tied to a desk.
There's a lot of room for creativity in real estate as well, especially when it comes to marketing a property or visualizing a space and imagining how it could be improved to best serve your clients. I also appreciate that now is a really great time to be working in NYC real estate. Between the political changes, zoning changes, tax abatements, and everything else that has been happening we're on the cusp of a whole new city and it's exciting to be at the forefront of that change.
Can you talk about a recent successful closing?
I had a listing in Fort Greene that was a really beautiful duplex condo, yet it took almost a year to close the deal on it because even though the home had an incredibly luxurious interior, it was fourth-floor walk-up and the building did not have a wide range of amenities. It was an interesting experience selling this home since I got to see how much prices change along with buyers' expectations and demands. Ultimately, we were able to sell to a great couple from the neighborhood by offering them concessions and certain repairs instead of having to drastically cut the price, and they ended up with a beautiful home.
Having worked with so many other brokerages, what do you find makes Elegran different?
I would say it's Elegran's unique energy and our strong sense of teamwork that sets it apart. At Elegran, we're always sharing our resources and knowledge with one another, you never have to worry about feeling like you can't ask a more experienced agent for help.
I also like that at Elegran we can take on a wider range of projects. I just started managing a condo for an investor who is a client of mine and in a more rigid firm that would never have been possible because there's so much red-tape. Elegran moves with the tide of the changing market. If there's a need for a certain service in order to be successful, we're going to understand that service and offer it to our clients. I also appreciate Elegran's positive reputation and the strong relationships the company has built with its clients.
To what do you attribute your success?
When you work in real estate, you meet several new people every day. You go to a showing, for example, and you can meet 10, 20 new people, and over the course of a year that number can add up to the thousands. I take pride in my ability to make a connection with each of the thousands of people I meet each year and I always look for ways to connect them to one another. For example, I had one client who was in the process of looking for a new job and I was able to send her resume to another client of mine who I thought would be able to help. I believe that having this ability to foster strong connections with people plays a major role in my success as an agent.
What do you think are the up and coming areas of NYC?
Definitely Long Island City, where there will soon be a major need for new retail and commercial spaces as the population continues to grow. I also think Crown Heights is very up and coming since developers have shown an increased interest in this area thanks to the affordable cost of land. Really I see potential in anything that runs along a subway line, especially as the lines have continued to expand, which is why there's been so much increased opportunity to find great homes in the outer boroughs that still have fast access to Manhattan.
What advice would you give first-time NYC buyers?
I would say first-time buyers need to take a step back from the exciting process of viewing NYC apartments and take a good look at what they can really afford. They need to gain a strong understanding of their finances and what their monthly expenses will be and not get distracted by the excitement that comes with touring homes. They should know where they plan to be in the next five years and create a schedule that includes how much they want to save to understand how much they can actually spend on a home.