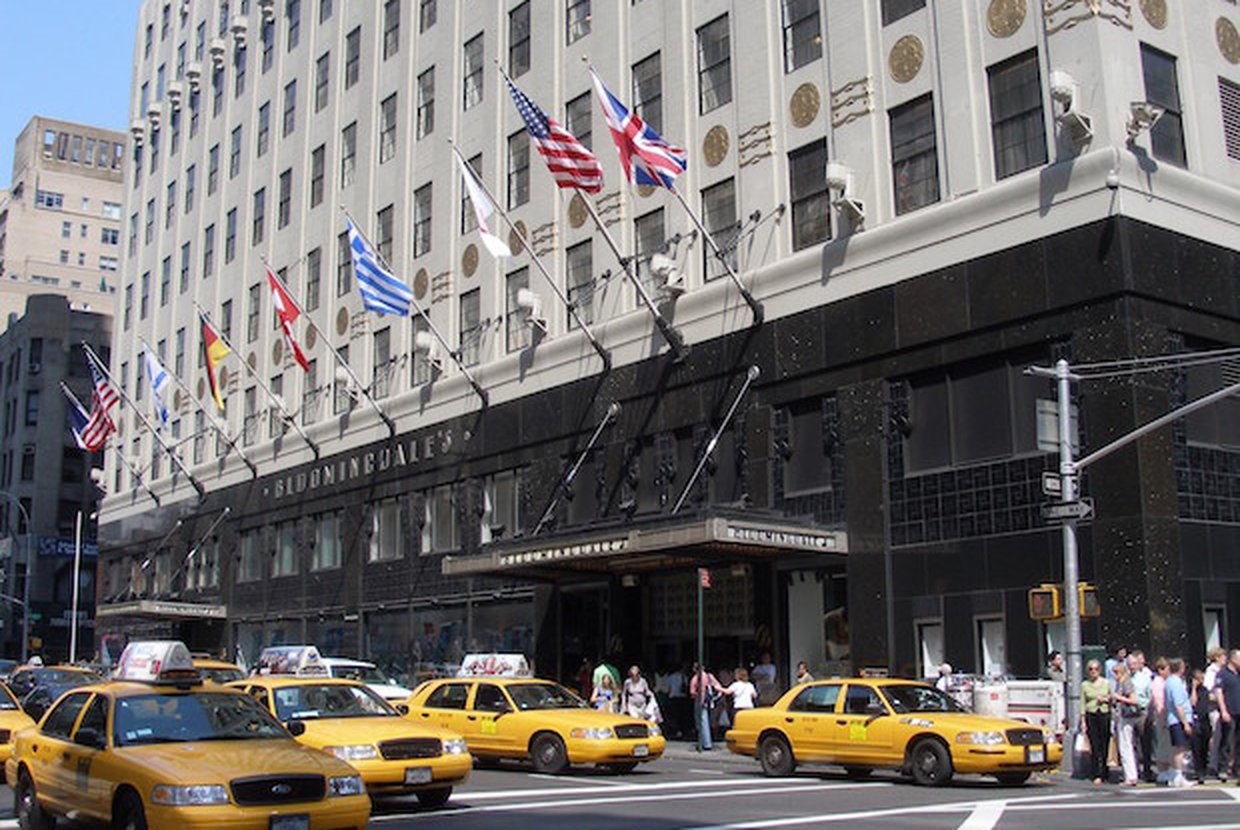 The New York City luxury real estate market is constantly shifting. The price of NYC luxury condos and apartments regularly falling or rising depending on demand and inventory but it's not just the luxury residential market that's prone to experiencing dramatic changes, but the retail market as well. Historically, the upper areas of Manhattan, particularly the Upper East Side, have been known as the places to go to find high-end shops. But as New Yorkers continue to set their sights on living downtown, luxury shops have started to follow suit. Does this spell the end for the ultra-luxe upper Manhattan department store?
Forbes recent spoke to a number of retail experts about the proliferation of "for rent" signs that can be seen on Madison and Fifth Avenues, streets that were once extensively populated with some of the most prestigious stores in the world. Greg Furman, founder and chairman of the Luxury Marketing Council, explains that these vacancies are a sign that luxury brands need to re-invent themselves. This is especially true if they want to appeal to a younger generation who are not drawn to large, traditional department stores like Saks Fifth Avenue or Bloomingdales in the same way previous generations were.
"These stores are monoliths or temples to luxury. They are sterile. I don't feel attracted to walk in because while they look beautiful on the outside, there is no impulse or curiosity or cultural convergence that cries, 'Wow! Look at this,'" Mortimer Singer, president and chief executive of Marvin Traub Associates, a business development and strategic consultancy firm, told Forbes.
Things are different, however, when it comes to the downtown luxury retail scene, which continues to draw a new, younger crowd. Ken Nisch, chairman of JGA, a retail design firm, said that one reason why downtown has become the new face of luxury retail is that it remains exciting and unexpected.
"If you look at Madison Avenue, the story has already been written. Everything is looking backward not forward. Downtown, the story isn't written yet and you can become part of its becoming," he told Forbes, adding "Walk up Madison Avenue and you know what is on the next block. Walk downtown and you don't know what is around the next corner."
Nisch went on to say that on Madison Avenue, the stores feel exclusive as if you have to be "invite into the club" in order to shop at them. The same is not true of downtown high-end boutiques, where the atmosphere is more friendly and hospitable.
In September, The New York Times pointed out that the websites of luxury uptown Manhattan residential buildings have stopped solely touting their proximity to high-end retailers. One57, for example, used to boast on its website that it was located near the famous uptown bookshop Rizzoli, but now it no longer does since the store has moved downtown. Instead, the news source was surprised to find that the One57 site mentions Arche, makers of flexible, affordable shoes that can easily be purchased online, right alongside stores like Bergdorf Goodman and Barneys.
This does not mean that there are no plans for new luxury departments stores on the horizon in uptown NYC. Nordstrom's new women's store at 57th Street and Broadway is set to open next year, as will a new Neiman Marcus in Hudson Yards. However, New Yorkers looking to experience the new face of luxury retail may want to head south and explore the many exciting boutiques that can be found in Chelsea, Soho, and Tribeca.