City Considers Alternative Plans to Repair Brooklyn-Queens Expressway
Laura Schier
| November 14, 2018 | Published in
Neighborhood News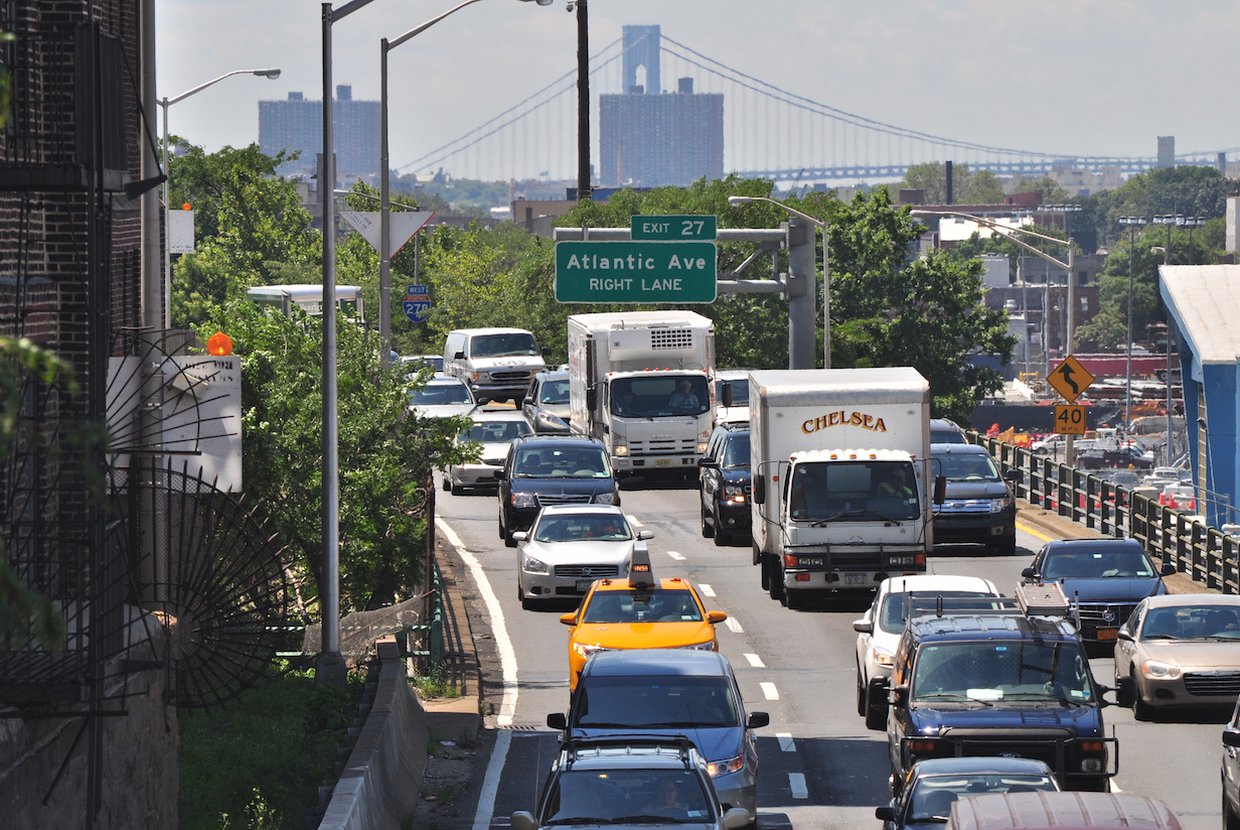 Good news for NYC residents. Plans to repair the Brooklyn-Queens Expressway may finally come to fruition, according to a recent statement by Mayor Bill de Blasio during his weekly WNYC radio broadcast appearance. City officials are starting to consider an alternative plan to the other, less popular proposal to shut down the Brooklyn Heights Promenade for six years.
The Department of Transportation originally released two proposals for the expressway's repair in September, both of which were largely met with disapproval. The first plan was to construct an elevated roadway in replacement of the Brooklyn Heights Promenade that will divert cars from a 1.5-mile section of the expressway that needs repairs. This proposal was highly unpopular, as it would close the Promenade for an estimated six years.
The second plan, which was also met with disdain, would involve rebuilding the BQE through gradual increments. Although this plan would allow the Promenade to close for a shorter period of time, many are still opposed. Residents of the area met at the Ingersoll Houses Community Center in Downtown Brooklyn after the proposals were announced, openly denouncing both plans. Community members had concerns involving the noise pollution from construction and the environmental harm that may result from demolishing the Promenade.
Neighborhood residents and Councilman Stephen Levin are in support of a recently created alternative plan, which proposes a temporary roadway to be built below the BQE. Traffic on the temporary road would flow parallel to Brooklyn Bridge Park, with a barrier between the roadway and park to block out disruptive traffic noise for park goers. De Blasio told WNYC that the idea "has to be fully evaluated," and stated that there have been other times when community-level individuals and experts have come up with ideas that are good alternatives to plans created by the government. And in this case, the alternative plan may be better than the proposal to close the Brooklyn Heights Promenade for an extended period of time.
During the radio show, a caller advocated for the plan, stating that it will likely be "safer and faster to complete and much cheaper than building a six-lane roadway up in the air." Councilman Levin later voiced his approval to The New York Post, saying that the proposal is worth considering as it will likely be better than developing a temporary highway in close proximity to buildings and residences in the area. The city is planning to host more public meetings to discuss the proposal, but there is no rush; construction on the expressway is not estimated to start for another two years.