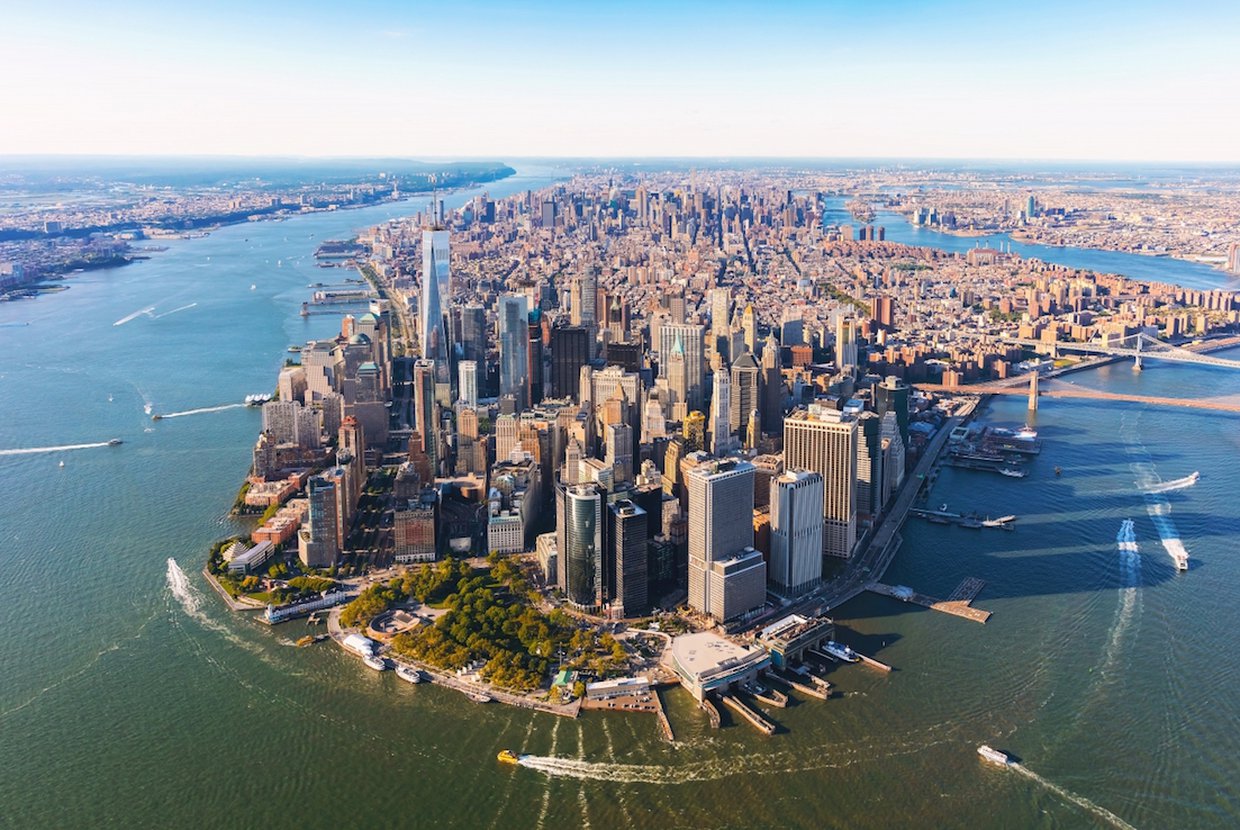 New Yorkers searching for a Manhattan luxury apartment can find amazing deals right now. According to the Q3 2018 StreetEasy Market Reports, 2018's third quarter saw the largest annual decrease in prices of Manhattan homes since the 2008 financial crisis. StreetEasy's Manhattan Price Index reports a dip in pricing to $1,142,742 — which is a 1.8 percent decrease in last year's prices, amounting to an impressive $20,597 difference.
Additionally, reports indicate a higher inventory of homes in Manhattan, with an increase of 7.8 percent — amounting to 5,000 new listings. These homes stayed on the market for a median of 96 days, eight days more than last year.
Despite this increase in inventory, the number of homes that were sold also decreased. This quarter saw the lowest number of sales since the financial crisis recovery period of 2012, with a 16.9 percent decrease in sales year-over-year. Similarly, Brooklyn and Queens had similar price drops falling to 15.7 percent and 12.1 percent, respectively. According to GlobeSt, this news is also beneficial for NYC renters as well as homebuyers. Rental prices dropped to 21.9 percent, a 6.4 percent decrease from last year's prices.
"There's a palpable shift in the market happening right now that's mostly in favor of buyers, and we're not done yet. Winter is typically the slowest home shopping season, and we're already seeing a lot of homes lingering on the market," says StreetEasy Senior Economist Grant Long. He warns that sellers are feeling the pressure, because "If they don't strike a deal soon, they'll be forced to compete with yet another wave of new homes hitting the market in the spring, making their chances of attracting a buyer even tougher."
The report shows that more than one in five homes saw price cuts at 12.6 percent year-over-year. Manhattan buyers were most likely to see a decrease in prices on the Upper West Side, where 24.3 percent of homes received price cuts, a sizeable increase of 25.6 percent since last year.
Buyers looking to purchase in popular neighborhoods such as Tribeca or Flatiron can expect a 6.1 and 6.3 percent discount, respectively, according to Bloomberg. However, the larger occurred in Midtown with a median of 11 percent off the original price.
Overall, experts say that now is the time to take the plunge and buy New York real estate as the market continues to slow down and sellers let up on prices. Long tells Bloomberg, "There is a wave of capitulation among sellers who realize that their first asking price was a bit off. The fact that you're seeing so few areas in which homes are selling for above their initial asking price tells you this is not an isolated phenomenon."