Now is a Great Time to Purchase a Manhattan Penthouse
Gabrielle Teaman
| November 20, 2018 | Published in
Real Estate Market Trends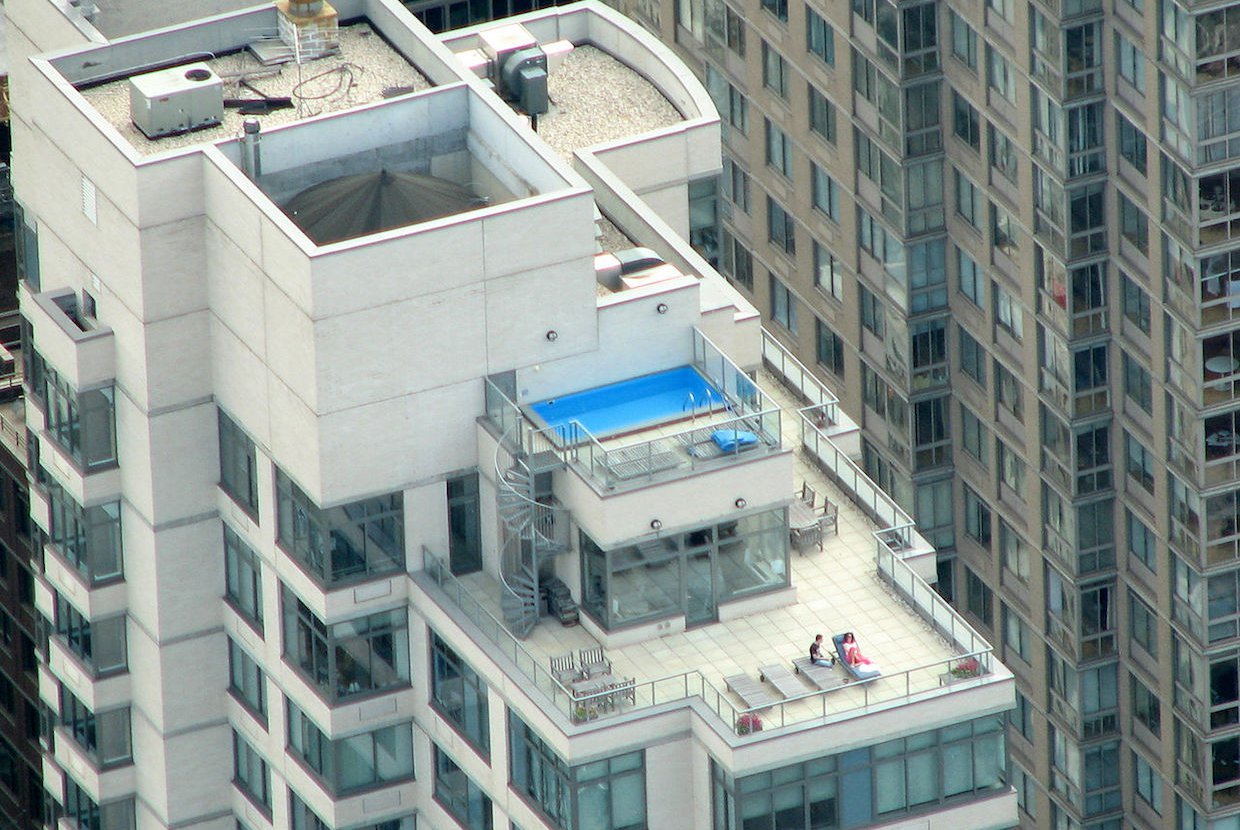 Thanks to a surplus of inventory paired with plunging prices and rising incentives, now is a great time to purchase an NYC luxury penthouse. The Real Deal recently reported that in September, 15 percent of all penthouses saw price cuts - an uptick of 11 percent since last March. What's more, the number of closed sales of the market - namely luxury apartments - decreased by 11 percent while inventory rose a whopping 27 percent.
The Real Deal spoke to real estate experts who stated that these numbers may signal a change in how NYC penthouses are viewed. While in the past these properties were considered coveted "trophy" homes that only the upper elite could purchase, now with so many on the market there's a chance for a wider range of New Yorkers to become penthouse residents. As of October 12th, there were 443 penthouses on the market in NYC. Business Insider spoke to Manhattan broker who said that due to the market saturation of penthouses, almost any offer on them will be responded to. This represents a major shift in seller attitudes from just a year and a half ago.
This is leading to developers offering incredible incentives to attract buyers. Take, for example, one $85 million penthouse in The Atelier that has been on the market for two years. There, the building's president is offering everything from three luxury cars (two Rolls-Royces and a Lamborghini Aventador roadster) to a $1 million yacht to two tickets to outer space to try and lure potential residents.
Additionally, a Crain's reported that one Madison Square Park triplex penthouse discounted their $73.8 million asking price by 15 percent. This 10,079-square-foot apartment has been listed for almost an entire year, and is now priced at $62.8 million.
This is part of a larger trend that has touched Manhattan real estate at all price points. In October, the New York Times reported that it was not just sprawling 4-bedroom penthouses that were flooding the market, but there was an uptick in studio and one-bedroom apartment inventory as well. In fact, there was a 21 percent jump in the number of one-bedroom apartments for sale compared to this the same time next year, suggesting that smart NYC buyers can negotiate great deals for all types of homes.
If you're interested in taking advantage of the current market conditions and purchasing an NYC penthouse, contact an Elegran agent today.