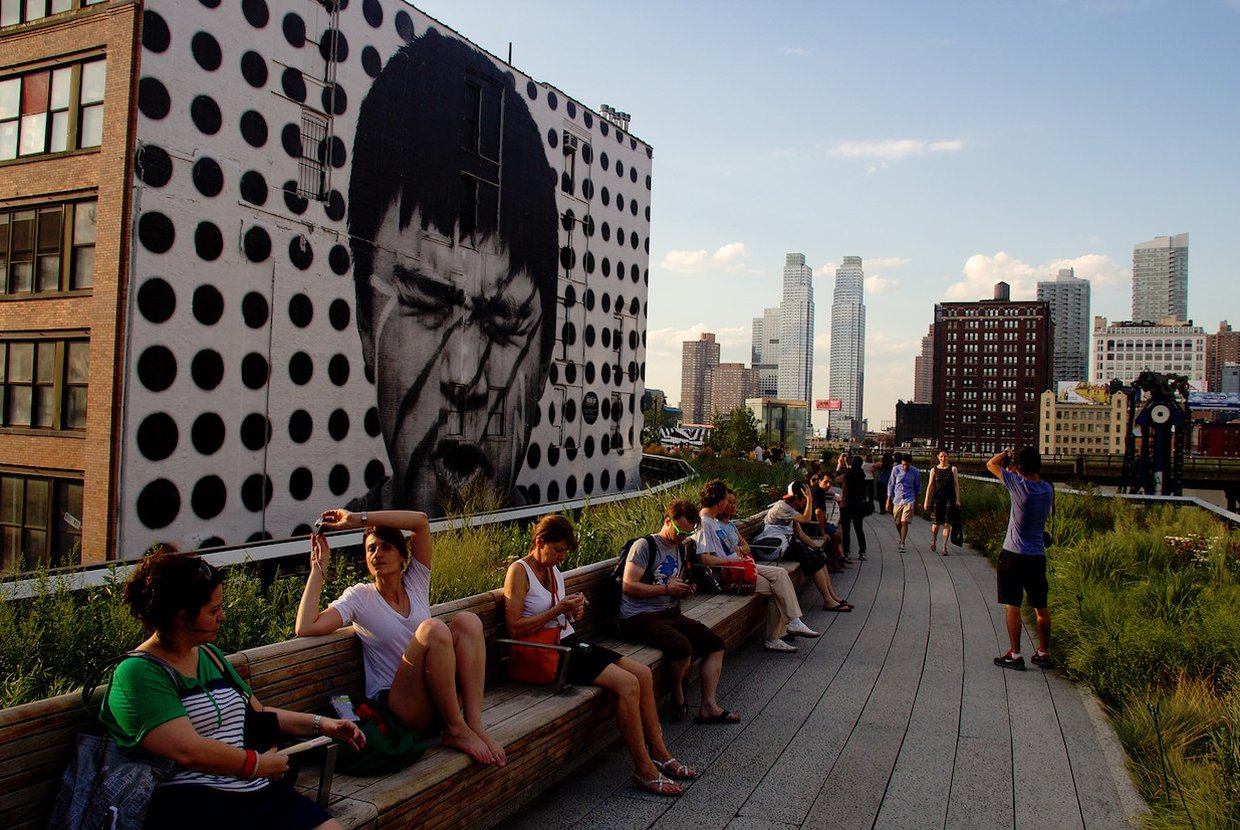 Sales have recently launched for a new eight-story luxury apartment building located near the High Line, an area that's no stranger to new developments. Apartments at 500 West 25th Street are selling on the pricier side, with sales starting at 5.495 million, according to Curbed.
The new luxury building is being constructed on a site that was previously home to an auto-body shop, which was demolished along with many other buildings to make room for new developments in the High Line area. GDS Development's Michael Kirchmann and Alan Rudikoff are in charge of the luxury project, which will have 10 stories once complete. The building, which goes by the name 500 W 25, will have seven full-floor apartments and a penthouse, all of which will have access to full-width western terraces to be used for either dining or lounging purposes.
The full-floor apartments each have three bedrooms and boast features such as floor-to-ceiling windows with panoramic High Line views, 10'6" high ceilings, wide-plank white oak flooring, and keyed elevator access. All apartment interiors, which were also designed by GDSNY, offer marble bathrooms with walk-in showers and heated floors, custom kitchens with white oak cabinets and stone countertops, and a muted color theme that Curbed notes fits perfectly with the building's limestone facade. The building's wood detailing and metal insets in the lobby were designed to parallel the visual features of the High Line.
The penthouse, which will be located on 500 W 25's top two floors, will span 4,300 square feet and will consist of four bedrooms and four -and -a -half bathrooms. Not only does this residence boast a roof deck, but it also features two loggias over a total span of 2,650 square feet. Excluding the penthouse, pricing for apartments ranges from around $5.5 million to $6.4 million.
Residents in the building will not only have access to the greenery and scenic views the High Line has to offer but also the endless shopping and dining options in the surrounding West Chelsea area. With multiple renowned restaurants, upscale boutiques, an estimated 200 art galleries including Whitney Museum of American Art, and unique markets in the neighborhood like Chelsea Market, residents have an endless amount of choices in close proximity to the building. Additionally, 500 W 25 is situated close to the Hudson River, with multiple piers (including Chelsea Piers) offering sweeping waterfront views.