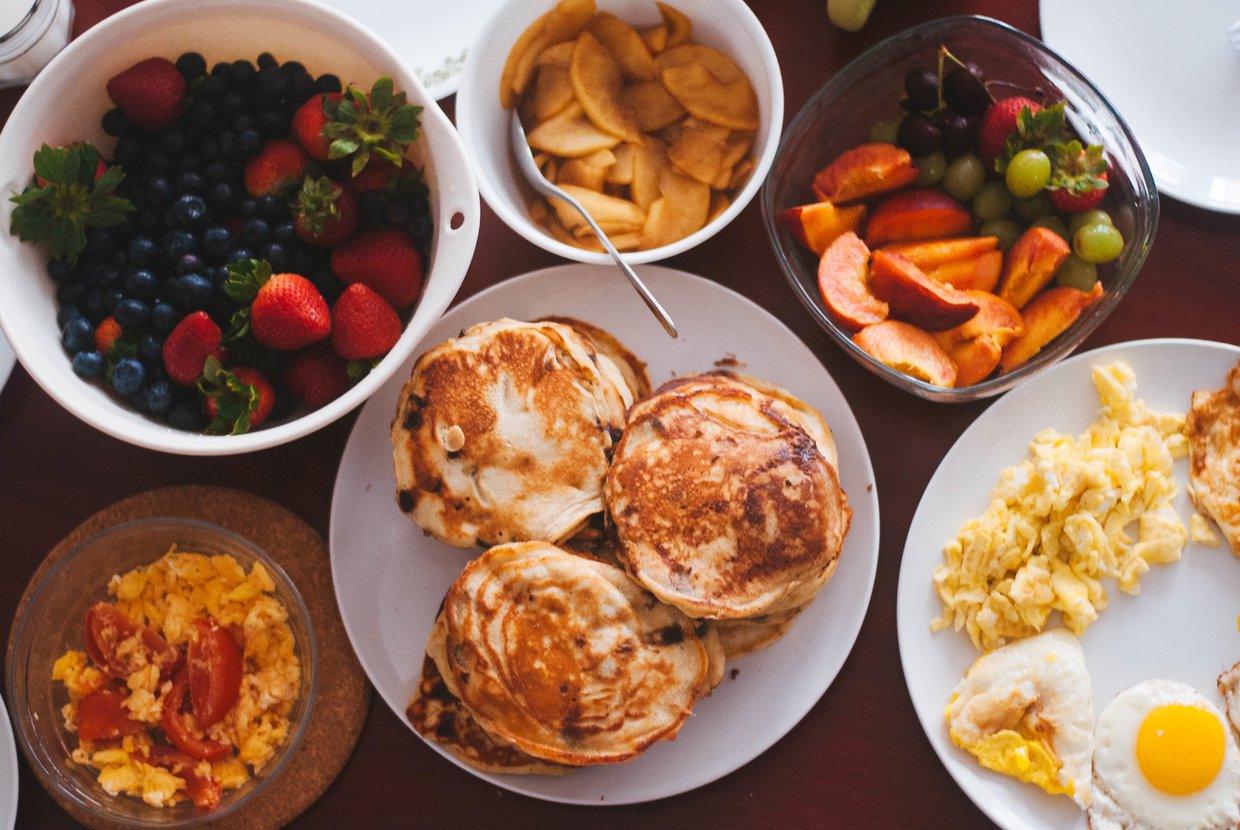 Fireworks, champagne, and parties galore - these are just a few of the things that make New Year's Eve in NYC one of the best holidays of the season. And while chances are you might need a little help recovering after all that celebration time is over, there's no finer way to kick off the first official day of the new year than a delicious meal.
Eager to chow down on New Year's Day by sampling some mouthwatering dishes? You can sleep in and still hit one of these incredible brunch spots in Manhattan that are worth breaking a few New Year's resolutions for.
1. Bubby's
Place: Tribeca
Hours: 8 a.m. to 11 p.m.
For classic yet incredible comfort food, this American-style eatery is must-try. Regulars swear by their fluffy sour cream pancakes and buttermilk biscuits, but there's enough variety in the brunch menu that you'll never get bored.
2. Dirt Candy
Place: Lower East Side
Hours: 11 a.m. to 3 p.m.
This vegetarian restaurant is a great brunch spot to try out for New Year's Day, especially since famed chef Amanda Cohen is debuting a new veggie burger (but you can also get menu favorites like zucchini pancakes).
3. Rahi
Place: West Village
Hours: Noon to 10 p.m.
Craving Indian food to ring in the new year? This modern restaurant serves up regional Indian food with a twist, using local New York ingredients.
4. Charlie Bird
Place: SoHo
Hours: Noon to 4 p.m.
You might feel like a star stepping into this Italian eatery, which offers a terrific wine menu and delicious dishes like poached egg with polenta and Tropea onion and hazelnuts.
5. Estela
Place: NoHo
Hours: 11:30 a.m. to 3 p.m.
This Mediterranean-influenced restaurant offers an array of crowd-pleasers, including burrata with salsa verde, fried arroz negro, and more.
6. BòCàPhê
Place: SoHo
Hours: 9:30 a.m. to midnight
This Vietnamese-French restaurant might be one of your best bets for NYD brunch. Big things to try on the menu, apart from bò bún (aka Vietnamese rice noodle salad)? Foodies swear by the egg banh mi.
7. Root & Bone
Place: Alphabet City
Hours: 11:30 a.m. to 4 p.m.
For Southern-style fare in the city, this establishment gets everything right, especially if you're in the mood for cornbread, collard greens, and a side of black-eyed peas.
Place: Chelsea
Hours: Noon to 3 p.m.
This Italian restaurant has a variety of mind-blowingly good dishes, but the shout-outs? The Italian Dip with smoked brisket, jus and giardiniera and tagliatelle with pork skin and garlic chive.