Colorful Mixed-Use Development Coming Soon to Washington Heights
Laura Schier
| December 05, 2018 | Published in
Urban Design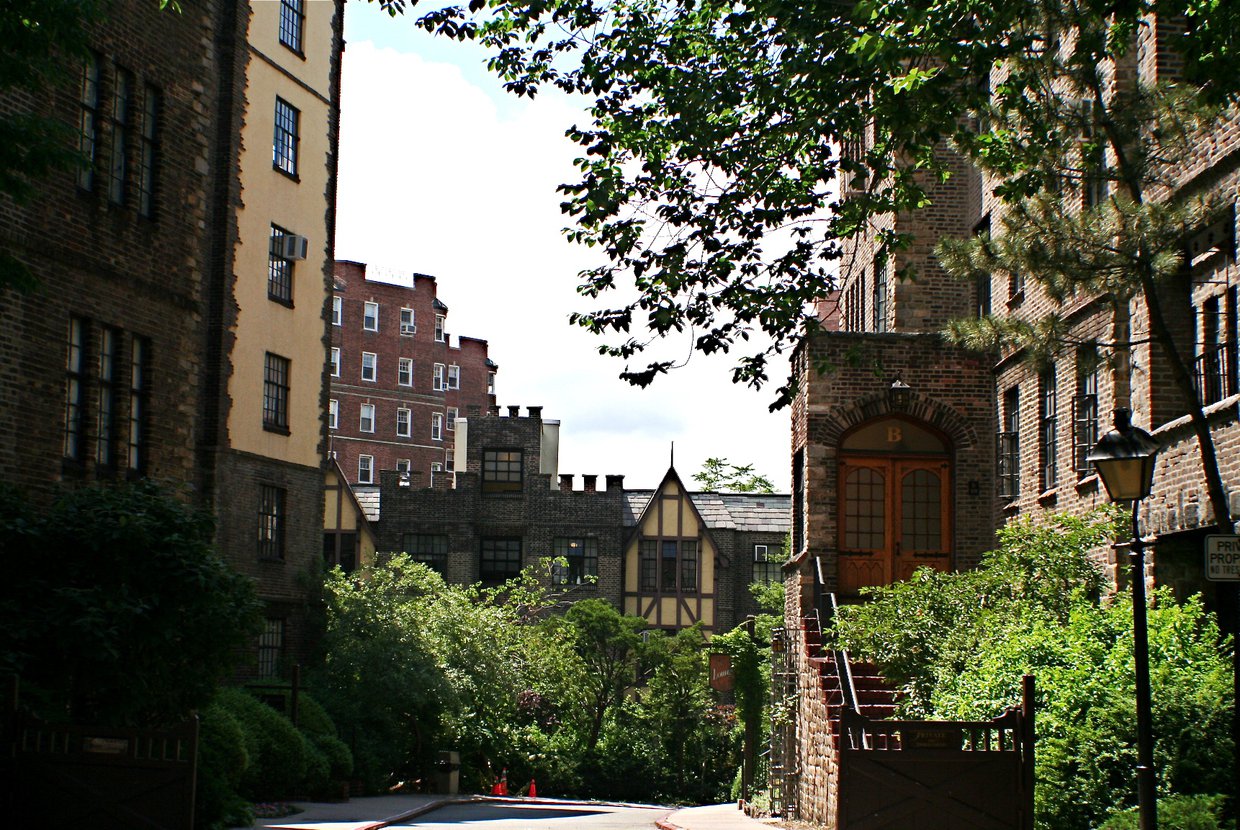 Coming soon to Washington Heights is a 22-story mixed-use building called Radio Tower and Hotel that will feature hotel rooms, retail space, and offices. The building, which is being designed by MVRDV, is the Netherlands-based architecture and urbanism firm's first major project to come to the U.S.
Radio Tower and Hotel will be located at 2420 Amsterdam Avenue in upper Manhattan between the Hudson and Harlem River, and will be replacing a gas station formerly located at the site. Youngwoo & Associates is in charge of the development project and began construction earlier in November, roughly two years after the project was initially announced during the summer of 2016. The building's facade, for which renderings were recently released, will consist of ceramic brick, and will feature a series of asymmetrical, interconnected structures stacked on top of each other. Every structure will be a different color, and both the tower's unique stacks and its colorful nature are designed to mirror the neighborhood and other buildings in the area. All stacks will be different sizes and shapes, as each is designed to model a specific building in the area. The stack's vibrant colors are inspired by the neighborhood's many bright and bold-hued storefronts. Winy Maas, the principal and co-founder of MVRDV, said in a statement that the building's design is meant to invoke a "vertical village" with its stacked structure, "thus avoiding the common drawback of large developments in which new skyscrapers overwhelm the existing character of the city."
MVRDV's design of the building includes a public courtyard area to be located on the ground floor that will feature a community garden and coffee shop for both building users and passersby to enjoy. The blue stack of the building will serve as an event area, with nearby terraces offering sweeping views of the city. As the building is located conveniently close to Yeshiva University and New York Presbyterian Hospital, the hotel rooms may serve as a popular location for those traveling to the area for conferences.
The building will consist of 145,000 square feet of office space, 8,000 square feet of retail space, and 221 guest rooms in the hotel portion totaling 93,000 square feet. MVRDV is designing the building's interiors in collaboration with Workshop APD and Stonehill Taylor Architects. Radio Tower and Hotel will be the first major mixed-use development project in Washington Heights in nearly half a century, according to YIMBY.