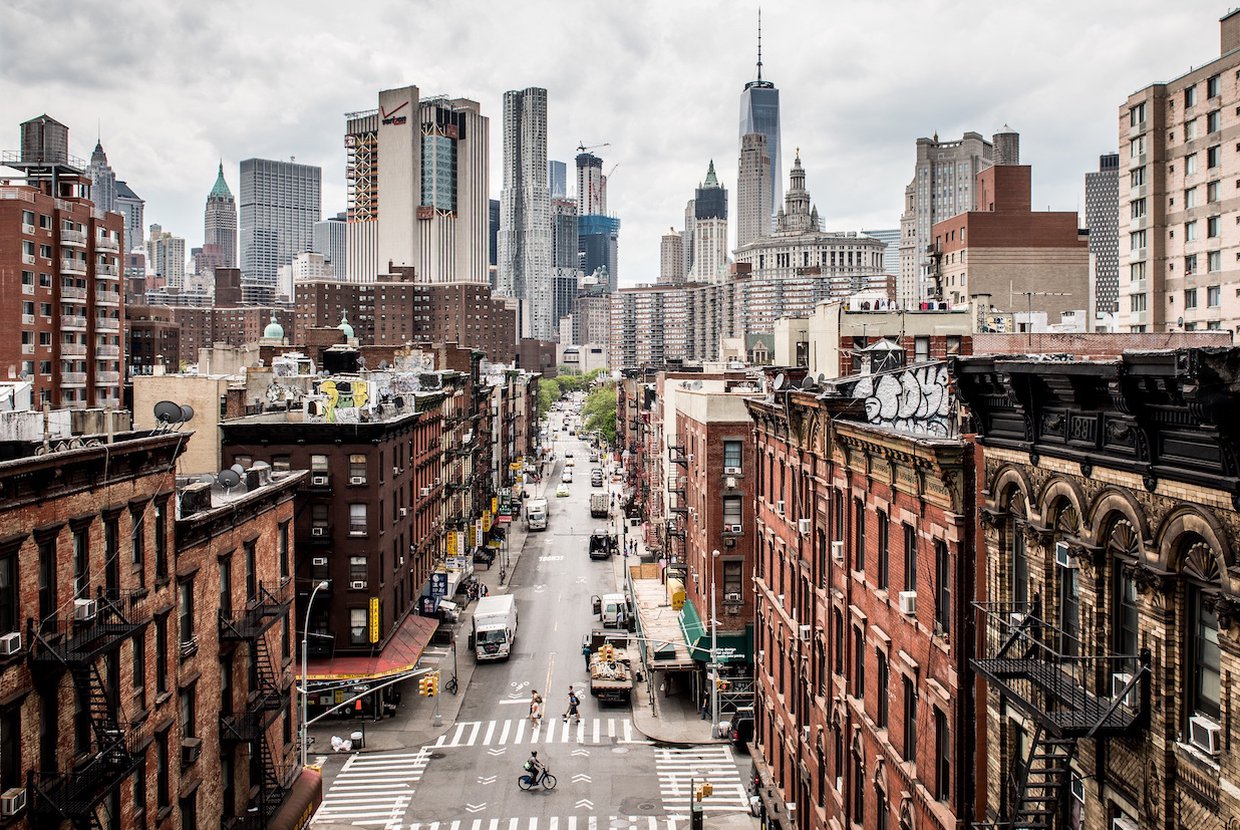 It's not uncommon for Manhattan residences to remain on the housing market for extended periods but if it feels like the wait is getting longer you might be onto something. According to StreetEasy Market Reports, the median number of days on market for real estate listings in Manhattan is at 96, a full week ahead of where it was last year at this time. Though it should be noted that depending on where you're buying or selling a condo in Manhattan, that number could be a bit lower.
However, there are also Manhattan neighborhoods out there right now with days on market higher than most. That's great news for buyers looking for negotiating power. The longer a NYC condo stays on the market, the more likely buyers will be able to get the price down, which means you could find yourself living in a Manhattan neighborhood you wouldn't have thought possible just a year ago for a great price.
Central Park South
Nowhere in Manhattan does a residence move more slowly than Central Park South. The median days on market in this luxury enclave checks in at 114 (a little under four months). There's a likely reason for why this three-block neighborhood needs longer to sell its property. It's an extremely expensive area. It would be, given the sheer number of iconic stores, hotels, and trendy bars found here amongst the luxury residences. Plus, you've got Central Park right across the street. Can you imagine those views?
The first things that come to mind when one thinks of the Upper East Side are well-to-do families and high-end retail. That really hasn't changed and is a large part of the reason it maintains one of the highest pricing per square foot in the United States. So it's not terribly surprising to hear that co-ops and condos here are staying on the open market at a median rate of 109 days. That's a rise of 25 days from this time last year. Median sale prices here are at $1.4 million, which is certainly a lot of money but could be dropping if market conditions hold.
Chelsea has always been one of Manhattan's most packed neighborhoods when it comes to art, action, and activity. However, that fast-paced mentality doesn't seem to apply to the housing market in this Manhattan neighborhood. Right now, residences spend a median of 101 days on the market in Chelsea, up 17 days from a year ago. The effect on prices is only just starting to happen as they're only down 1.7 percent from 2017, but if this keeps up, those prices will keep coming down.
Found tucked in between the Financial District and Hudson River you'll find Battery Park City. During the day the area is bustling with people in suits talking on smartphones. At night, things get a bit quieter and more peaceful. That makes it pretty attractive for homeowners looking for a neighborhood where you can run along the water, taking in beautiful views, and enjoy the open space throughout. Despite this area's tremendous appeal, homes spend a median of 99 days on the market in this area. That's up a whopping 28 days from a year ago. The $902,500 median price doesn't reach the same heights as those ritzier neighborhoods, and if it comes down because of these market conditions, that's going to open up opportunities for buyers.
It's not surprising to see the Upper West Side on this list, since this massive neighborhood has a large inventory, giving buyers so many options to choose from they may opt to take their time before taking the plunge. Currently, homes on the Upper West Side have a median of 98 days on the market, up 20 days from last year. The current median price of $1.21 million is down 25 percent from a year ago, signaling that sellers are starting to react to market conditions. Chances are that trend will continue under the current market conditions. Good news for NYC buyers.
If you're interested in putting these market conditions to work for you, visit the Elegran sales page.