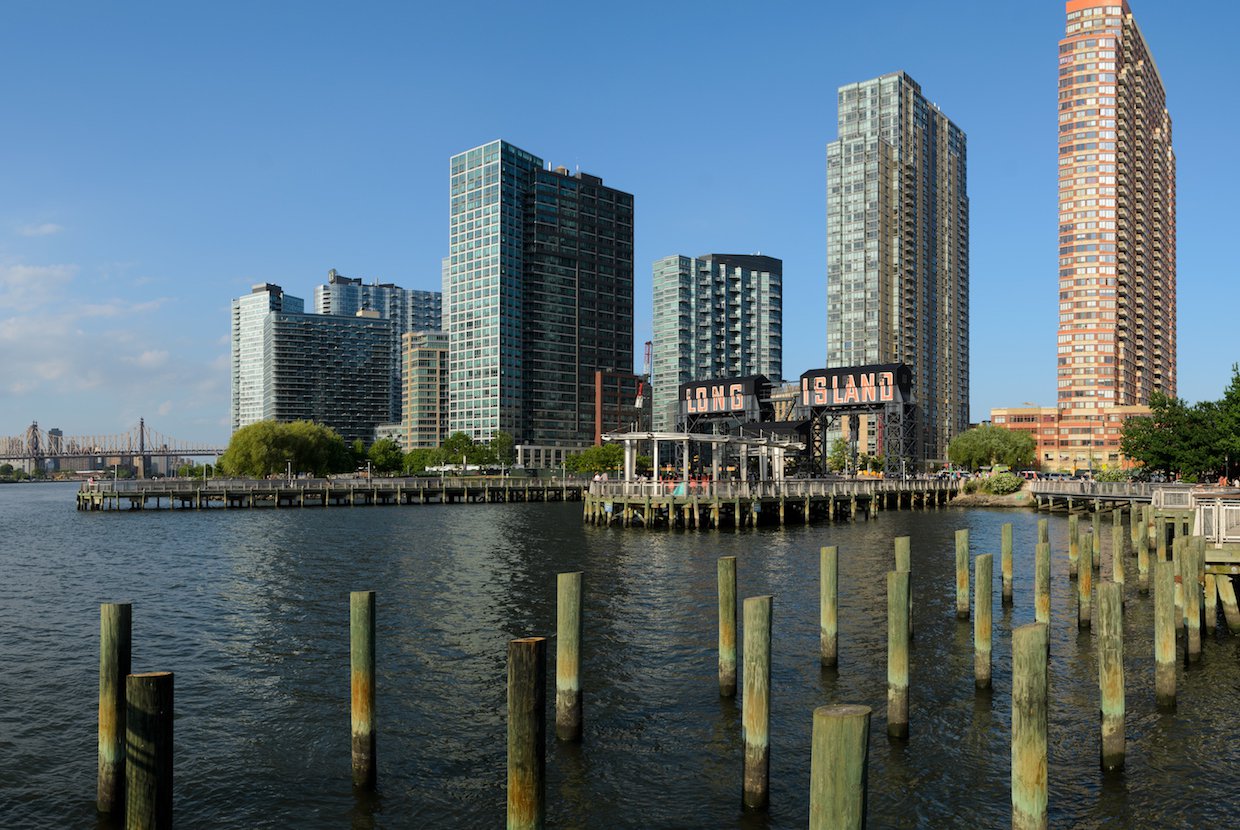 Amazon's announcement that Long Island City would be the location for its second headquarters raises the question of why, precisely, did the tech giant choose a Queens neighborhood for its new home? While New York City was in the running to host HQ2 since the very beginning, it was previously considered unlikely to actually win the bid. With the search now over, however, there is speculation that Long Island City may have been picked because of a section of this neighborhood is designated as an opportunity zone.
For those who are unfamiliar with the term, the IRS defines an opportunity zone as "an economically-distressed community where new investments, under certain conditions, may be eligible for preferential tax treatment." Individuals who invest capital gains - i.e. the profit of the sale of a capital asset such as a stock, bond, real estate, or another type of capital - in an opportunity zone can defer taxes on those gains until 2026. What's more, if they keep their gains in that investment (which can be anything from a business to a residential property) for 10 years, the amount of the gain that is taxable is reduced by 15 percent. Best of all, any gain made from investing in the area cannot be taxed at all.
The goal of the opportunity zone program is to direct capital investment into areas of the country that have not benefited from the post-financial crisis recovery. So far, the program seems to be working - Real Capital Analytics recently noted that acquisitions of development sites within opportunity zones are surging, and within NYC boroughs, the prices of properties located in such zones are outperforming those that are located elsewhere.
The section of Long Island City destined to host HQ2 was named an opportunity zone earlier this year. It qualified because the median income in the area is $138,000 and it has a poverty rate of 10 percent. As Curbed pointed out, however, this part of Long Island City is changing rapidly and has recently seen an influx of high-end shops and new luxury housing developments. This creates a unique opportunity for investors who can purchase new development properties in this area yet also reap the numerous tax benefits and other gains more commonly associated with investments in harder-hit areas.
Since Amazon's announcement, buyer interest in Long Island City has seen a dramatic increase; residential sales in the area are up by 30 percent compared to this time last year. If history is any indicator, once Amazon moves in Long Island City, housing prices will increase significantly. Seattle home prices have doubled in the past six years, and Amazon's presence has been cited as a large contributor to that increase. The anecdotal data suggests that a Long Island City property purchased today could be worth much more in the coming years.
The bottom line: The time to buy in Long Island City is now, while inventory is still available and before housing prices soar even higher. If you're interested in taking advantage of the benefits Long Island City real estate has to offer, contact an Elegran agent today.