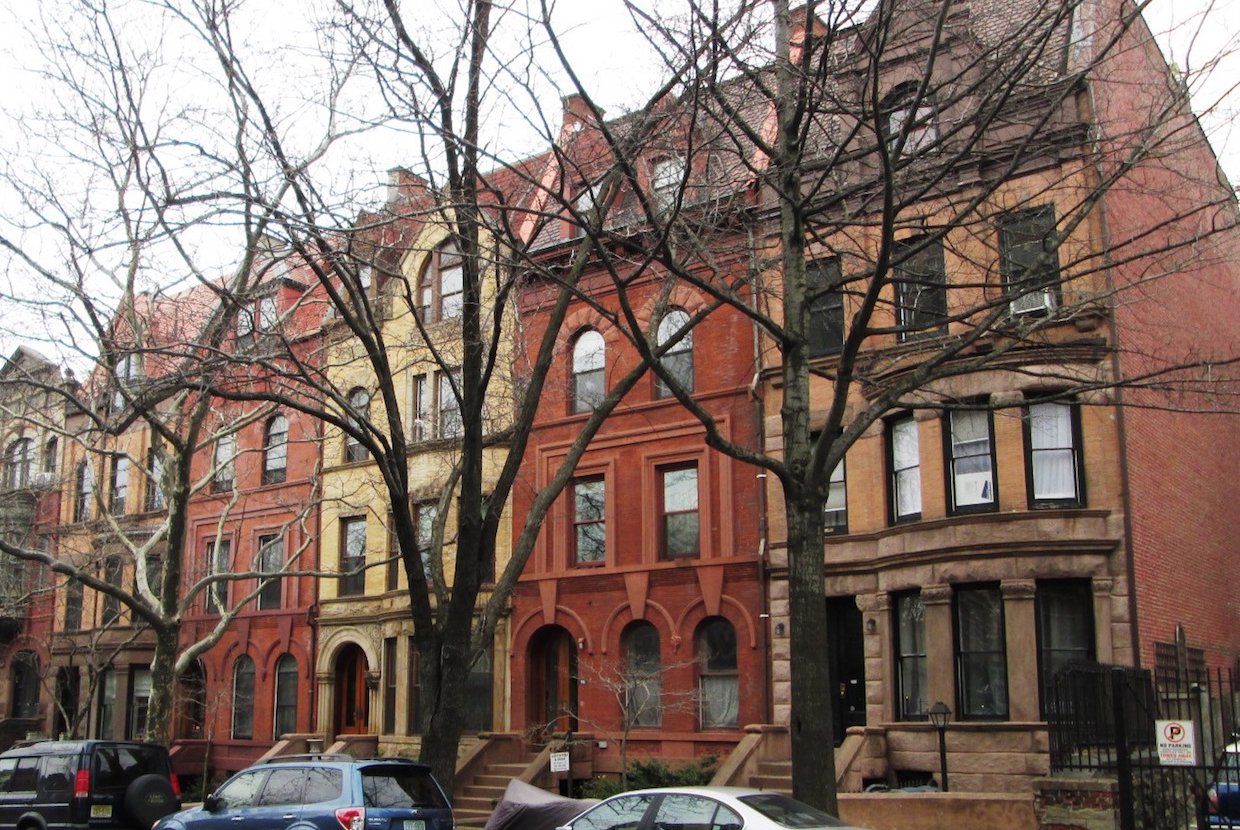 Park Slope residents will soon be welcoming Parlour, a new boutique luxury condo in the popular Brooklyn area. The building, which is currently being constructed on Fourth Avenue in this northwest Brooklyn neighborhood, will stand at 12 stories tall, contrasting the tall bulky buildings in the area that have given this particular street the reputation of being a "canyon of mediocrity."
Parlour will be situated on 243 Fourth Avenue, and will consist of exclusively full-floor and half-floor apartments. The development project was originally announced in 2015, and the condo is being constructed on the former site of two auto body shops. Parlour's residences, designed by INC Architecture & Design, will consist of interiors with lots of open space and high arched windows which offer sweeping views of the city skyline. The architecture company designed the condos to emulate the aesthetic of brownstone residences in Brooklyn. Apartments will have two to five bedrooms, and all will have either terraces or balconies. Sales for the luxury condo are expected to launch in the Spring of 2019, with prices starting at $1.6 million.
Controversial landlord Haysha Deitsch, known for lawsuits involving senior residents at the Prospect Park Residence, was originally in charge of the development project. Deitsch ultimately reached a settlement of $3.35 million with the senior home's 5 remaining residents but defaulted the payment he owed. Brodmore Management Inc. is now in charge of developing Parlour.
Along with a variety of luxury amenities that have yet to be announced, the condo's residents will be able to enjoy all that Park Slope has to offer. The neighborhood, popular for its excess of green space, well-known schools, and a low crime rate, offers a variety of restaurants, bars, and retail shops. Prospect Park is situated in Park Slope as well, and boasts features such as Brooklyn's only natural forest, the Prospect Park Zoo, and a dog beach. The park also hosts "Celebrate Brooklyn!" every summer, an outdoor concert series which has featured well-known artists such as Chaka Khan and David Byrne. Those interested in the neighborhood's cultural highlights can visit the Old Stone House, a museum teeming with information on Brooklyn's history, and the Brooklyn Conservatory of Music, which hosts a variety of concerts. The Brooklyn Arts Exchange (BAX) showcases the neighborhood's bohemian atmosphere, with a variety of filmmakers, dancers, and other artists. Future Parlour residents will be in close proximity to transportation, with subway stops for the F and G train located in the central area of the neighborhood.