NYC's Multifamily Real Estate Market Dominated in the Third Quarter
Laura Schier | December 04, 2018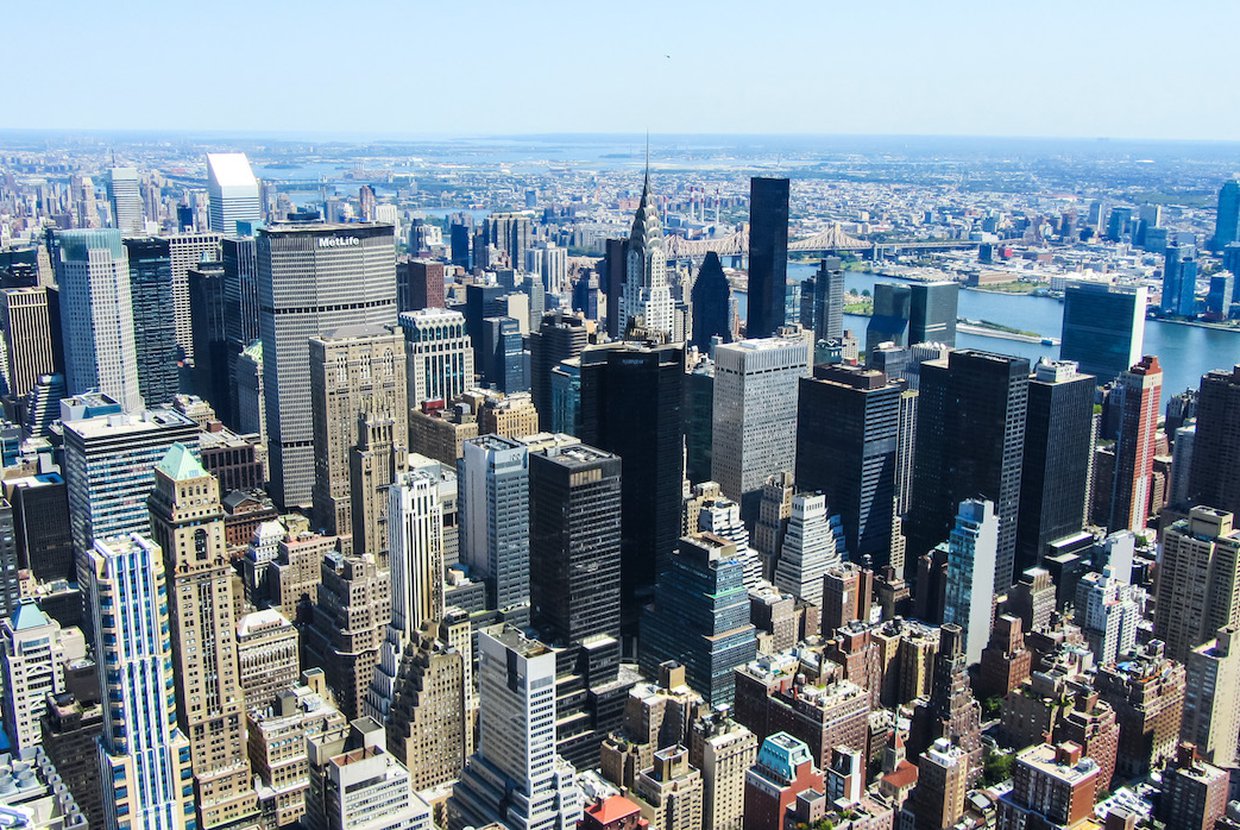 New York City's multifamily real estate market continues to rise. Ariel Property Advisors recently reported that multifamily deals during the month of September made up a significant amount the 115 deals made across 186 buildings throughout the third quarter in 2018. In September, multifamily home sales in NYC represented nearly half of the dollar volume of total sales across the city for the third quarter of 2018, making up $1.02 billion of the total $2.23 billion of sales overall, according to The Real Deal. With 33 deals across 78 buildings, the city saw year-over-year increases of 139 percent in dollar volume, 100 percent in building volume, and 10 percent in deal volume.
The city saw significant increases in dollar volume, transaction volume, and building volume from the previous year, which reported increases of 40 percent, 12 percent, and 22 percent, respectively. Manhattan was reportedly the borough with the highest dollar volume of sales for the month with $683.44 million in sales, representing over 50 percent of the city's total dollar volume. The borough experienced a 335 percent increase in dollar volume in September. There were 10 deals involving 11 different buildings in the city representing increases of 43 percent and 38 percent, respectively.
A big contributor to the significant increase in dollar volume was 101 West End Avenue, which sold for $416.1 million to a Dutch pension fund and the Dermot Company from Equity Residential. This sale represented the largest multifamily deal of the year in the city from the beginning of the year to September, according to The Real Deal. The outer boroughs saw similarly large deals throughout the year; in Queens, Parker Towers was purchased by the Blackstone Group for $500 million, and in Brooklyn, Starrett City was acquired for $905 million by Brooksville Company and Rockpoint Group.
The city's performance for the month of September was carried more heavily by some boroughs than others. The Bronx's multifamily market was strong throughout the month, as the borough reported nine deals with 22 buildings for a total of $121.78 million. These numbers represented year-over-year increases of 200, 633, and 232 percent, respectively. Northern Manhattan, however, did not fare as well in September. The area reported 5 deals across 10 buildings for total sales of $52.17 million, and although building volume increased by 11 percent year-over-year, transaction volume and dollar volume decreased by 17 percent and 38 percent, respectively. With seven deals, 33 buildings, and $155.78 million in sales, Brooklyn's multifamily market experienced a 46 percent decrease in sales volume, but increases of property volume and dollar volume of 83 and 9 percent. Finally, Queens kept up its pattern of having a slow multifamily market, with two sales involving two buildings for total sales of $5.75 million. Although the borough had fewer deals compared to the others in September, it still saw 100 percent increases in both building and transaction volume, as well as a 19 percent rise in dollar volume year-over-year.