Simple Tips for Last Minute Holiday Decorating
Kristina Kennedy-Aguero
| December 17, 2018 | Published in
Urban Design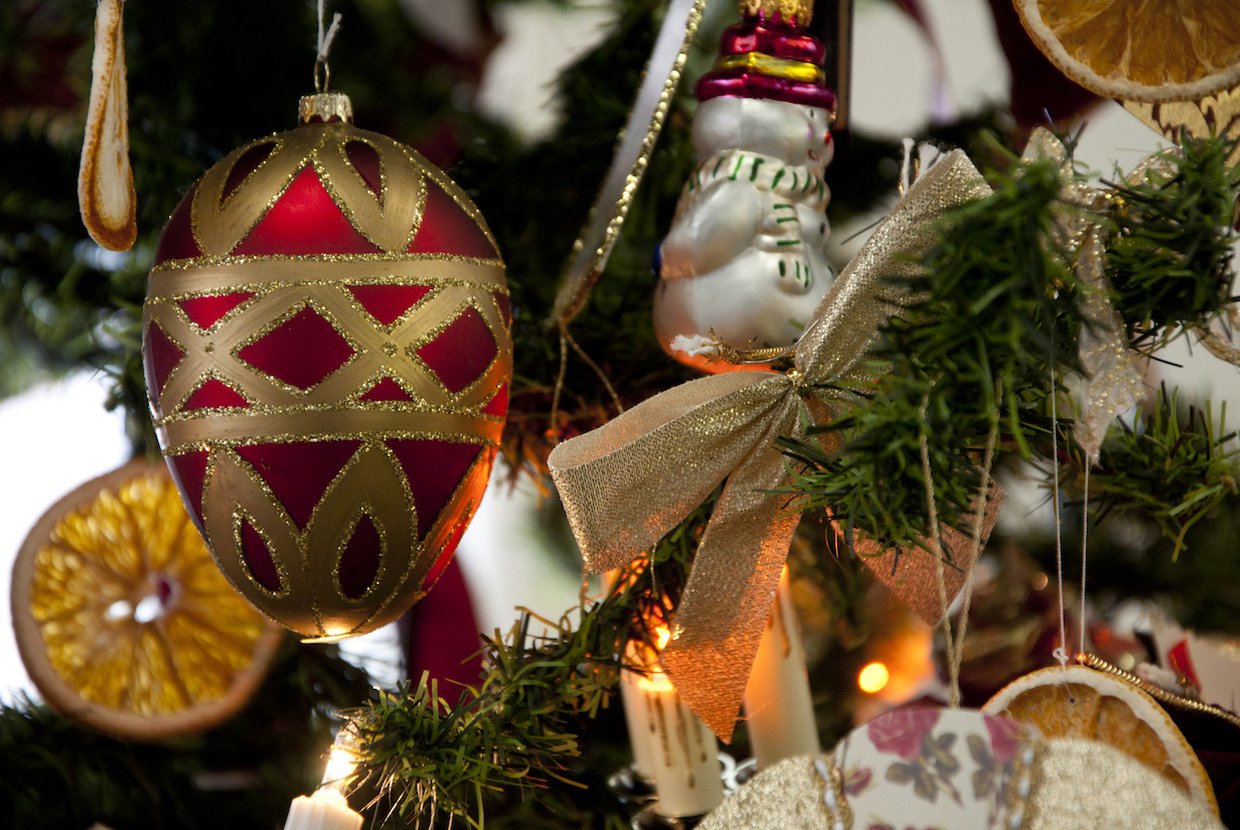 Holiday decorations are a wonderful part of the spirit of the festive season, and New York City, of course, puts on a fantastic display each year for all to enjoy. The lights, trees, shows, and decorated shop windows are a thrill to observe, so be sure to wrap up warm, and get out and see them. Time Out offers a good selection of Holiday attractions to choose from. While Christmas is just right around the corner, the holiday season can last well past the new year, so it's not too late to decorate.
Decorating at home is not just fun, a scientific report actually suggested that decorating during the holidays makes you happier. So, what are you waiting for? Throughout the city and the boroughs, there are many locations which specialize in a fantastic variety of Christmas adornments. It's easy to get carried away with all that glitter and shine, however, so it's a good idea to have a color scheme or a theme to help you to choose. Decide before going shopping the area you are going to decorate to buy accordingly. You can find plenty of inspiration online, check out House Beautiful, and Elle Decor, for loads of different ideas. Of course, the traditional colors of red and green never go out of fashion, and gold is always big. White with green touches is popular this year, and you can find other trending ideas here.
If you decide to get a real tree, you can pick one up anytime, day or night, at the 24-hour SoHo Trees on Varick St, or at one of their seven other Manhattan locations. If you decide to go a less traditional route, however, one of the biggest trends for this holiday season is rainbow Christmas trees created with bands of colored glass baubles.
Of course, making your own decorations is a fun family activity and allows you to create fantastic personalized adornments. Get in a selection of real or artificial components and lots of glue and glitter and have fun with the kids.
If you are too busy to decorate, why not get in a professional holiday decorating service. The Christmas Decorators offer a complete service in the Tri-state area, or, check out these other options.
If you don't want to do too much but still want to express your holiday spirit, you can simply add a wreath to you door. There are many different styles available and there is nothing more welcoming and traditional than a Winter Forest Wreath from Terrain, or, for a more modern entrance try the Nutcracker Wreath from MacKenzie-Childs.