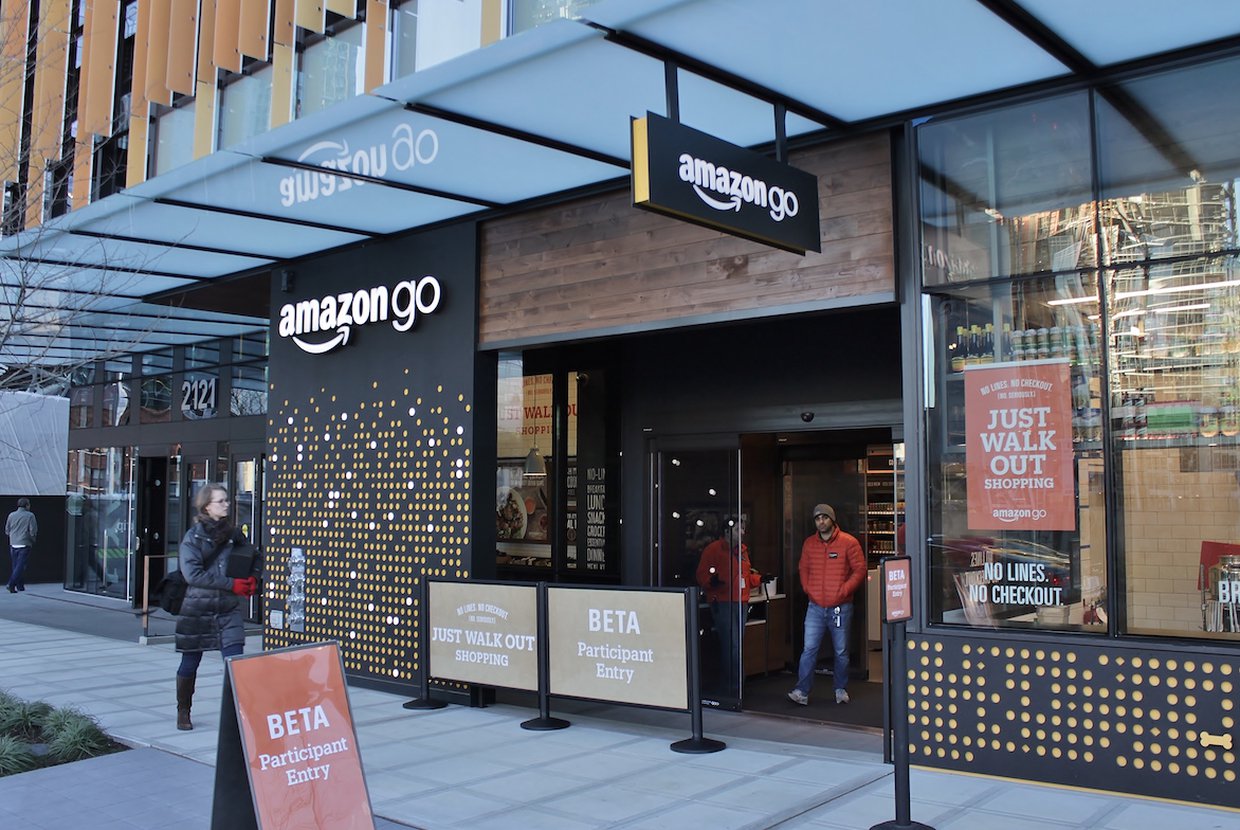 Amazon is making an effort to reach out to its future neighbors in Long Island City ahead of the opening of its second headquarters. The tech giant recently sent a postcard to LIC residents expressing excitement over the arrival of HQ2, and listed some of the benefits that it hopes to bring to the neighborhood and those living there.
In the postcard, Amazon conveyed its optimism over the location of its new 4 million square foot headquarters, stating its hope that HQ2 will lead to a "long and mutually beneficial partnership between New Yorkers and Amazon." The online retailer then laid out a comprehensive list of the positive factors it will bring to the LIC area. One such factor is that 25,000 jobs will be generated by the company over the next decade. Amazon details its goal to hire employees across all five boroughs with various levels of education. Some new jobs New Yorkers will be able to apply for include product management, marketing, and software engineering. The Amazon campus will also provide career training for LIC residents, as a way of preparing them for both jobs with the tech company or potential employment opportunities in general.
Amazon also detailed that its headquarters will generate $27 billion in tax revenue, which could be put toward funding for improvements in the neighborhood. When the tech giant initially announced LIC as the location of its second headquarters, it mentioned its unspecified goal of making infrastructure improvements. The postcard details that these improvements will include upgrading the subway and bus systems, building affordable housing, and helping the neighborhood in general. Amazon also mentioned its aim to build a school in Long Island City in its initial announcement and elaborates on this plan in the postcard. The retailer states that it intends to donate real estate for a 600-student public school to be located in the neighborhood. Additionally, it will bring its childhood-to-career program, called Amazon Future Engineer, to the city to help underrepresented youth have better access to education and opportunities in areas such as science, technology, and math.
Amazon released the postcard as a response to opposition from some New Yorkers, which began after the tech company officially announced its deal with Governor Andrew Cuomo and Mayor Bill de Blasio back in November. The postcard was also released as an advertisement in the New York Post and New York Daily News, according to amNewYork. Although some oppose the arrival of HQ2, many are optimistic as well and look forward to the increase in jobs and improvements on infrastructure that it will bring to LIC.
Ahead of the opening of HQ2, LIC is already experiencing a massive surge of buyer interest in the area. If you're interested in learning more about real estate opportunities in Long Island City, contact an Elegran agent today.