FiDi Condo Sales Keep Dipping, Giving Buyers Plenty of Negotiating Power
Sean Keeley | January 28, 2019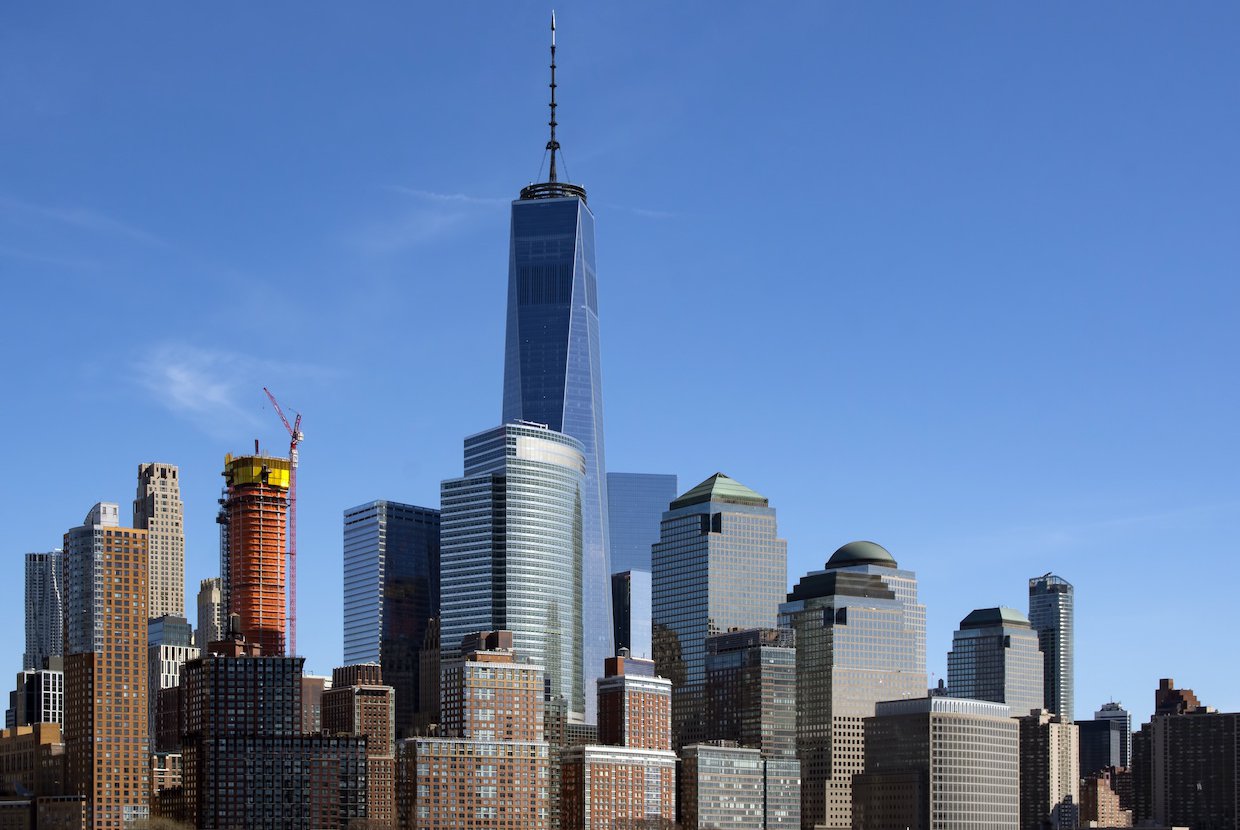 The latest news out of the Financial District is good for renters but even better for potential NYC buyers.
A recent report on the housing market in FiDi for the fourth quarter of 2018 revealed a neighborhood where the power dynamic between renters, sellers, and buyers is in flux.
Over the last quarter of the year, FiDi rental units soared to 527, up 33 percent from the previous year. As that number was growing, overall inventory climbed four percent but median rent dropped 4.4 percent. Also, the number of apartments rented dropped 45 percent from the previous quarter. Some of this can be chalked up to seasonality, as the report noted.
One- and two-bedroom rentals saw increases both in average and median prices, but three-bedroom rental prices dropped significantly (39 percent in average rent, 51 percent in median rent). Again, some of this is seasonal but it also could signal a shift away from high-end and luxury rentals and back toward buying.
When it comes to in FiDi, the overall volume of sales was down 39 percent from the previous year while average and median prices were down 28 percent and 42 percent, respectively. The hardest hit set of condos was two-bedrooms, which dropped 24.84 percent in average price to $1,507,771 after passing the $2 million mark last year. One-bedroom units saw their average price dip a little over 13 percent to $1,017,091.
Meanwhile, studios were the only condo layout that saw a rising average price since 2017, peaking at $724,056. Three-bedroom units were only slightly down in terms of average price, dropping less than one percent to $3,278,333.
Whereas there's been a slowdown across all of Manhattan, FiDi seems to be experiencing it more than most. Manhattan residential sales have declined for five consecutive quarters, though the rate of decline has shrunk over that time. FiDi doesn't seem to be seeing that shrinking decline quite as much as other neighborhoods, however, and there's a decent chance that tend won't be stopping anytime soon.
Per The Real Deal, the already condo-overloaded district is due to add almost 2,000 more units in the coming months and years. That includes previously unsold units, but it still paints a very clear picture for buyers. If you've been waiting to get in on FiDi, this might be the best time to do it. Condo glut coupled with falling prices spells plenty on opportunities for buyers interested in the Financial District to have amazing negotiating power.
Not only is FiDi home of the New York Stock Exchange and the Federal Reserve Bank of New York but it's also home to all kinds of landmarks, museums, shopping centers, and restaurants. It also has a massive range of transportation options that make getting throughout the city and Brooklyn a breeze. It's a historically rich neighborhood that has evolved into one of the most interesting areas of the city.
If you're interested in calling FiDi home, contact an Elegran agent today.