Governor Cuomo Cancels the Brooklyn L Train Shutdown, Announces New Plan
Julia Troy | January 04, 2019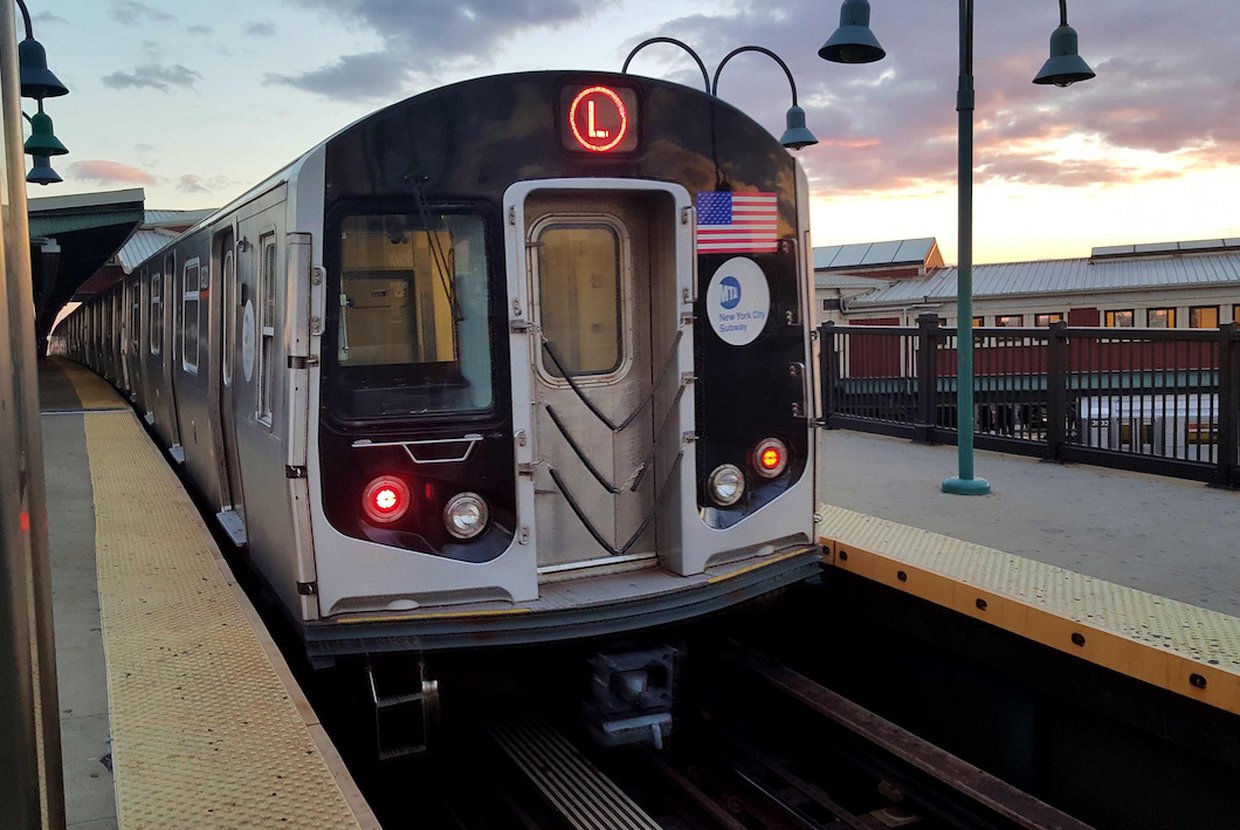 Brooklyn residents breathed a collective sigh of relief yesterday when New York Governor Andrew Cuomo announced that NYC will no longer be moving forward with plans to shut down the L train for 15 months. In April of 2016, city officials stated that the train line would be shuttered completely for over a year in order to complete repairs that have been needed since Hurricane Sandy. The shutdown was set to begin in April, 2019. In response, Brooklyn residents who rely on the L to get to and from Manhattan each day expressed strong concerns about their alternative transportation options, with some even considering moving to be closer to other train lines. Now, these residents will only have to contend with service disruptions during nights and weekends.
"I'm ecstatic! This is relieving news to hear," Bushwick resident Rebecca Rios told The New York Post, adding that she had started looking apartments in Bedford-Stuyvesant off of the J line once she learned about the planned shutdown in 2016.
Currently, an estimated 225,000 riders take the L train between Manhattan and Brooklyn each day. Initially, the city had planned to dramatically increase service on the G and M lines to accommodate these riders during the L train shutdown, as well as run additional A, E, F, J, Z and 7 trains. Governor Cuomo had always promised to search for alternatives, however, since he knew the plan was unpopular with Brooklyn residents.
"I mean, I can't tell you the number of people in Brooklyn who have come up and said... looked me right in the eye and said, 'are you sure that there is nothing else that can be done and there's no way you can possibly shorten this?' " Cuomo said last month, quoted by Pix11. "I said, 'I will make sure that, personally, that there's nothing else that can be done, and this is the best option.' And I want to do that."
Rents in Bushwick and Williamsburg took a hit in response to the plan, with landlords drastically lowering prices to encourage residents to stay in the area. The New York Post spoke to a real estate broker who explained that "landlords were pretty much abandoning any idea of continuing to gentrify this area and continued their projects in other areas." Now, real estate professionals are working to spread the word that it's safe to buy or rent an apartment in Williamsburg and Bushwick once again.

"Look for rents to rise sharply as many who thought they were forced to look elsewhere adjust to the new reality of minimal disruption," StreetEasy senior economist Grant Long told The New York Post. "However, the plans announced today include a substantial degree of uncertainty that could weigh on both sales and rentals in the area going forward."
So what are the new plans for the L train repairs, exactly? As of now, it seems as though the majority of the work will be completed on nights and weekends, with weekday service running as usual. Riders can expect to wait up to 20 minutes for a train while work is being completed, and it will take approximately 15-20 months to finish all of the repairs. The city is still planning to expand service on the G, M, and 7 lines in response. Time will tell how this new schedule will impact Brooklyn, but for now, it's safe to say that interest in apartments in Bushwick and Williamsburg are on the rise once again. If you're interested in renting or purchasing an apartment in these Brooklyn neighborhoods, contact an Elegran agent today.