Hong Kong Developer Has Plans for City's Densest Residential Complex
Sean Keeley
| January 21, 2019 | Published in
Real Estate Market Trends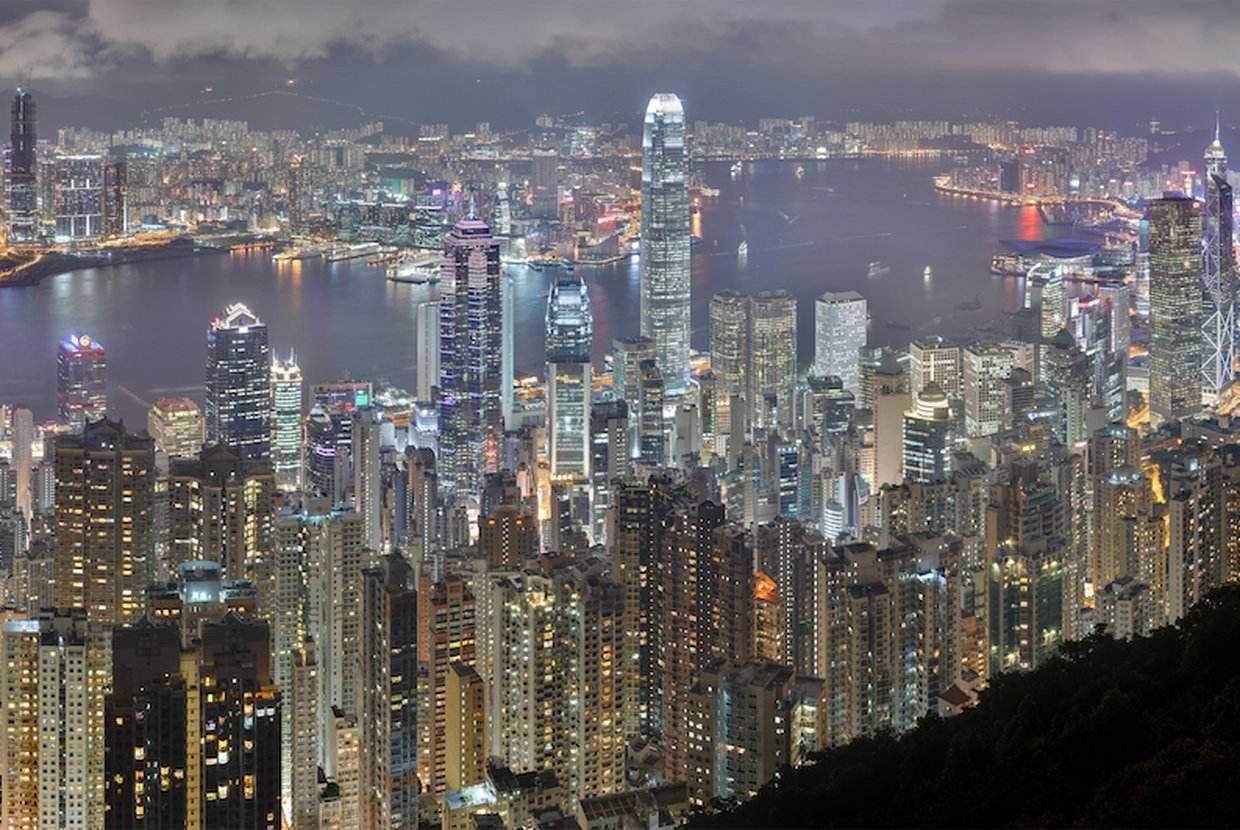 When it comes to "ultra-prime" real estate markets, Hong Kong and New York City are among the top in the world. But so much attention is paid to the luxury real estate in both cities that it can hard to maintain enough affordable housing for the masses. In Hong Kong, the city had a very clear target goal for available housing stock but has fallen short recently. As such, the city is actively searching for alternatives that would allow them to provide less expensive housing to their residents.
Developer CK Asset understands that need, which is why they have introduced plans to convert the Harbour Plaza Resort City hotel into an apartment complex that includes 5,000 extremely densely-packed units, per Bloomberg. The structure stands 47 stories and would include 53 residences per floor, which would make it the densest private residential project in Hong Kong.
According to a local surveyor, apartments would average around 300 square feet, which is on the smaller side but is still larger than many of the micro-apartments that are popular around the city. Prices for the homes are expected to start around $535,000 (around $1,785 per square foot).
Even at that price, it's still a smart investment for the developer as transactions for 300 square-foot apartments were up 52 percent between 2017 and 2018. Meanwhile, homes smaller than 300 square feet were up 12.4 percent over that same period.
Hong Kong is in desperate need of affordable housing as it was recently ranked as the most expensive housing market in the world for the seventh straight year. While the city's overall score in the Annual Demographia International Housing Affordability Survey went down from the previous year, it was still almost triple the next cities on the list, Sydney, Australia, and New York City. To really put it in perspective, a Hong Kong resident with an income of $50,000 usually pays around $900,000 to buy a home in the city.
Because of this, the city announced in 2017 that it planned to introduce close to 19,000 new apartments to Hong Kong within a year and 98,000 housing units over the next four years. However, they've fallen behind that schedule, which is what makes CK Asset's latest plan so appealing.
The housing concerns of Hong Kong certainly help to put New York City's housing market into perspective. It's true that New York ranks No. 2 behind Hong Kong on Christie's International Real Estate's most recent annual luxury housing market rankings report. And while NYC apartments certainly feel unaffordable to some, the local market has softened thanks to a surplus of inventory. Though it should be noted that sales "particularly at the lower end of the NYC luxury market" were up.
That's a far cry from Hong Kong, where a house on Hong Kong's Mount Nicholson recently sold for $178 million and a separate mansion is currently asking $445.9 million. Meanwhile, Brooklyn's most expensive sale ever recently took place, $16.7 million for a penthouse residence.
If and when that Hong Kong building is completed, it will join the list of the densest residential buildings in the world. Sillon de Bretagne in Saint-Herblain in Nantes, France is a 32-story building with 3,500 living and working inside. Meanwhile, Le Lignon in Vernier, Switzerland includes 2,780 units for over 6,000 residents. In Hong Kong, this new building will surpass Chungking Mansions, a five-block complex that includes an estimated 4,000 people.