It's Never Been Safer to Live in NYC
Kristina Kennedy-Aguero
| January 14, 2019 | Published in
NYC Lifestyle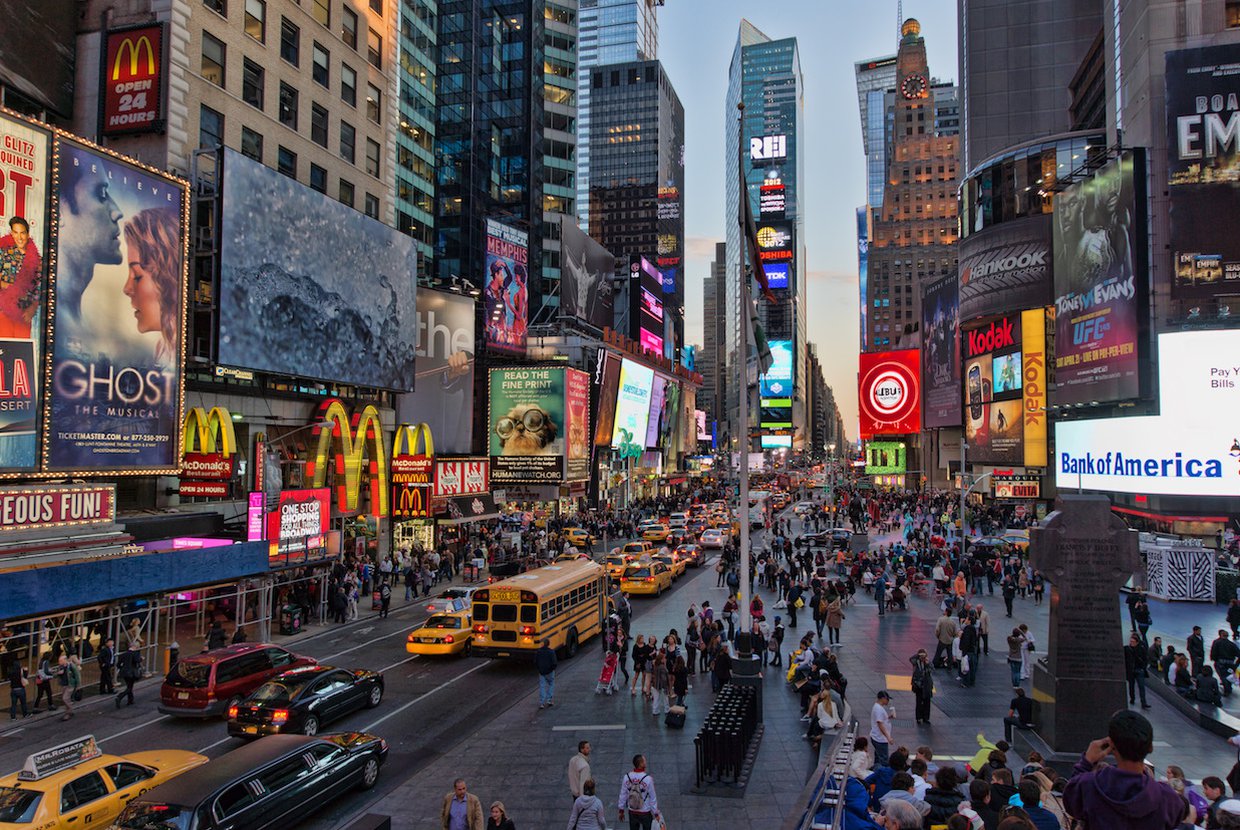 New York City is winning the fight against crime with New York Police Department figures showing a significant decrease in crime across nearly all categories during the last year. The total number of crimes reported in 2018 is down 1.38 percent in 2017, 6.15 percent lower than 2016, and the numbers from twenty-five years ago show a decrease of an impressive 77.76 percent.
The number of reported shootings fell from 787 in 2017, to 753 in 2018, that's a drop of 4.4 percent. Compared to the figures of two years ago the numbers have dropped by 24 percent, and in the last eight years ago they have fallen by over 48 percent. Looking even further back, shooting figures have plummeted a massive 85.7 percent over the last twenty-five years. New York's murder rate is now significantly lower than other major US cities including Chicago, Houston, Los Angeles, and Philadelphia. Robberies were down 7.9 percent on 2017, burglaries 4.1 percent, and grand larceny of autos 4 percent.
James O'Neill, the NYPD Commissioner stated in a Newsday interview referring to the improved crime figures, "It is a combination of not only everything we are doing but the help we are getting from the feds, the help we are getting from local prosecutors, the help we get from U.S. attorneys' offices." He also commented that his Neighborhood Policing strategy, which aims at engaging cops more in the communities and which was introduced in 2015 is now starting to show results.
The president of the Citizens Crime Commission, Richard Aborn, also commented that the work of the NYPD in teaming up with non-profit organizations to offer alternatives to people who are prone to gang-involvement or developing a violent lifestyle is contributing to the declining figures. He also told AMNY that "The news continues to be quite good. The NYPD has a formula, and it's relentlessly applying the formula and beating expectations."
While there was a reported uptick in the number of domestic violence and rape reports filed, NYC Mayor Bill de Blasio noted that this likely a result of more people being encouraged to report these crimes, not an increase in incidents. "We're dealing with a new reality that we talked about many a time in these settings, where the advocates and the NYPD believe the same thing based on the information they have. That a historic underreporting is finally being addressed," de Blasio said.
"We are at record lows for murder, shootings, robbery, burglary, GLA, and overall index crime. Overall crime is at a record low. For the first time in the CompStat era we have recorded below 96,000 index crime," added Chief Crime Control Strategist Lori Pollack.
The bottom line is it's never been safer to rent or own an apartment in NYC. If you're looking to make the Big Apple your home, contact an Elegran agent today.