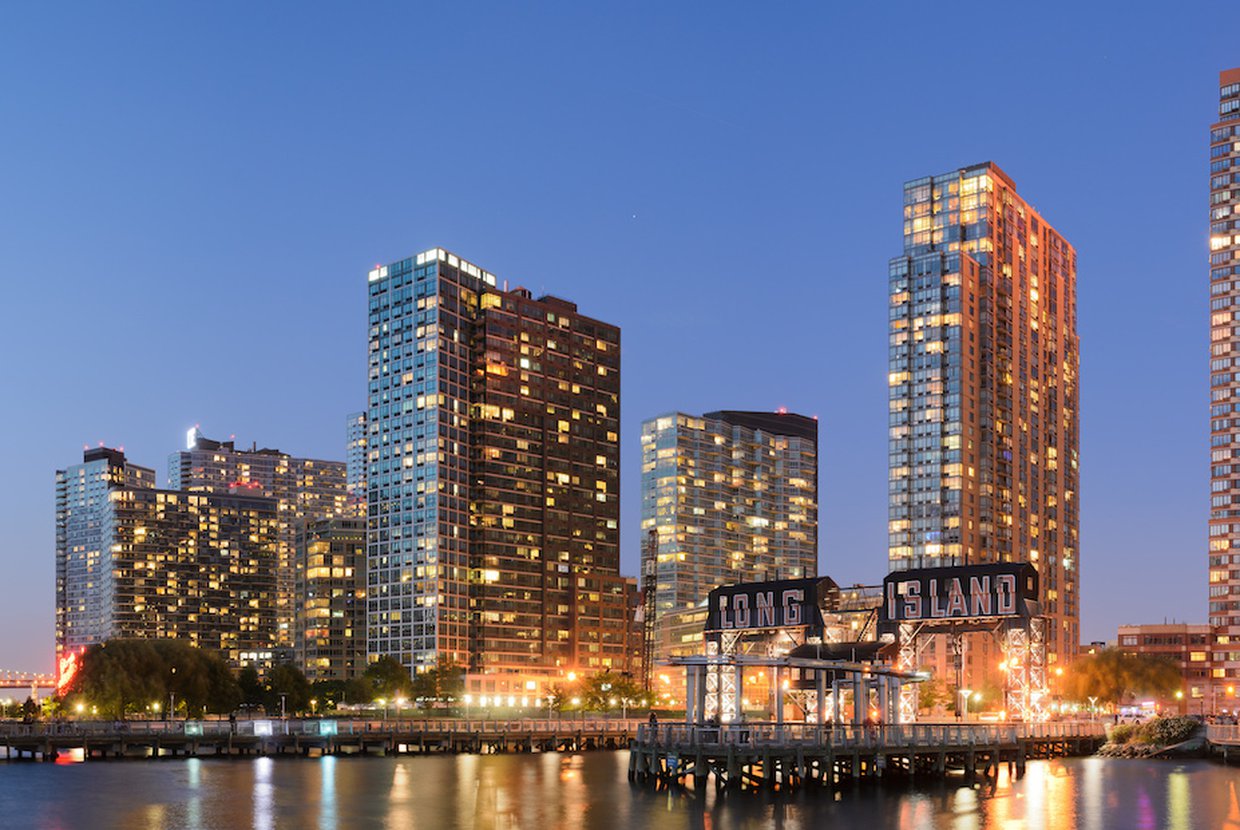 Amazon's plan to open up a second North American headquarters in Long Island City has already had a significant impact on the NYC real estate market and on local businesses since the news broke in early November. But as LIC undergoes a transformation in order to make way for Amazon HQ2, the city and state have also teamed up to ensure that the community feels connected and involved in the process every step of the way.
In December, Mayor Bill de Blasio and Governor Andrew Cuomo announced the formation of a new Community Advisory Committee (CAC), which is specifically designed to share information about Amazon HQ2 and encourage community input.
The 45-member CAC will feature a mix of community and civic leaders, local business owners, union representatives and non-profit managers, all of whom were recommended by local officials for involvement in the group and will help to support greater city engagement through subcommittee efforts.
"The Community Advisory Committee will bring together stakeholders of all backgrounds to help shape this important plan," said Mayor de Blasio. "Robust community engagement is critical to ensuring that the investments and resources generated from this project serve the needs of everyone in Long Island City and beyond."
Subcommittees take action

The three subcommittees within the CAC are tasked with bringing key goals to the fruition. Principally, they will be dedicated to helping invest in surrounding neighborhood infrastructure, as well as developing onsite public amenities at HQ2. Another essential focus for the subcommittees is promoting training and talent management programs, which will help actual city residents fill the estimated 25,000 to 40,000 new jobs expected to be created at the headquarters.
"Amazon's new headquarters in Long Island City is a once-in-a-lifetime opportunity for our economy and community input will be a critical part of the development process," said Governor Cuomo. "We look forward to working with local elected officials, community organizations and residents to ensure their voices are heard as we work to create tens of thousands of well-paying jobs, generate billions in revenue that will be reinvested in the region, strengthen our infrastructure, and expand opportunity for New Yorkers."
In addition to the three subcommittees, a Steering Committee will also be created. This group will be comprised of the co-chairs of each subcommittee, along with officials from the New York City Economic Development Corporation (NYCEDC) and the Empire State Development (ESD).
The CAC is expected to meet quarterly starting this month, while the subcommittees will begin meeting on a monthly basis.