NYC's Tourism Numbers Once Again Hit Record Highs
Kristina Kennedy-Aguero
| January 23, 2019 | Published in
NYC Lifestyle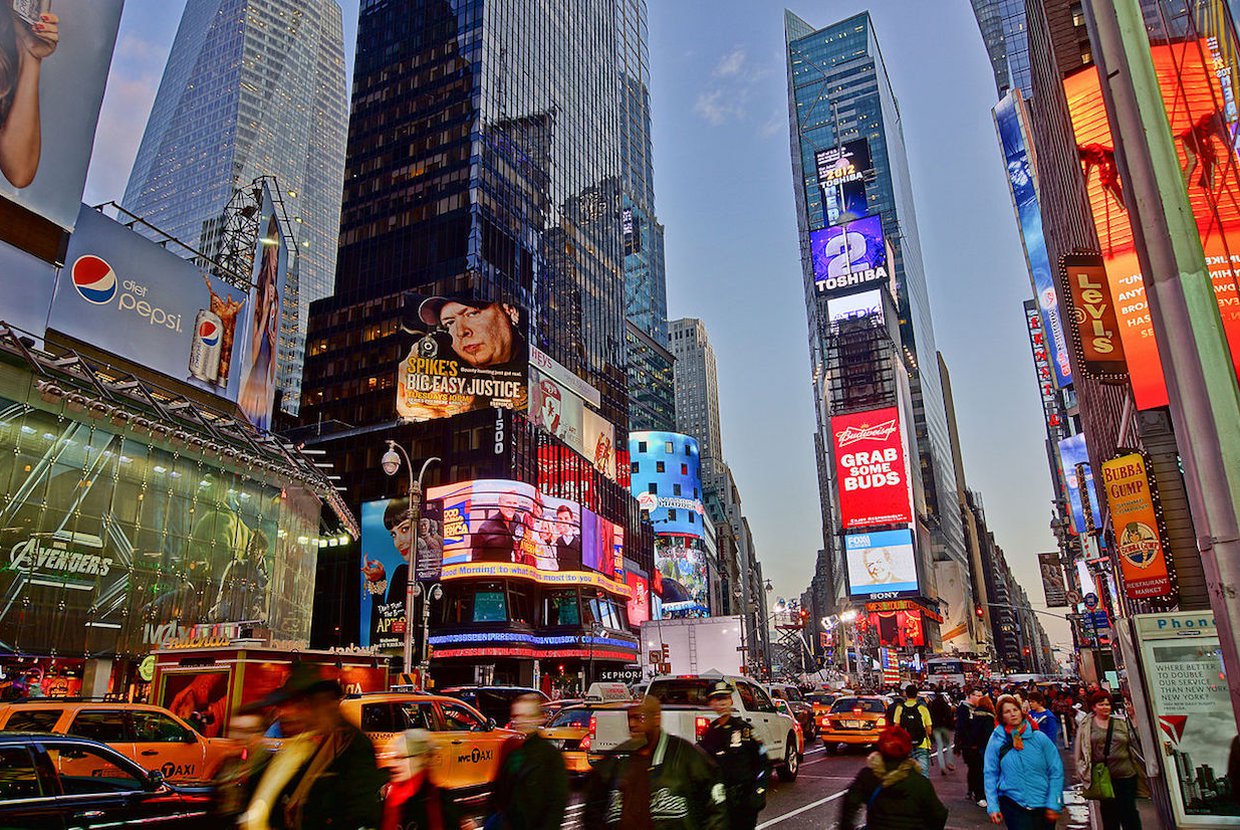 NYC's status as a prime tourist destination continues to rise. In 2018, the number of visitors to NYC rose to 62.5 million, an increase of 3.8 percent on 2017's figure of 62.8 million. This 9-year upward trend is expected to continue this year with the anticipated number of visitors reaching 6 million in 2019. That will be 50 percent more visitors than those in 2007 when the then mayor of NYC, Michael Bloomberg, launched his campaign to attract more people to the city.
These record tourism numbers make a major impact on the city's economy. The New York Times quoted NYC & Company, the official promoter of the five boroughs, which explained that visitors to NYC spent around $44 billion last year. The agency considers anyone who spends the night in a hotel or visits from over 50 miles away to be considered a visitor. Last year, hotel numbers hit a record high of 37.7 million overnight stays, generating over $620 million tax dollars for the city. Currently, there are 119,000 hotel rooms available in the city, and an additional 20,000 are in the planning or construction phases.
The majority of visitors to the city are from the U.S., but it is estimated that foreign tourists spend, on average, four times as much as a domestic visitor. Britain leads the number of foreign visitors to the city with a total last year of 1.24 million, while the number of Chinese visitors continues to increase, with 1.1 million visiting last year, compared to 1.04 million the year before. This puts the Asian nation into the second place on the foreign visitors list, replacing Canada who fell to third with a total of 1 million visitors.
Since NYC & Company took over the promotion of the city from the restaurant and hotel industries and boosted the budget, tourism has really taken off. Recently, the agency has entered into a valuable marketing partnership with Mastercard which is expected to further boost tourism and spending in the city in 2019. Mastercard has promotional links with numerous cities around the work and on their annual list of the world's most popular tourist cities, New York is currently ranked sixth.
With the new partnership, 2 billion Mastercard holders will receive perks such as early access to tickets for events such as Broadway week and Restaurant week. The company will also be sponsoring events such as dinners by celebrated chefs in iconic settings. They will also be promoting the winter season, traditionally the time of least tourism, as "the optimal time to come to New York for value."
Along with these new initiatives, staple events like the NY Marathon, and this year's massive WorldPride celebration, marking the 50-year remembrance of the Stonewall uprising, which is expected to attract large numbers of visitors from around the globe, will likely boost tourism numbers even more in 2019. As Mayor Bill de Blasio stated, "We embrace diversity and are welcoming to all, and the more than 65 million visitors to our city were able to experience that first-hand."