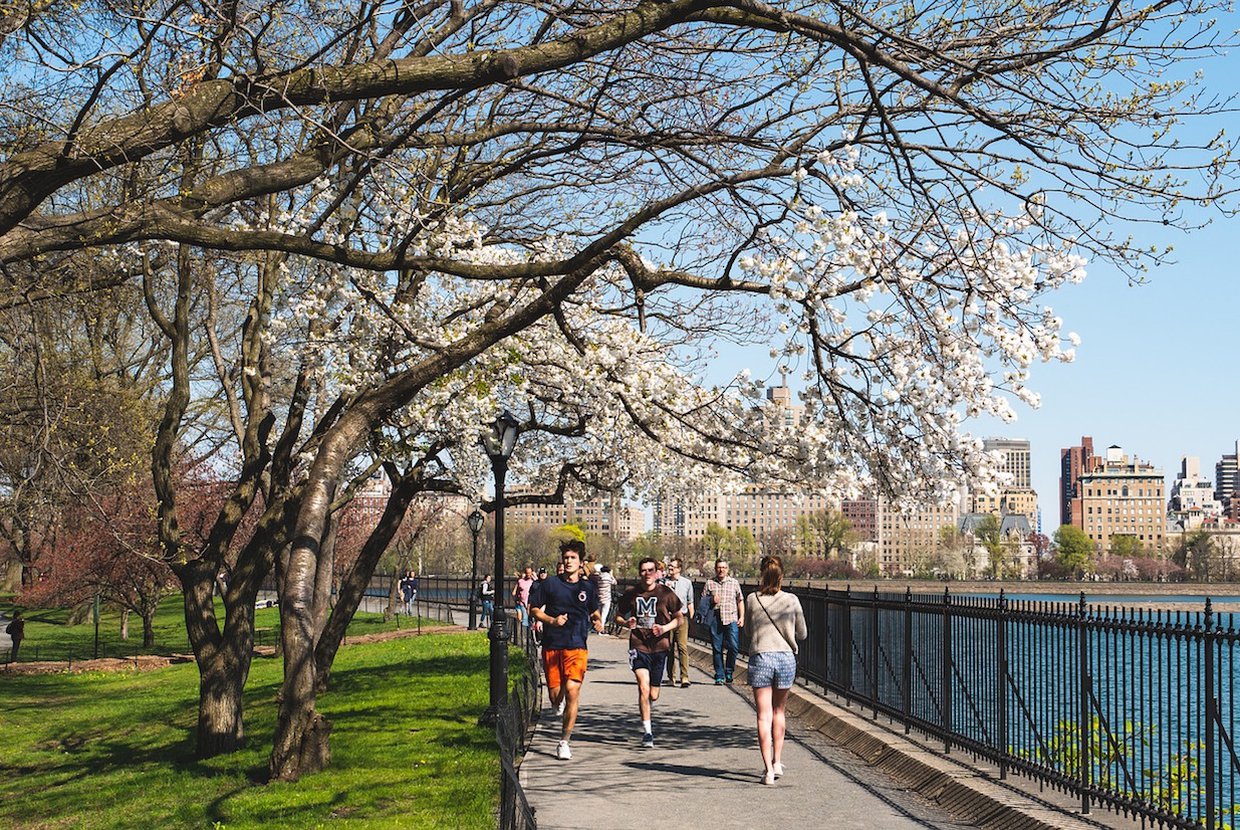 Are you trying to live a healthier life in 2019? Staying fit isn't always easy in NYC, where $1 pizza joints and hot dog carts can be found around every corner. Luckily, NYC is also one of the most walkable cities in the world and is filled with gorgeous parks where you can take in the scenery while burning some calories. Not all NYC neighborhoods are the same when it comes to promoting a healthy lifestyle, however, and some feature a wider range of health-friendly attractions than others. Recently, StreetEasy partnered with the food delivery service Seamless to determine the healthiest neighborhoods in NYC, and the results may surprise you.
The Criteria
StreetEasy based their results on four factors:
The share of apartments in buildings with bike rooms, gyms and smoke-free policies that could be found on StreetEasy.

The number of restaurants that fulfilled the highest amount of healthy food orders on Seamless.

The number of gyms, fitness studios, pools, doctor's offices, and health and wellness facilities listed in the neighborhood on Yelp.

The number of bike lanes, public parks, community gardens, recreation centers, sports fields, nature areas and farmer's markets, which they determined through NYC Open Data results.
The Results
After crunching the numbers, StreetEasy and Seamless determined that Red Hook, Brooklyn is the healthiest neighborhood in NYC. Red Hood features the most public park space per capita compared to other neighborhoods that made the top 10 list, and also had the second-highest number of bike lanes per capita in all of NYC. It is also home to healthy restaurants and health-minded residents since more people in Red Hood ordered dishes with superfoods like salmon and spinach than the NYC average. Overall, Brooklyn and Queens outshined other boroughs when it came to having healthy neighborhoods thanks to the many parks, bike lanes, and healthy dining options these outer boroughs have to offer. Long Island City was named the second healthiest neighborhood, followed by Oakland Gardens, Dumbo, Flatiron, Midtown, Brooklyn Heights, Riverdale, Douglaston, and Mott Haven.
"Right about now is when a lot of people begin to ditch their health-focused New Year's resolutions, so we partnered with Seamless to see where in the city it's easiest to maintain a healthy lifestyle and meet health-related goals," StreetEasy economic data analyst Nancy Wu said, quoted by Forbes. "As it turns out, there are neighborhoods with an abundance of amenities that promote a healthy lifestyle in every borough."
For health nuts looking for a new home in Manhattan, Midtown is the place to be. StreetEasy discovered that in Midtown there are more than two gyms for every 1,000 residents and 38 apartment buildings that offered residents their own fitness center. Also, Midtown residents tended to opt for side salads over french fries when ordering on Seamless.
Living a healthy lifestyle may come at a high price, however. Forbes pointed out that many of the neighborhoods that top this list are also some of the most expensive in NYC. For example, Dumbo was ranked fourth on the list and also holds the rank of the fourth most expensive place to rent in the city, with a median rent of $4,795 a month. This isn't surprising when you consider that it is usually luxury buildings that feature amenities like fitness centers, pools, and bike storage.
If you're looking for a health-conscious building to call home in 2019, contact an Elegran agent today who can find an NYC building with a fitness center and other amenities that suit your needs.