With HQ2 Settled, Amazon is Expanding Whole Foods Locations Across the U.S.
Sean Keeley | January 07, 2019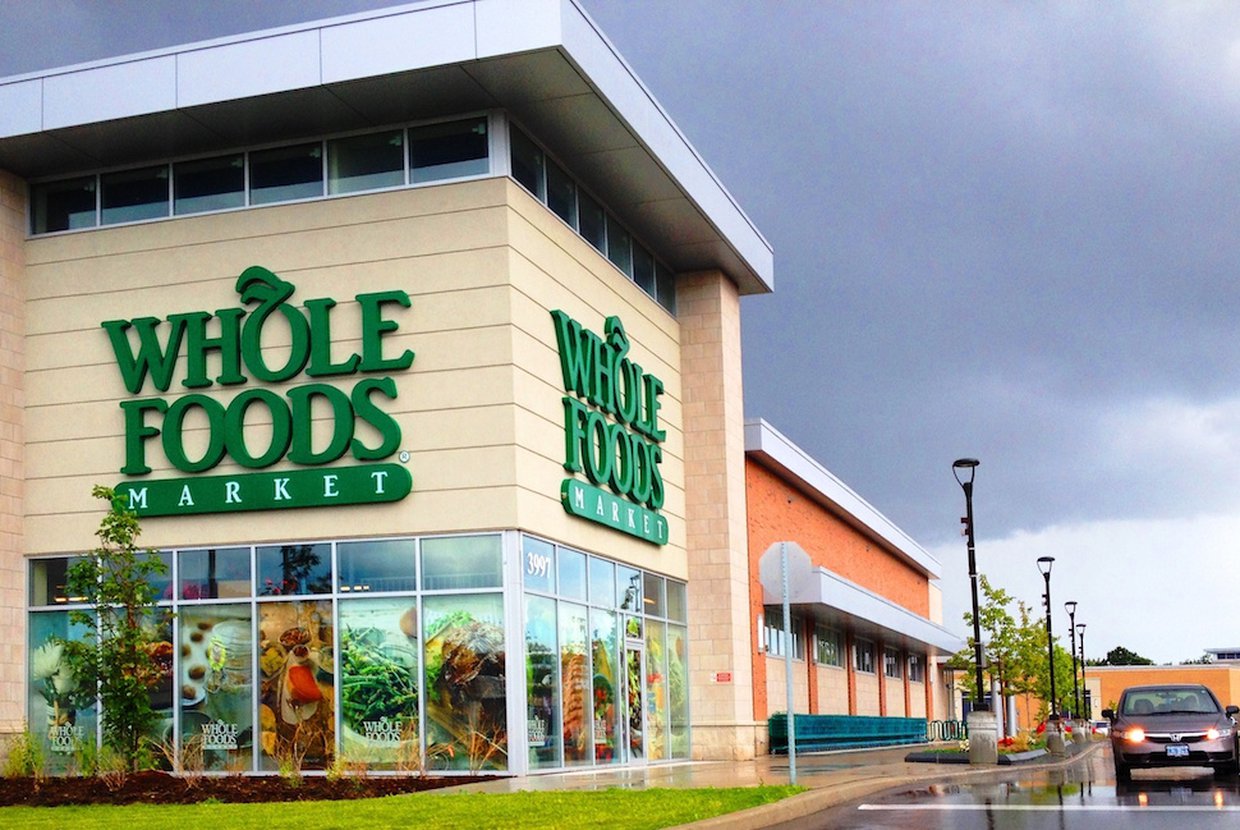 Amazon spent years trying to determine where they wanted to plant their second headquarters before finally deciding to split HQ2 between Long Island City in New York and Arlington, Virginia. The decision has sent locals scrambling to get ready for everything that's coming, from changes to the community to a restaurant boom.
While that process is just beginning for residents and businesses in those areas, Amazon is already looking at the next step in its all-encompassing expansion across the country. Turns out that the next step involves expanding the footprint of Whole Foods Market, which they purchased in 2017. Amazon isn't just changing the way the upscale grocery chain does business, they're also changing where they do business.
The Wall Street Journal initially reported the retail giant's plans to bring brand-new Whole Foods stores "to more suburbs and other areas where the natural grocer is quickly adding customers." The overarching goal for Amazon is to put more customers within range of their Prime Now two-hour delivery service. As they continue to streamline their offerings between the two brands, it means better access to Amazon Prime deals, Amazon products, and food delivery service.
While the company didn't comment on the story, the WSJ noted that Whole Foods reps have been spotted in places such as Idaho, Utah, and Wyoming where they don't have many stores currently. They were also scouting spaces that are larger than the usual Whole Foods stores, a sign that the company plans to make space for Amazon delivery and pickup services rather than opening multiple storefronts.
Amazon's Prime Now service appears to be the key at the center of the expansion plans. This two-hour delivery service is currently available in over 60 cities. Amazon apparently plans to expand that service to all 475 current stores in the U.S. as well as any new stores moving forward. The company also has a goal to put a warehouse within 20 miles of every U.S. consumer, which these new locations could factor into.
It remains unclear whether or not that means more Whole Foods locations in New York City. They currently have 13 locations across the city, not counting those in surrounding suburbs and cities. There are no Whole Foods locations in Long Island City, which seems like something that could change. What we do know is that if they do add more stores to the region, it will provide new neighborhoods the chance to experience the same positives that come with bringing new grocery stores to a neighborhood. Previous studies have shown a correlation between the arrival of a Trader Joe's or Whole Foods and a rise in local home value. And the arrival of a Whole Foods not only means better access to and shorter waits for food delivery but could also help cut down on the remaining "food deserts" in the NYC boroughs.
Of course, the arrival of new Whole Foods could also signal a development boom. There's already going to be a massive shift in Long Island City but if locations show up elsewhere in Queens, Brooklyn, or the Bronx, it could have similar effects on the surrounding area.