Brooklyn Heights Residents Propose Alternative Plan to Repair BQE
Laura Schier
| February 06, 2019 | Published in
Neighborhood News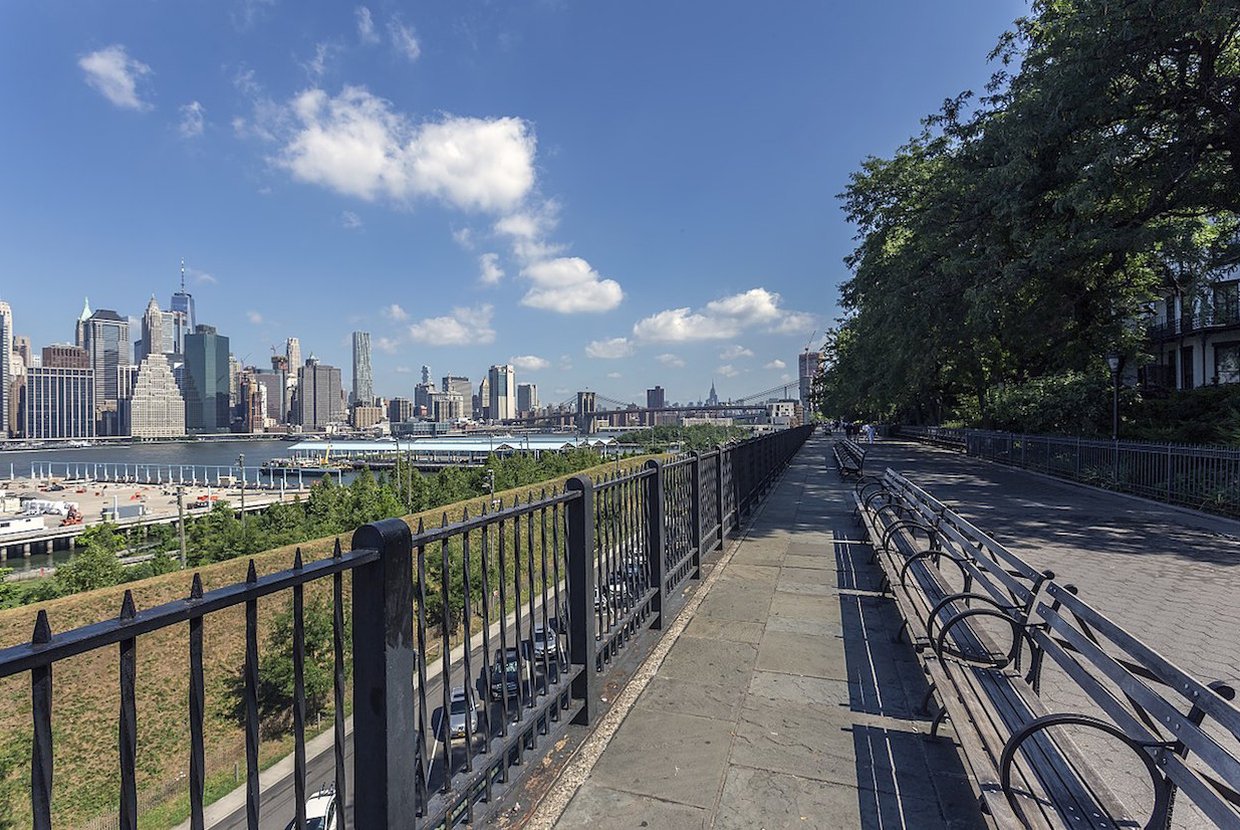 The Department of Transportation's controversial plans to repair the Brooklyn-Queens expressway have been met with harsh criticism from residents in Brooklyn Heights, as they would cause increased congestion in the area and force the Brooklyn Heights Promenade to close. As an alternative solution, residents in the area have come up with a plan that would not only allow the promenade to stay open, but would prevent increased traffic on local Brooklyn roads.
Members of the Brooklyn Heights Association created the alternative proposal after the Department of Transportation released two plans for repairing the 1.5 mile-long stretch of the B.Q.E. last fall. The first plan involves constructing an elevated six-lane highway as a temporary substitution for the B.Q.E. while the crumbling highway is repaired. Traffic would be directed to the elevated highway from the lower levels for a period of time, during which repairs would be made to the B.Q.E. and the triple-cantilever structure that both the highway and the Brooklyn Heights Promenade are situated on. The second plan is a more gradual process which involves closing certain lanes and the promenade repeatedly over time and having traffic take detours to get through the area. Neither of the DOT's plans were favorable to residents, who claimed that the first plan, in particular, would create a "promenade highway", bringing vehicles, air, and noise pollution very close to many homes in the area. Additionally, neighborhood residents are concerned about the traffic that would accumulate on smaller roads throughout the Brooklyn Heights area.
The undesirability of both of the DOT's plans caused community members to create the new plan and raise more public discussion about fixing the six-lane highway in a way that is less harmful to the neighborhood. The Brooklyn Heights Association's proposal, developed by architect and Brooklyn Heights resident Marc Wouters, involves building a two-level roadway that will run adjacent to portions of the B.Q.E. Instead of requiring the promenade to close, the plan allows for a stretch of highway to run next to the promenade, as opposed to directly over it. The New York Times reports that this plan would keep vehicles further away from residents' homes while the highway is undergoing construction, and decrease traffic as well.
Residents are not the only critics voicing their disapproval of the city's plans. NYC Comptroller Scott M. Stringer and Brooklyn borough president Eric L. Adams have publicly opposed them in a rally on the Brooklyn Heights Promenade. Additionally, over 62,000 people have signed an online petition created by A Better Way NYC, which calls for the city to start a new plan from scratch. The city plans to eventually create around four to six plans for repairing the freeway and open these to the public for review over a two-year process.