Buying a Winter Home Can Be a Good Investment, So Long as You're Prepared
Sean Keeley
| February 01, 2019 | Published in
Real Estate Market Trends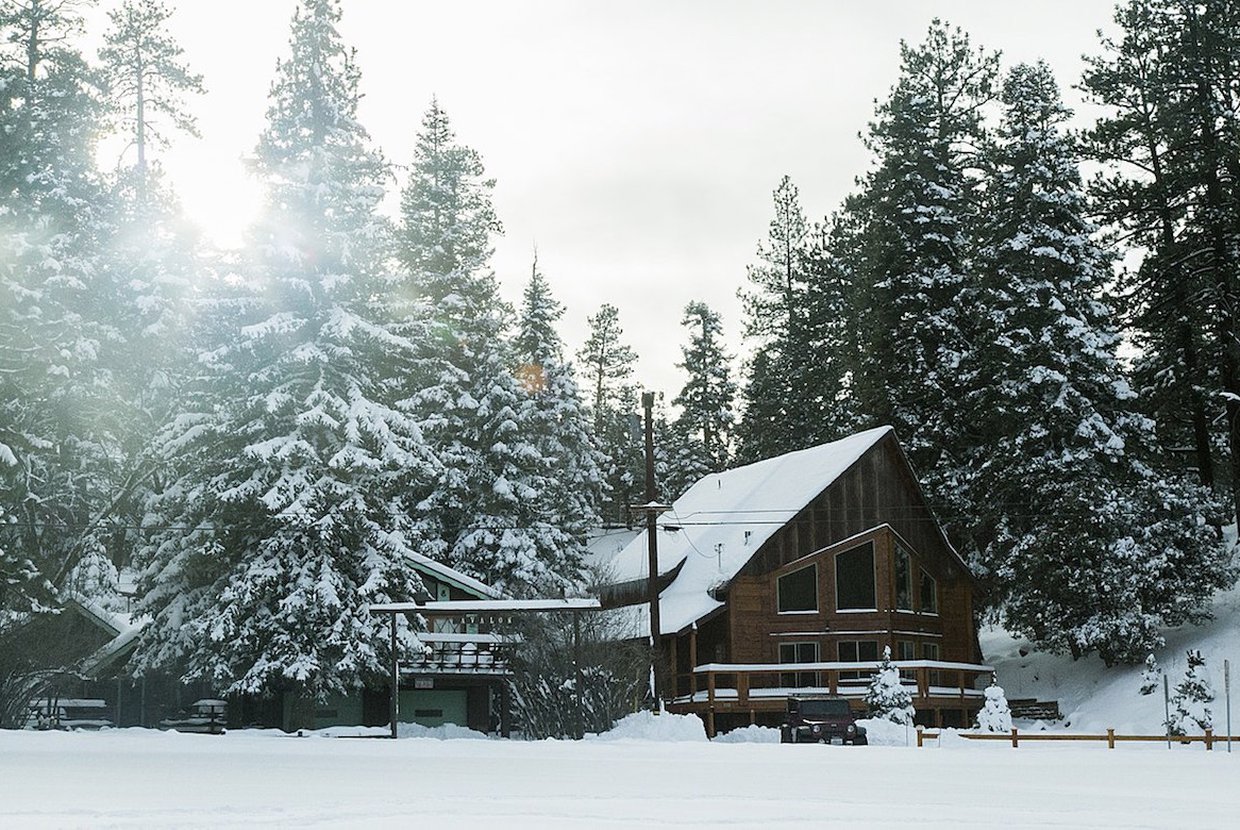 Considering buying a winter retreat so you can hit the slopes and spend some time with nature away from your NYC apartment? The New York Times recently posed the question of whether winter rentals are a good investment.
Their conclusion? It depends.
The Times partnered with vacation rental property management company Vacasa to figure out what the most popular winter destinations in the United States were. They then ranked them by profitability according to capitalization rate (cap rate), which is often used to determine a rental property's feasibility as a good investment.
According to that system, the Okemo-Ludlow, Vermont area topped the list with a 6.1 percent cap rate (which compares a home's sale price to what is left of annual rental revenue following expenses). That was followed by Mount Hood in Oregon, Leavenworth in Washington, Park City in Utah, and Steamboat Springs in Colorado to round out the top five.
The remaining five in the top ten include Big Bear Lake in California, Pagosa Springs in Colorado, Flagstaff in Arizona, Stowe in Vermont, and North Lake Tahoe in California.
That, of course, is one way to consider vacation rentals as an investor. But what if your interest in a winter home is more personal. What if you're looking for a place for your family to call home in the snowy months outside of New York City?
Perhaps not surprisingly, the Okemo-Ludlow area also topped OnTheSnow.com's "Best Family Resorts in America" list. The region offers every level of snow activities, from beginners to experts, and offers plenty of family-friendly events to keep everyone happy. Plus, it's very driveable from New York City within around five hours.
For those looking the head West, South Lake Tahoe was recommended as an excellent skiing and winter sports spot. Here, median home prices are often hundreds of thousands of dollars less than the overall Lake Tahoe median.
If you do decide to purchase a winter home, there are some specific things you'll want to keep in mind that might be different than buying your family home or an NYC condo.
First and foremost, consider the variables. Of course, you'll have to consider taxes, utilities, and maintenance fees, but depending on where the home is located, you might also need to consider weather-related issues. And if you won't personally be around the area year-round, you're going to want to make sure that you can either hire someone to keep it in good condition or look into renting it out the rest of the year.
Bringing on a renter opens up a whole other can of worms. It can be a great way to generate income and make mortgage payments. But you're also either going to have to hire a property manager or set aside money for financial considerations like repairs and insurance.
You should also carefully consider the distance between your home and this new winter home. According to the 2017 NAR Investment & Vacation Home Buyer's Survey, most vacation properties were within 200 miles from the buyers' primary residence. That might be out of convenience but it also could be out of concern over other financial factors. Do you want to put your family on a plane every time you're coming or going? And if you drive instead, what will that extra mileage will do to your car's value?
So whether you decide to buy a winter home in the Catskills, Vermont, or in the Pacific Northwest, just make sure you take the time to make sure its the right choice for you and your family.