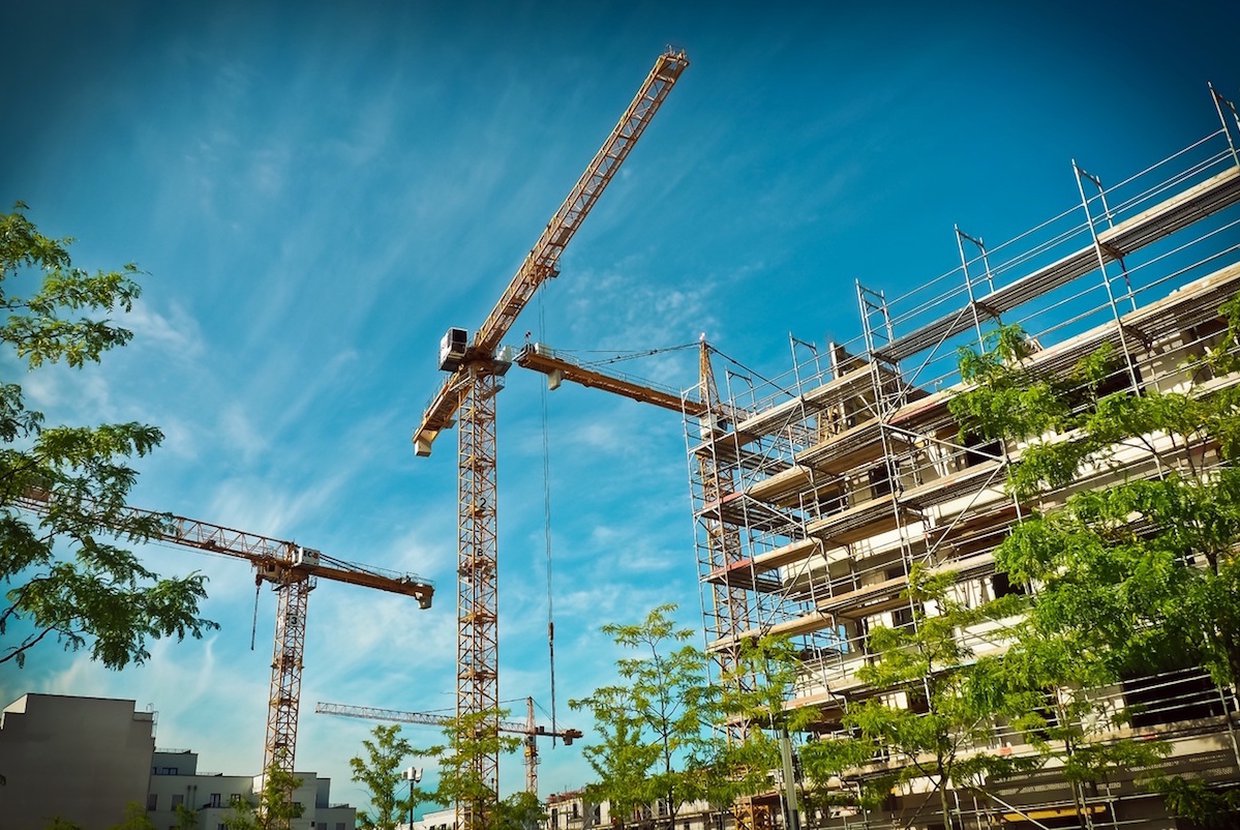 If you've ever walked past a lot in your NYC neighborhood that's been vacant for years and wondered why the owner wasn't compelled to do something, there's new legislation moving through the New York City Council that might provide you with an answer.
Per Curbed, six bills were recently introduced with a focus on giving New York City more say in the oversight of vacant properties, which can lead to health concerns and safety hazards. The growing concern that is there are currently no compelling reasons for landlords to turn these lots into productive properties. Though technically not a new concern, there is an urgency that has been growing as the city continues to grapple with homelessness and a severe lack of affordable housing.
Intro. 226, one of the bills introduced, would require landlords to register properties that have existed as vacant lots for over a year. If they do not, they face fines up to $500 a week until doing so.
Intro. 7 and Intro. 835 would both require New York City to submit biannual reports on the location and number of unoccupied buildings. They would also require the cataloging of abandoned and vacant properties so that the city can better address the issues.
"Vacant properties are troublesome for our communities they bring down property values and they attract crime or create health hazards," said Councilmember Robert Cornegy, Jr., chair of the council's committee on housing and buildings, during a recent hearing. "They're properties that can be used for housing for low-income families, as community gardens, or as playgrounds."
New York City currently has 1,023 acres of vacant land across 1,367 lots, according to Living Lots NYC.
Mayor Bill de Blasio's office and the Department of Housing and Preservation are both said to be interested in the legislation. However, there are concerns from those city officials that these measures could rankle some property owners as well as overstep on a law that already exists to track vacant lots around the city. Local law 29 requires that New York City conduct a census within three years of its ratification (January 8, 2018) to estimate all vacant land available outside of current flood zones.
There are also concerns about being able to get a realistic number of vacant lots and how to enforce reporting.
"Self-reporting by owners who might have already abandoned their property poses data quality concerns and is also incredibly difficult to enforce," said Sarah Mallory, chief of staff for the government affairs division of HPD. "Instead, we believe local law 29 more appropriately utilizes our resources and will result in unprecedented data collected by the city on vacant lots."
Councilmember Margaret Chin responded to Mallory's assessment, saying that it was critical for New York City to ensure that vacant property holders are being held accountable.
"Some sites could be used to develop affordable housing and private owners are holding on to them because they figure they can get a windfall, meanwhile they're not taking care of it," said Chin. "So I think that's really the intention of the bill—to also make the owners accountable—and that's why we want to make sure they're involved in this process as well."
In the meantime, HPD has also teamed with the NY chapter of the American Institute of Architects for a competition meant to encourage development in vacant lots around the city. Big Ideas for Small Lots NYC is currently looking for design proposals for scalable solutions across 23 vacant lots. The first phase of the competition calls for submissions around what they would do with a 17-foot-wide, 100-foot-deep vacant lot in East Harlem. Eventually, HPD will assign finalists to different lots around the city and the most promising results may actually be built.