NYC Aims to Crack Down on Mechanical Void Loophole That Boosts Building Heights
Sean Keeley
| February 05, 2019 | Published in
Urban Design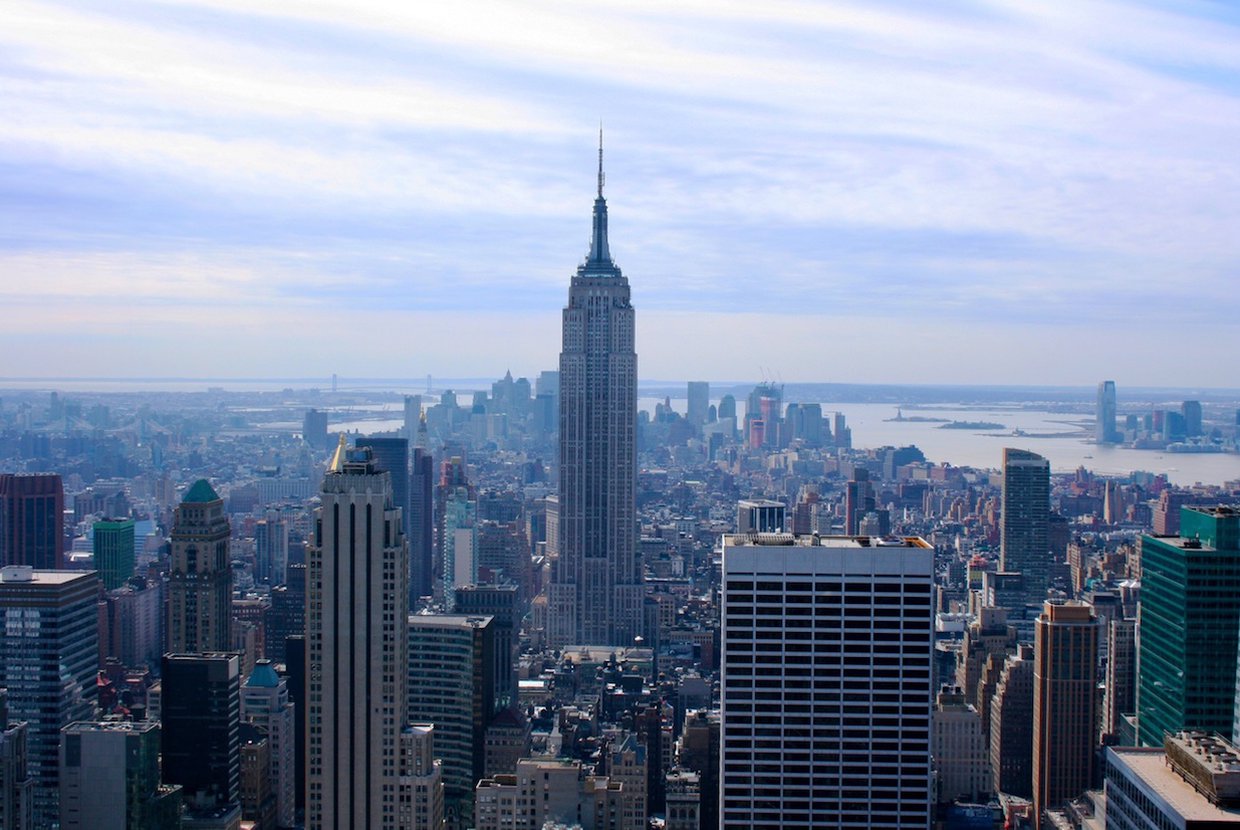 If you've looked at enough new New York City skyscraper schematics or renderings, you may have noticed a trend among some of them to include sections that don't seem to have much purpose. They're often midway up the structure and seem to stretch for multiple stories. These are called mechanical voids. Ostensibly, they exist to store equipment in a space that doesn't require staff to travel all the way down to the lobby. However, they are often constructed to be much larger than actually needed. The unsaid goal, it seems, it to boost the building's height past what would otherwise be allowable.
The Department of City Planning isn't a big fan of these voids and they're looking to do something about it. According to Curbed, the department has proposed an amendment to New York's zoning code that would make these mechanical voids count as part of the building's allowed size.
As it stands, there isn't really anything in the zoning code to prevent builders from sticking oversized voids in the middle of their structures. And because they are excluded from their overall floor-area ratio (FAR), it has no effect on the space that a building can occupy. In other words, there's nothing to stop you from putting a massive mechanical void in the middle of your skyscraper so that you can increase the overall height of your building.
The new amendment would make the voids count towards the building's FAR if they exceed 25 feet of height or when multiple voids are located within 75 feet of each other. Mechanical bulkheads atop buildings would be exempt from the requirements.
Kiyoshi Yamazakia, a city planner with DCP, said at a recent City Planning Commission meeting that the goal of the amendment is to "discourage the use of excessive mechanical floors to artificially increase building height by limiting the height and frequency of such spaces incorporated into a building's design."
While developers seemed to be using the voids at-will for years, residential concerns have finally caught up with them. The Department of Buildings has fielded several high-profile complaints about the practice from neighborhood groups, so much so that Mayor de Blasio administration has started looking into the issue.
In fact, the DOB recently told developer Extell that it would revoke its permits for a 775-foot-tall tower at Midtown West's 50 West 66th Street unless they could provide a satisfactory reason as to why a 160-foot mechanical void in the middle of the building was necessary. Extell responded by telling The New York Times that they might sue the city for challenging them with restrictions that don't actually exist as law. Which is perhaps exactly why The Department of City Planning is acting now.
While there are tangible concerns over the use of mechanical voids and why they are necessary at such heights, there are also existential concerns to consider as well. As skyscraper and residential buildings reach into the sky higher and higher, it calls into question just how high is too high and at what point does a developer own not just a building but the sky itself.
City Planning Commissioner Anna Hayes Levin praised the city for taking action to curb the misused spaces.
"I'm pleased to see this rule moving forward I know it's been a topic on many people's mind for some time," City Planning Commissioner Anna Hayes Levin said during a recent CPC hearing. "There just seems to be something odd about a manipulation of the zoning resolution in a way that allows people to monetize the sky, which really belongs to all of us."